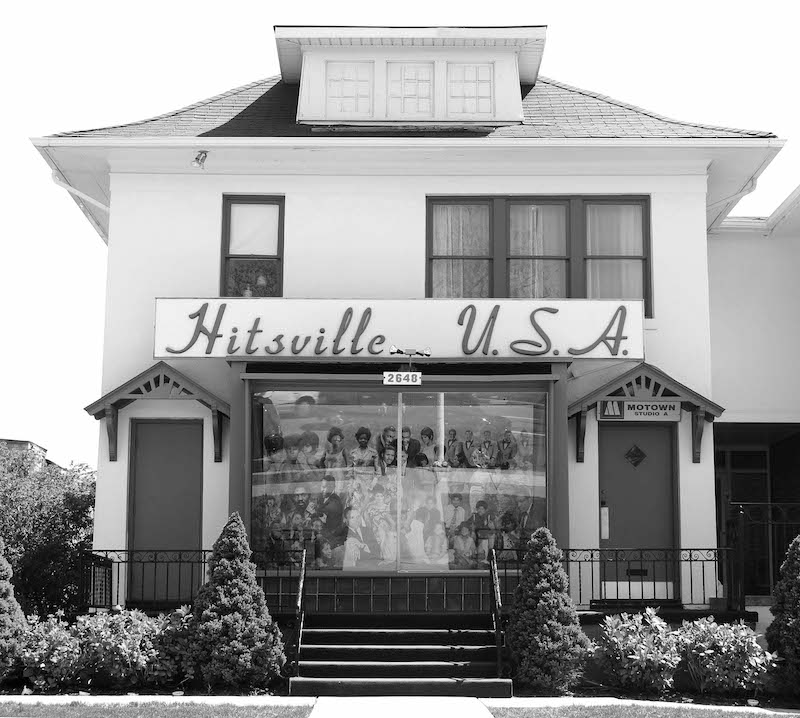 In Berry Gordy's autobiography To Be Loved, the Motown legend explains how the blue-and-white sign mounted above the front door at 2648 W. Grand Boulevard, "Hitsville U.S.A.," was intended to be a meaningful statement. "Our purpose wasn't vague," Gordy wrote. "The sign over the door let it be known that if you set foot inside you were expected to sing, dance, write, produce, sell, or manage. That name kept our mission in focus. I knew something very dynamic was taking place. This thing was becoming a force to be reckoned with."
It was a sign of the times. For all time. The power Gordy harnessed in Motown Records remains one of Detroit's most renowned and enduring exports — something that is undeniable as it celebrates its 60th anniversary this year. 
"Motown is as synonymous with bringing a product before American consumers as the automobile industry," opines Ken Coleman, the noted Detroit journalist and historian who recognizes Motown's importance on a near daily basis from the Twitter handle @HistoryLivesDet. He's also the author of the book Soul on Air: Blacks Who Helped to Define Radio in Detroit. "Beginning in 1959, Berry Gordy really changed pop music in a way that allowed African-Americans to be presented before the American public and the world in ways they hadn't been before."
In the process, the record label gave an entire city its most beloved nickname and developed a galaxy of superstars who, to this day, are known by single names — Smokey, Diana, Marvin, Stevie, Tempts, Tops, Martha, and Michael. And while today Motown is a shadow of its former self — the label was assimilated into the Capitol Music Group in 2014 — a variety of commemorations have been planned to celebrate its glory days.
What's more, a number of classic Motown recordings are being reissued this year. Most notable is an updating of the 50th-anniversary box set Motown: The Complete No. 1s, featuring more than 200 recordings in packaging that's a miniature replica of the label's West Grand Boulevard birthplace. The United States Postal Service issued a memorial Marvin Gaye stamp as part of its Music Icons series on April 2, which is what would have been the singer's 80th birthday. A two-hour TV special, Motown 60: A Grammy Celebration, also aired in April on CBS, showcasing the still-electrifying performance skills of septuagenarian singers Diana Ross and Smokey Robinson, who served as the program's co-host.
---
Get That Motown Swag
Show your hometown pride with these local finds
---
Motown's hometown has big plans as well. Most prominent, of course, is the $50 million expansion effort for the Motown Museum, increasing display space from 14,000 to 50,000 square feet with the Hitsville U.S.A. building as its centerpiece. The 60th anniversary can only accelerate fundraising and enhance visibility for the space, already a world-famous tourist destination, says museum CEO Robin Terry.
A new exhibit at the museum, Reflections: My Motown Story, opened in April, featuring stories of non-musicians who, through exposure to the Motown sound, changed their perceptions of society. Summer camps will be held for students. A singing competition is being planned for October. However, the biggest celebration is slated for Sept. 21-23, the Motown 60th Anniversary Weekend, featuring a gospel concert, awards celebrations, a golf tournament, and other special events.
"Our goal is to bring an expanded Motown Museum to the world," says Terry, Gordy's grandniece. "To inspire dreams and serve as an educational resource while creating an international mecca of music and entertainment history."