Image Works, a Dearborn-based gallery and business that offers photo printing, reproduction, and digital services, is showing the work of photographer Roger Martin in its latest exhibit. Debuting on March 5, Cass Corridor, Photographs by Roger Martin features images the local artist shot during the early 1970s in the historic Detroit neighborhood.
The documentary-style, black-and-white photographs were taken in everyday locations, such as private residences, businesses, and on the streets. According to Image Works, this was purposeful as Martin intentionally sought to capture his subjects in their natural surroundings. "I try to see people where they are and let them describe their situation," Martin says in a press release. "It would be easy to embrace the naïve concept that the world exists of beautiful, smiling people, but to do so reflects the notion that certain things don't exist."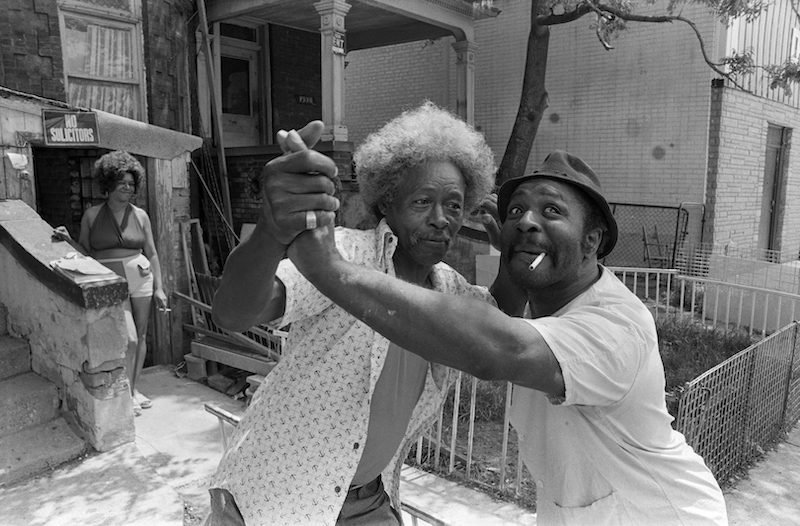 Born in Dearborn in 1949, Martin began attending photography workshops through the Photo Guild of Detroit in 1963. He has shown his work across metro Detroit, including at the Detroit Artists Market, the Gallery of Photography, the Gabriel Richard Gallery, the Detroit Public Library, and the Scarab Club.
Martin's photographs will be on display at Image Works through April 30. Guests can view the exhibit by appointment only from Monday through Saturday. They may call 313-768-5020 or email info@imageworksfineart.com to reserve a time. Masks must be worn inside the gallery.
Additionally, to celebrate the debut of Cass Corridor, Photographs by Roger Martin, Image Works will host an opening reception from 6 p.m. to 9 p.m. on March 12. RSVP is required.
For more information, visit imageworksfineart.com.