The work of Louis Comfort Tiffany — an American artist revered for the decorative objects he created in the late 19th and early 20th centuries — will be on display at The Henry Ford Museum of American Innovation starting this month. Louis Comfort Tiffany: Treasures from the Driehaus Collection will feature more than 60 objects spanning 30 years of his career.
Tiffany worked in all sorts of mediums, including ceramic, metalwork, jewelry, and painting. But the exhibit, which launches on March 6 and runs through April 25 in the museum's General Motors Gallery, highlights his best-known work: stained glass.
The exhibition features stained-glass windows, floral vases, lamps, and accessories by Tiffany. The artist was born in New York City in 1848 and began his career as a painter, deciding to pursue his own creative passions rather than a career with his family's business, Tiffany & Co. According to The Henry Ford, it was later, while working as an interior designer, that Tiffany started to dabble with glassworks.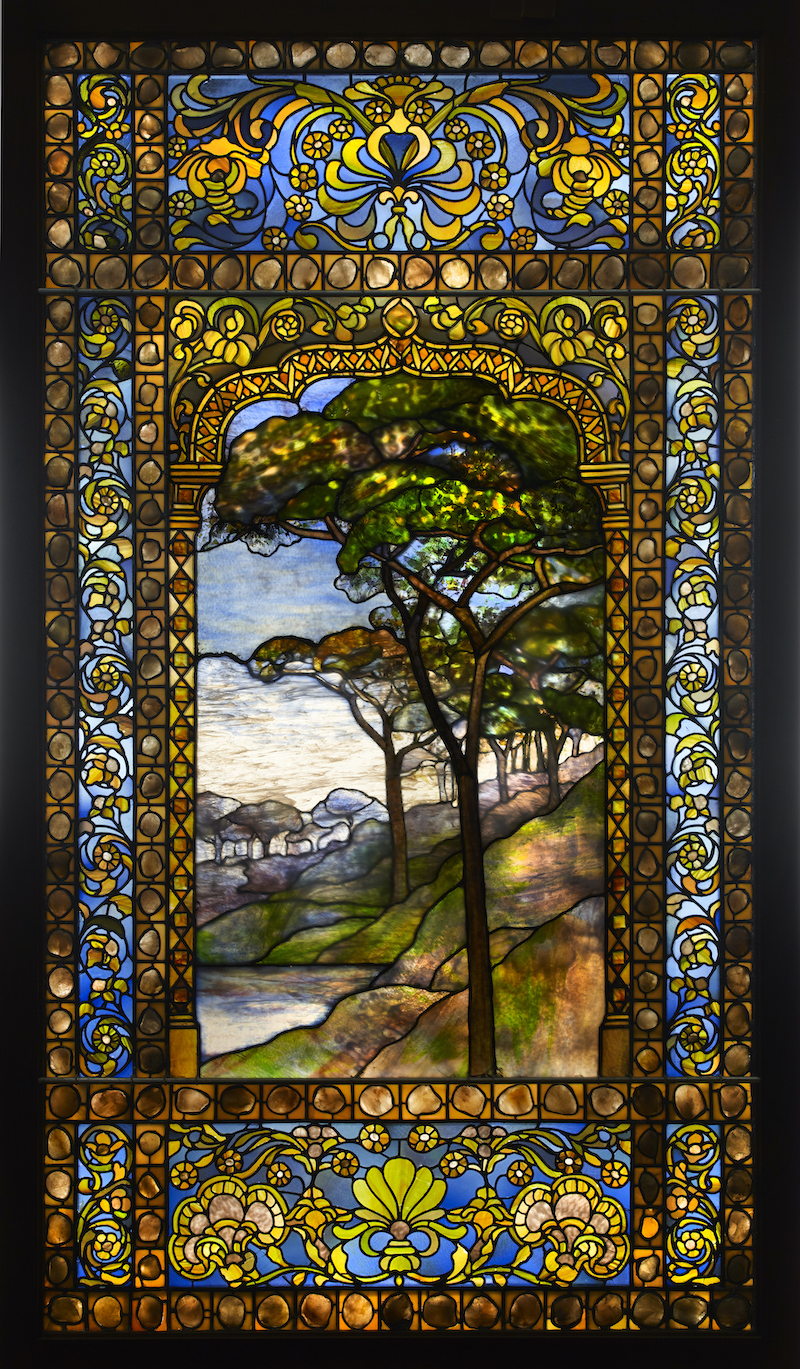 By 1894, he had patented the word "favrile" to describe the iridescent art glass he developed, and three years later, he built a glass furnace in Queens, New York, to produce the style and other varieties of glass. Today, nearly 90 years after his death, Tiffany is still considered one of America's most acclaimed artists.
The pieces in the exhibit are provided by the Chicago-based Richard H. Driehaus Collection. A private collector, businessman and philanthropist Richard H. Driehaus began acquiring Tiffany items in 1978. Since then, his collection has grown to include more than1,500 works.
Access to Louis Comfort Tiffany: Treasures from the Driehaus Collection is free with admission to The Henry Ford. Capacity in the museum is limited during this time, so visitors are encouraged to buy their tickets in advance online. Guests must also social distance and face masks must be worn.
For more information, visit thehenryford.org.