On morning No. 863, it finally happened. Bugsy Sailor had risen, as usual, in the blue hours before dawn, the three alarms on his phone now more insurance than necessity. There's no time for coffee at this hour, no energy to brush teeth. There's only enough of both to pull on clothes, grab the camera gear, and haul himself outside for what was now the 863rd consecutive morning. 
Often, he'll walk the 200 yards from his apartment in Marquette, to the nearby shoreside park, or drive a few minutes to the next one. But instead, he decided on this day to head up County Road 550, past Phil's 550 Store and its sign of rotating puns ("IPA LOT WHEN I DRiNK BEER"), to Wetmore Landing, a cove where a seam of sand separates the woods from the vast blue sheet of Lake Superior. And there it was: on Day 863, the rising sun perfectly slaloming the trees, to peek through a half dollar-sized hole in a rotting trunk, like the orange pupil of an eye staring back at Sailor. 
It was May of this year, but Sailor, 38, had been thinking about the possibility of this just-so alignment of Earth and sun since 2019, when he noticed the hole — and thought he might happen to be there one day to catch it. It's the kind of picayune detail that might only be noticed — or cared about — by someone who'd seen the previous 862 sunrises, which is enough to know the dawn isn't always about the sun. Sometimes it's one tree leaning its shadow against another, or the way winter waves pile icy shards on the shore like a field of shattered tile. 
By late September of this year, he'd reached 1,000 consecutive sunrises with his camera in tow and turned his Instagram feed into a pageant of dawns — the glum ones; the sub-zero-degree, snot-icicles-in-your-mustache ones; the explosive pastel ones; and the tearfully brilliant ones. But as he nears Dec. 31, which would mark three complete years of sunrises, Sailor more than ever finds himself at a crossroads: "I've had people ask me now, 'Should you still be doing this?' Mentally, what's too much?" he says. "At what point is this a detriment … never taking a break?"
He's not at all over the sunrise, he says, but he does speak longingly about the possibility of seeing just one without the camera, or of a miraculous, momentary pause of the Earth's rotation.
And as his streak expands, Sailor is getting anxious. He likes the idea of ending on a complete year but feels neither ready to quit nor to commit to one more cycle. There's a line between serving himself and serving the streak, and he worries he might not realize when he crosses it. 
"When is the right time to call the end to a project that still feels good and that's still rewarding?" he wonders.
Sailor's journey began on Jan. 1, 2019, as he trudged into the 1-degree wind chill to see the first dawn of the year, a seven-year tradition that he'd decided to end in 2019 — but with a bang: He was going to see all of its sunrises. 
This capacity for passionate pursuits is a colorful, wry thread in Sailor's life. In 2006, he traversed the country, aiming to be hosted by strangers in every state; in 2010, he waged a preposterous campaign to have a beer with billionaire Richard Branson (and damn it if they didn't clink glasses four years later). He's a pro-level competitive stone skipper and has fashioned himself into something of a patron saint of the Upper Peninsula, where he's launched the peninsula-pride gear shop U.P. Supply Co., the area code-themed 906 Day, and an annual "Plaidurday," as a paean to the pattern, and is a co-founder of the Fresh Coast Film Festival. 
"We have these ideas and so rarely execute them," Sailor says, "and I've just gotten into this habit of [saying], 'Well, let's try it. … How far can I take it?'"
He brought this mentality to that sunrise on New Year's Day 2019, which went off like an atomic blast (or looked like one in the photo, anyway) and felt like one to Sailor.
He pushed through that first, hard winter to find that the good dawns — the ones that still vibrate his bones at midday — have less to do with aesthetics than about being earned, by showing up to get slapped around by the elements day after day. And in the ritual, he'd find a sanctuary for introversion that he didn't realize he needed to be a better extrovert the rest of the day. "It's just evolved into this precious time of day that I really protect and look forward to."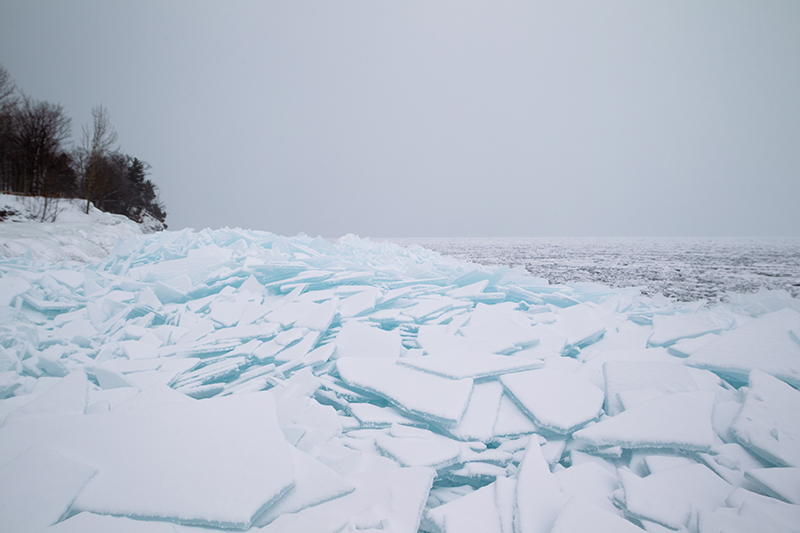 Much of that has to do with Lake Superior itself, which sometimes seems like the subject of Sailor's photos underneath the fickle, half-unscrewed celestial lightbulb he has to contend with.
He grew up along the shore, 70 miles west of Marquette, in the village of Baraga, and the South Carolina-sized lake still exerts a gravitational pull on him. "I've always joked that my soul was buried in Lake Superior, and that I'm totally okay with that, and I will always return," he says. "It's a spiritual place." But it was also one freighted with fear and embarrassment: Sailor had never learned to swim. 
"Essentially my experience of Lake Superior [was] something I look at from the shore," he says. And by 2019, he'd given up on the idea that it would ever be more.
But five months into shooting sunrises, he invited a new friend to join him. It turned out she was a swim instructor, and she taught him the basics. The first time he floated, he "shouted and screamed like a happy little child. It was revolutionary," Sailor says. "I felt something that's so common, something I'd never felt in my entire life, and it was exhilarating."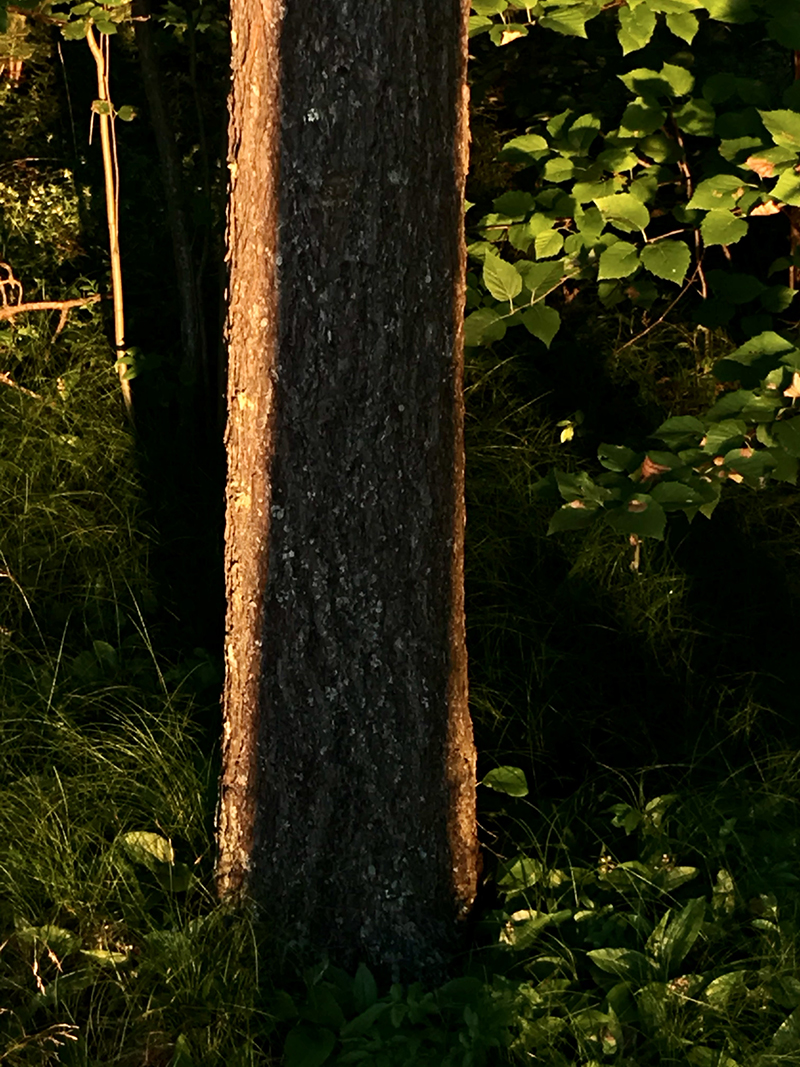 When this project ends — "and it will end," Sailor says — he wonders about waking up that first morning to a sky that's already lit. What will it feel like to sleep in? (Is he still even capable of sleeping in?) Will he be flooded with joy or with regret? 
Mostly, he says, "I will be disappointed if I look back and feel I haven't grown within myself." He thinks he has, but change can be too subtle and too slow to measure at any interval. "At the end of the day, we're still pretty much the same people," he says, only now moving on a slightly altered trajectory toward who knows what. But change can also be as profound as seeing anew what's always been there. 
---
This story is featured in the December 2021 issue of Hour Detroit magazine. Read more stories in our digital edition.
Facebook Comments