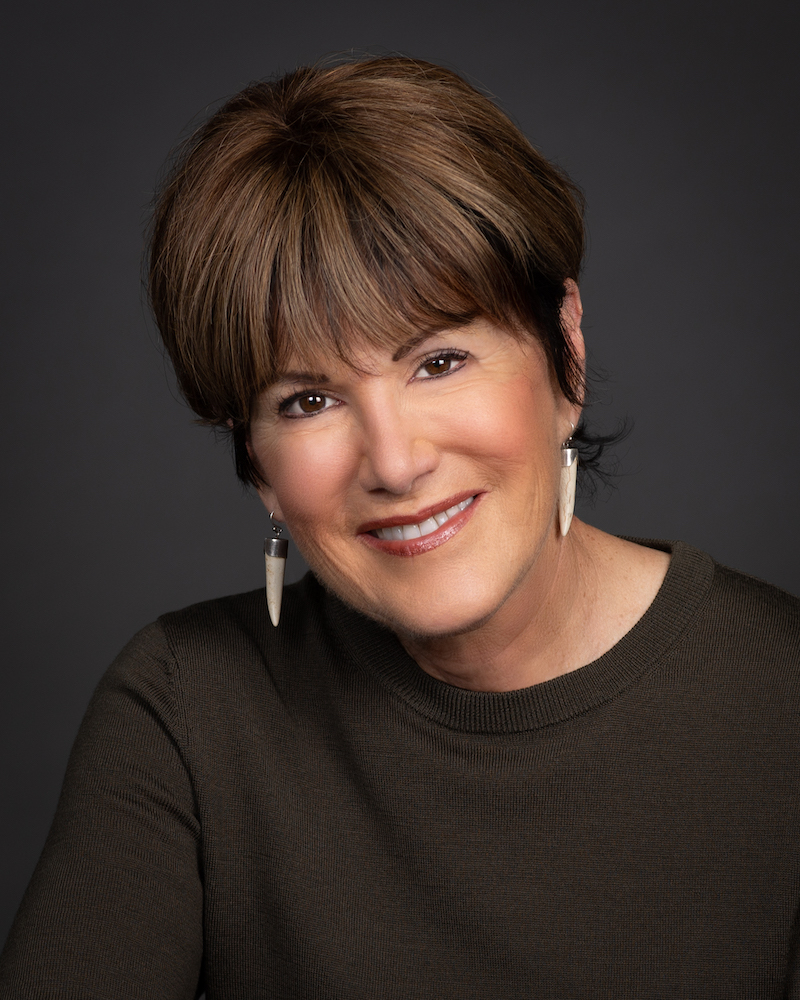 Let's call her the Unsinkable Suzy Farbman. The longtime Detroit-area journalist and author has had a rough go of it these last two decades. But she always manages to bounce back — seemingly stronger and now, at age 76, ready to take on another project.
Farbman is the honorary chair of and keynote speaker for the 2020 Trade Secrets fundraiser. Going virtual this year on Nov. 19, the event supports JVS Human Services' job programs for women in Wayne, Oakland, and Macomb counties.
"Trade Secrets celebrates women of all ages and from all walks of life who have faced challenges but have managed to reinvent … and create a better life for themselves and their families," says Paul Blatt, JVS president and CEO, via email. "Suzy Farbman, who is an iconic metro Detroiter, embodies that spirit, having overcome adversity with dignity and grace, and always managing to move forward in her career and personal life." 
In 1998, Farbman's 30-year marriage nearly unraveled when she discovered her husband, real estate investor Burton Farbman, was having an affair. Her book about it and how they got through it, Back from Betrayal: Saving a Marriage, a Family, a Life, came out in 2004.
"It has been my practice, especially in tough times, to keep fairly lengthy journals," Farbman says. "So when I started writing about that, I tried to fictionalize the story, and it just wasn't working, and ultimately Burton gave me the go-ahead. My feeling was this could help save other people some of the anguish I went through."
Not long after, she was diagnosed with Stage 4 uterine cancer and found herself plunging into despair as she went through treatment. However, she saw light at the end of the tunnel in serendipitous and inspirational incidents that seemed to keep happening all around her, and she wrote a book about that, calling it Godsigns.
"That was a memoir about all the incredible ways angels appeared to me in various forms and messages during the course of my cancer," she says. "Some people think of them as coincidences, but they always have some sort of timing. There are a lot of things like that when you're under stress and upset and you need messages and you get them."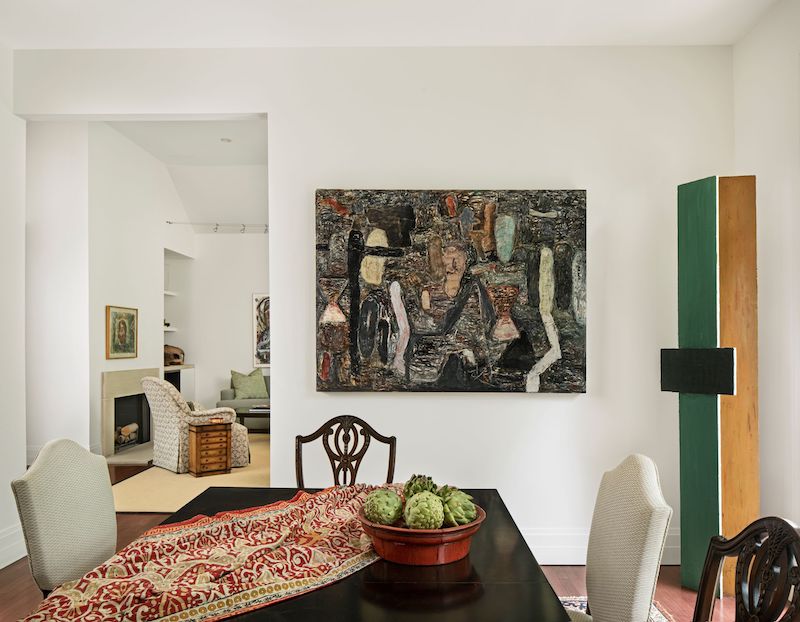 The past few years have brought more challenges as Burton suffered a stroke following surgery for brain cancer, which, as she puts it, "sucks." "He's as good a sport as he can be, so that helps," she says. "He has a positive, determined attitude."
Still, concern for her husband can be dispiriting and draining. A friend recognized that and suggested Farbman write another book — this one about art, specifically on the artists working in Detroit's Cass Corridor in the 1960s and '70s whose works Farbman has collected for decades.
"Cass Corridor is the quick name for what would be considered Detroit's first avant-garde movement," Farbman says. "There were a number of artists living and working around Wayne State, and there were a couple of early galleries. I did most of my collecting of it in the '80s."
Farbman estimates she owns about 40 of the works, from artists including Michael Luchs, Brenda Goodman — "I have more of hers than anyone," Farbman says — and Gordon Newton. "It'll be a coffee table book with some really pretty professional photos shot by Beth Singer," says Farbman, who's publishing it herself. "I'm hoping to help inspire awareness and appreciation.
"I have a lot of respect for art history, and it's exciting to see how Detroit was and has been part of the art continuum."
Trade Secrets starts at 7 p.m. on Nov. 19. Those who purchase tickets will receive a food and wine package to enjoy as they participate in the virtual gathering. Tickets are $150 and can be purchased online at jvshumanservices.org.
---
One Woman's Turnaround with JVS Human Services
Lori Van Wormer had been out of the workforce for 15 years when her relationship with her ex-husband suddenly ended in 2018.
It was a bad situation — one that left her in a deep depression. But she still had two children at home to take care of — one of them with special needs — and needed a job.
A friend told her about JVS Human Services' Women to Work program, which for 30 years has been providing skills and training while instilling confidence in women who need a fresh start and tools to secure employment. She called and was immediately enrolled.
Over the next month, Van Wormer learned how to write a resume, fill out a job application, and search for work. She participated in mock job interviews and refreshed her computer skills with training provided through the program.
"It was a great network of women who were in my same age group," says Van Wormer, who's 53 and lives in Madison Heights. "If it weren't for them, I would not be alive today because that's how dark of a place I was in at the time."
Van Wormer did find a job at an optometry office — she calls it a "stepping stone" because it didn't have everything she was looking for. She subsequently moved on to her current position as a medical receptionist in a Royal Oak ophthalmology practice and loves what she's doing.
Employment specialist Judy Richmond, who coordinates Women to Work, says Van Wormer is a good example of the women who turn to the program for assistance when they're unemployed. JVS typically runs three Women to Work sessions per year, each with around 15 women participating over 10 weeks.
"When they come in, they're often kind of visibly down," Richmond says. "They don't have a lot of self-confidence, and they think they're the only ones in this predicament.
"Many of the women have been told, 'You've only been a housewife; no one is going to hire you' — whether by their ex-spouse, or even grown children may only see their moms in a certain role. That kind of reverberates, and they begin to see themselves as others see them. And then there's a turnaround."
That would be turnaround with a capital T, according to Van Wormer. "It helped not only in my personal life emotionally and mentally," she says. "It empowered me."
Find out more at jvshumanservices.org/who-we-serve/women/.