Nearly a decade ago, the face of downtown Birmingham changed dramatically when The Willits luxury condominiums were built on the site of a former parking lot.
As construction began, concerns over changing the character of the shopping district gave way to sporting speculation about potential celebrity buyers. (Madonna rumors were rampant.) In the years since, The Willits has seen its share of professional athletes, jet-setters, and the corporate elite as residents. Mostly, though, it's a haven for those who seek its convenience, privacy, security, and five-star quality concierge comforts.
Today, condo décor represents a local who's who of designers who have feathered the exclusive nests: Michael Coyne, Duncan Fuller Interiors, Paul Feiten, Jeffrey King, and Michelle Mio, to name a few.
The real attraction, however, is a kind of luxurious practicality. "I spent an hour in the place by myself and I didn't hear a soul, not even a door click," a current occupant says of the qualities that persuaded him to relocate from his ranch-style home with a six-car garage and one-acre lot.
Residents cite a gym, white-glove maintenance, and indoor parking as the reason they live where they do. "I'm sure light bulbs go out occasionally, but I never see it," says resident Jeremy Sasson.
It's a quiet bedroom community, of sorts, with bustle just beyond its polished, locked lobby. In size, The Willits is similar to many gated subdivisions. In character, it's urban.
Encouraging downtown living was a key recommendation of the "Birmingham 2016 Plan," created with the help of nationally known planning consultant Andrés Duany.
The Willits came on the heels of that study. "It was a turning point," says architect Victor Saroki, whose Birmingham firm designed the condo building. "Duany said a city has to have 24-hour activities." A residential population invites that.
Pre-Willits locals recall the former mundane parking that fronted Willits Street and serviced Maple Road retailers. "Nobody ever walked on Willits," Saroki says. Having the building, which houses two restaurants at street level, completes a walking loop.
As for the years-ago fears of a negative impact on the streetscape, that hasn't happened.
"There are buildings that are foreground buildings and buildings that are background," Saroki says. "You can have a small foreground building and a large background. I consider The Willits a background building."
Despite its size, it nestles among the stores and restaurants like a European streetscape. As one Willits owner described: "It reminds me of Shaftesbury Avenue in London where it comes off Piccadilly."
A subtle design element helps with the building's fit. "It's curved because Willits [Street] is curved," Saroki says. "And the street is curved because the [nearby Rouge] river is curved. It follows the pattern of nature."
---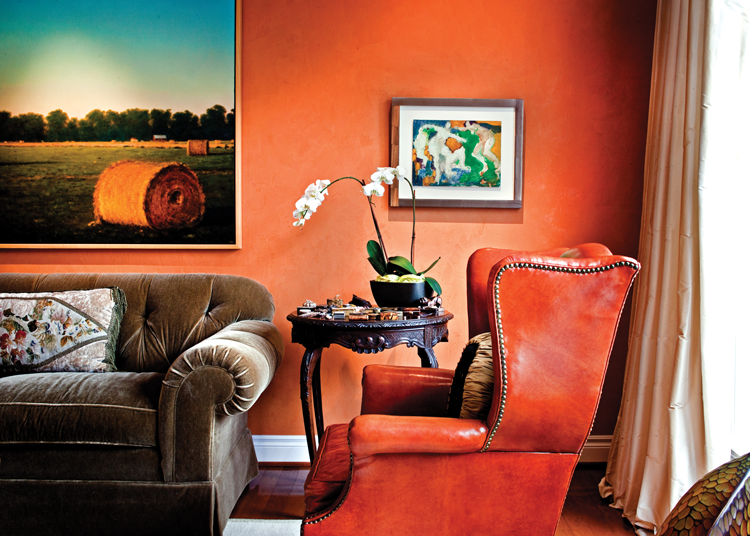 Facebook Comments