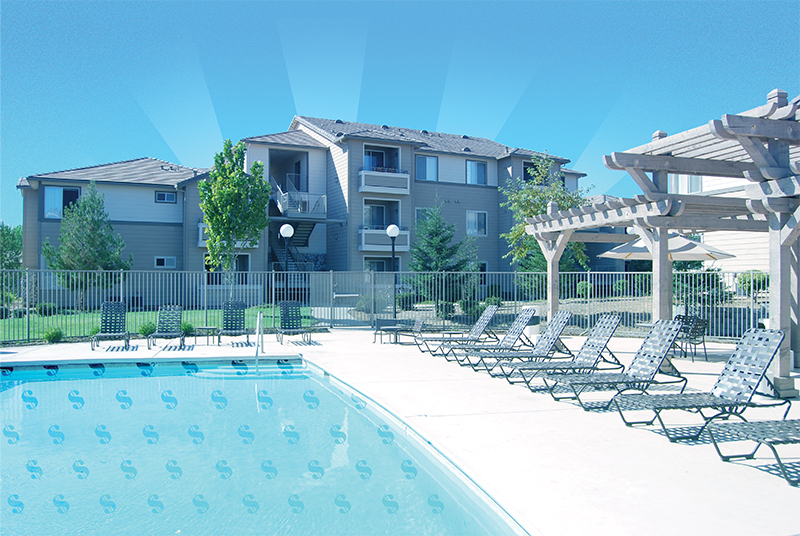 At first, we were split down the middle. Two wanted to go forward, two did not, and one was torn. But after a webinar put on by our lawyers, our decision became unanimous: Our homeowners association in Superior Township, of which I am a board member, would not open our neighborhood pool this year in the face of the COVID-19 pandemic.
Across metro Detroit, the boards of HOAs and condo associations, as well as the managers of apartment complexes and private clubs, have wrestled all summer with the same decision, especially in light of the fact that Gov. Gretchen Whitmer gave the go-ahead for outdoor pool openings on June 8. Those that do must limit attendance to 50 percent of capacity and implement rigorous sanitation standards, in compliance with the guidelines of their local health authorities.
To many, it's just too difficult, costly, and risky. By late June, just 28 of Washtenaw County's more than 150 pools had asked the health department for the greenlight, according to information obtained via a Freedom of Information Act request.
"It's been a very hotly debated issue for our clients," says Gregory Fioritto of the law firm Zelmanski, Danner & Fioritto, which represents several hundred HOAs and condo associations in Michigan, including ours. "We've been telling boards and property managers to be very cautious in the current climate. Nobody knows how this is going to turn out. There will probably be litigation for years over these things. With all this uncertainty, we basically told clients we recommend not to open this year."
The sticking point for many is not so much the question of whether a public pool would be a hot spot for spreading COVID-19 so much as what might happen legally if an outbreak is alleged to have begun at a facility. In that webinar, attended by representatives of more than 50 neighborhoods around the region, Fioritto warned that few, if any, liability insurance policies protect communities from pandemic-related claims. That means that the HOA — and possibly its board members as individuals — could have to pay out of pocket to defend against lawsuits even if it's questionable how anyone could prove where they were infected.
"We have been hearing that several communities, apartment complexes, and other groups are deciding not to start up their pool and some are going to start it up to maintain it but not allow the public or residents to use it," says Jeremy Hoeh, an environmental health program supervisor for the Michigan Department of Environment, Great Lakes, and Energy. "It's not an easy decision."
Still, some have chosen to open anyway, including WoodLake Condominiums in Brighton. The community has posted signs indicating that no guests are permitted, and introduced markings to help people stay 6 feet apart, says Ken Dettloff, who oversees the pool's operations. "We're also issuing bracelets to residents and will be challenging them on their residency," he says.
In some cases, the question has become political. Barb Badalamenti, who lives in the Plymouth Village North condominium complex in Macomb County's Chesterfield Township, was angry in late May about the prospect of a pool-less summer. She tweeted to President Trump's handle on May 28 asking for his help in the matter, complaining of Whitmer: "She took everything away from our kids. That was the last thing they had to look forward to but God forbid a child is happy." A few weeks later, after Whitmer changed the policy, Badalamenti's pool was opened with a litany of restrictions.
"We need to bring our own chairs as all pool chairs, umbrellas, loungers are not out because someone would need to sanitize them after each use," she wrote via text. "Drinking fountains are turned off. Bathrooms are open but not the clubhouse."
In Ann Arbor, the public Fuller Pool opened on July 1 for visitors who registered online ahead of time and were permitted to stay for 90-minute sessions in an assigned portion of the pool. They must bring their own life jackets, kickboards, and deck chairs and are discouraged from using changing rooms, according to the city's parks and recreation website.
Patrons also must sign waivers that read in part: "As a guest of Fuller Pool, I understand that I must wear a mask when in the lobby indoors to check in and that I have been strongly encouraged to wear my mask until I am ready to enter the water. I also agree to maintain at least a 6-ft distance between myself and others outside of my household."
Our HOA considered creating waivers requiring pool users to promise not to sue us and to take responsibility for their own welfare, but Fioritto told us there's no way to know whether such a waiver would hold up in court. Most of our residents accepted this news with disappointed understanding, although others posted links to news reports suggesting the risk of coronavirus transmission at an outdoor swimming pool is minimal and asking if they could have a portion of their HOA dues back. (They cannot.)
The big question now is what happens next year? The assumption that 2021 will be better is based on the expectation that there will be a vaccine or cure by then.
"These are measures taken for this year as we look to 2021 to go back to normal," Fioritto says. "Everybody's hoping it's a different ball game in 2021, but, of course, nobody knows."
Facebook Comments