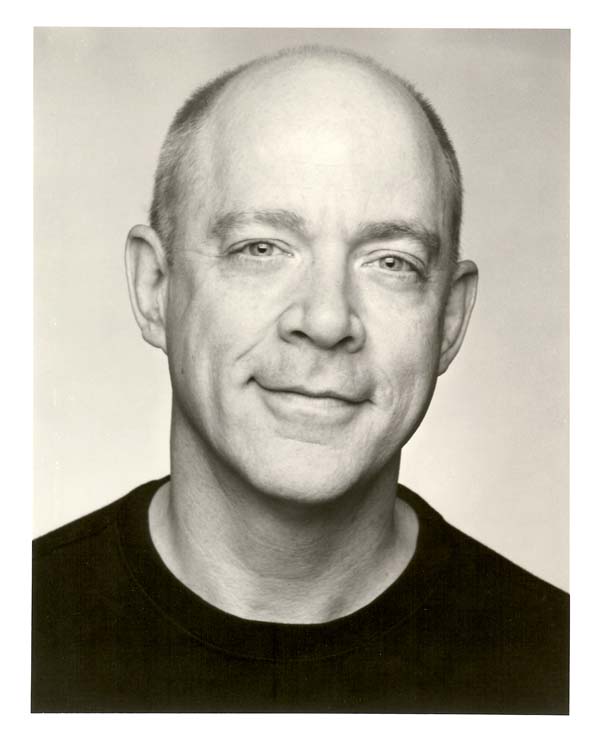 One of the most vivid memories J.K. Simmons holds of growing up in metro Detroit is the unconscionably loooong walk from his home to Ferry Elementary School when he was a child in Grosse Pointe Woods.
"Obviously, nobody lets their kids do this anymore, but I was walking to school by myself when I was in kindergarten," the veteran actor recalls. "And I just remembered it being a really long way.
"I don't have family in Michigan anymore, but my dad's family are all farmers from Illinois, and last summer was my aunt's 90th birthday. My oldest, Joe, and I went back for it and I figured, 'Well, I'm only 400 miles away; might as well go to Detroit.' We caught two [Tigers] games and I took him to neighborhoods I lived in when I was growing up.
"So I'm visiting the old neighborhood and thinking, 'I'm probably going to find out it was a block and a half.' Well, it was a long walk! Six or seven blocks. Long blocks! It was probably three-quarters of a mile each way. I don't know if that was good news or bad news."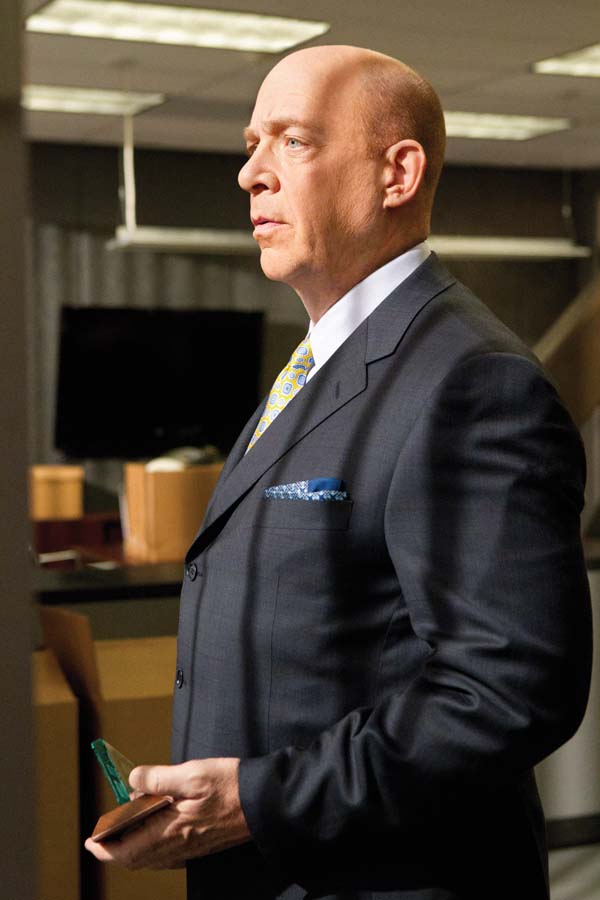 The good news is, Jonathan Kimble Simmons has taken many impressive strides from metro Detroit's east side to the Broadway stage to his current standing as one of America's most versatile and durable character actors in television and film. You may not know his name, but you can't escape his elastic Everyman face: Whether as Assistant Police Chief Will Pope on TNT's cable hit The Closer, which ended its seventh and final summer season in September before returning for six concluding new episodes in early 2012; psychiatrist Emil Skoda on NBC's Law & Order and two of its spinoff series, SVU and Criminal Intent; neo-Nazi inmate Vern Schillinger in the HBO drama Oz; ferocious newspaper honcho J. Jonah Jameson in the Spider-Man movie franchise, directed by fellow metro Detroit native Sam Raimi; and every movie produced or directed by his pal Jason Reitman, including Juno, Thank You for Smoking, Up in the Air, and Jennifer's Body, Simmons is a wondrous throwback to the era of classic supporting actors like Frank McHugh and Walter Brennan, who seemed to pop up in nearly every Hollywood feature made but always received a warm audience reception.
Simmons, 56, has even conquered the commercial and geek-icon realms. He's been the voice of the yellow M&M for 15 years, gives life to fictional "Aperture Science" president Cave Johnson in the hotly-anticipated video game Portal 2 and, in one of his oddest roles, recently signed for a second year playing Professor Nathanial Burke in Farmers Insurance "University of Farmers" ads. "I think they're clever, and you can't discount the fact that they're paying you a bunch of money," he says. "I thought, 'If I'm going to do a campaign, this is the one to do.' "
Though he moved to New York when he was in his 20s and has lived in Los Angeles with his wife, actress-director Michelle Schumacher, and their children Joe, 12, and Olivia, 9, since 2003, Simmons remains a passionate supporter of his birthplace. "I always tell people I'm from Detroit instead of Grosse Pointe, he explains, "because when anybody hears 'Grosse Pointe' they think Lakeshore Drive and million-dollar houses. I grew up in a family of five, in about 1,500 square feet."
When Simmons was 10, his father, Donald, moved the family to Columbus, Ohio, to accept a faculty position at The Ohio State University. "I'm one of the few guys you can see walking down the street wearing a Tigers cap and an Ohio State Buckeye T-shirt," he says, laughing. "You can't deny your roots. After we moved to Ohio, my new pals were like, 'Detroit? Detroit sucks!' But three years later was the '68 World Series. That shut 'em up and cemented my Tigers fandom now and forever."
Indeed, his adoration of Bengals baseball led to one of his biggest career breaks with the 1999 film For Love of the Game, starring Kevin Costner as a Tigers pitcher at the end of the line and directed by Raimi. "I got an audition to play the team trainer, the Kevin Rand of the film," he says. "It was a part with two or three lines, but I got all geeked up because it was the Tigers. I read the entire script, then read the book it was based on.
"I went in there with my Tigers jersey and cap on, like some dumb 9-year-old. I didn't know Sam was from Detroit and had that big connection too, because I'd never met him before. He was such a friendly guy, as most guys from Detroit are. We got to talking about baseball and he asked my opinion about some things in the script. After a few minutes he said, 'Listen, if you wouldn't mind, I want you to read for a different part. Take some pages, go out in the hallway and look them over.' I said, 'I don't have to, because I've read the whole script over and over. I'll do it right now.'
"They asked me to read the part of the manager, which they'd conceived as a white-haired, Sparky Anderson kind of guy," Simmons says. "At the time I was 41, 42, and in good shape, but Sam liked my read enough that they changed their ideas. That was a dream job. I was shooting wearing a Tigers uniform; a former big-league pitcher, Jim Colborn, was throwing batting practice to me. In fact, now that I'm semi-famous, whenever the Tigers come to town, my kid and I and half the Little League team get to go down on the field and hang out with the players. That's one of my favorite perks."
That favorable encounter with Raimi led to his being cast as Jameson, Peter Parker's tyrannical boss, in all three Spider Man blockbusters, one of the few roles in which the distinctively balding Simmons felt compelled to don a hairpiece. "I actually went as far as getting plastic prosthetic teeth for that part, because my memory from the comic books was he was always growling and screaming with a mouth full of big, perfect white teeth," he says. "One thing Sam thought, and I totally agreed, was that this character needed to be the most directly pulled off the pages of the comic book. Other characters could be a little more naturalistic, but I tried to do what I thought J. Jonah Jameson was doing when I was reading the comics as a kid."
The Motor City connections show no sign of abating: Schumacher is directing her first feature film, Geezers, due out this month, and Simmons tapped his former L.A. neighbor, Tim Allen, to take a small role. Maybe Allen felt he owed Simmons a favor after he appeared in Allen's comedy Crazy on the Outside last year. "We were shooting in his office and hanging out in that garage-slash-museum of automotive history he has here," Simmons says. "He's got a brand-new Chevy Volt, and that's a car I'm looking at when my lease is up. I've got a Corvette, but that's not my daily drive. That's just for fun."
---
If you enjoy the monthly content in Hour Detroit, "Like" us on Facebook and/or follow us on Twitter for more frequent updates.