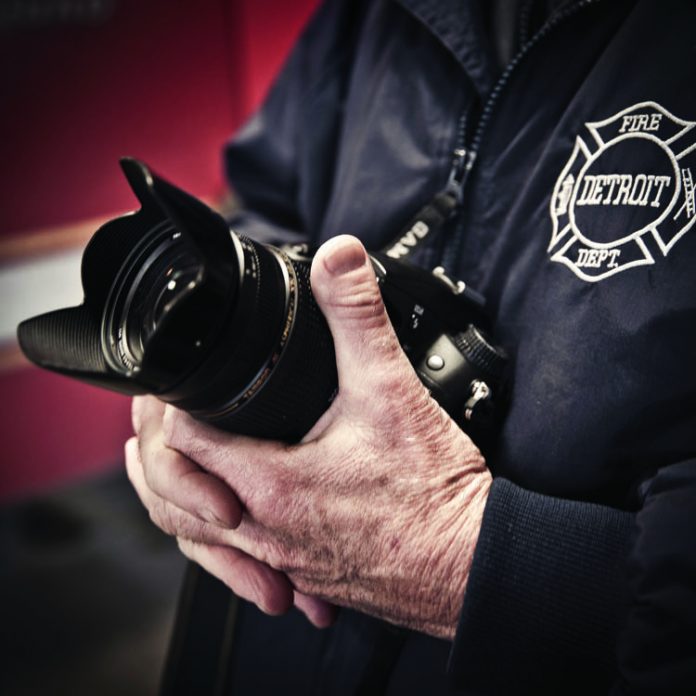 Most days, if you step into Squad 3's red brick firehouse on East Grand Boulevard near the moldering Packard Plant, you'll find a lively 78-year-old sitting at the kitchen table.
There will be a radio at his side crackling with nearby emergencies; the TV will be blaring at full volume (probably the History Channel if the Tigers aren't playing); and all around him, on the walls, will be photos — his photos — depicting firefighters engaged in everything from the mundane to the dramatic: sitting down to dinner or gathering for a group portrait, carrying limp bodies away from a house fire, or climbing a ladder engulfed in smoke.
Flip over any of these photos and you'll see an ink stamp on the back: "Photos By Bill Eisner ©," followed by a date hastily scribbled sometime between 1962 and yesterday.
These photos only number in the dozens here on the Squad 3 walls, but there are hundreds of thousands more in Eisner's home. And together, his collection forms a 50-year visual history of the Detroit Fire Department. Not just fires fought, but retirements, birthdays, weddings, graduations of new cadets…
And if you ask Eisner why he's spent 53 years racing from one fire to the next, he'll likely answer in a voice that's breathed over half a century of Detroit fire smoke:
"You never know what's going to happen next."
Looking For Trouble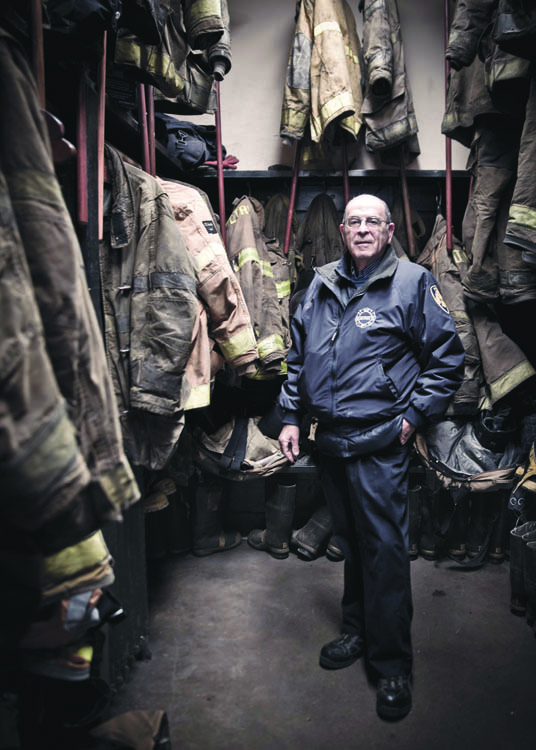 Eisner himself couldn't have known what would happen when he snapped his first Detroit fire photos in 1962. He was a former Army medic recently returned from Europe, and although his background in the armed forces may have steered him toward the flames, he didn't put much thought into why he started shooting pictures — at least, not that he lets on.
"I used to drive around all the time, so I'd see the fires and stuff like that," Eisner says. "I met some of the guys, and I watched and learned and saw what the hell was going on."
The way Eisner explains it, that's really all there was to it. He started shooting photos one day and never stopped. He'd drive around the city before or after work — jobs ranging from financing to furniture — and look for smoke. He'd often be at the scene before any firefighters arrived, taking stills or movies of the flames and racing them to publications like the Detroit Free Press, The Detroit News, The Macomb Daily, or the Oakland Press.
In fact, if you've read about a fire in any one of those newspapers in the past 50 years, you've likely seen his photos. You may have also seen his work in a recent documentary dubbed Fire Photo  1, a short film about Eisner that premiered at the Freep Film Festival in March. The film was written and edited by Brian Kaufman, an executive video producer at the Detroit Free Press, who spent three years accompanying Eisner on his fire photo runs and sifting through a portion of Eisner's collections.
"There were photos that I pulled out that I found in his original rolls of negatives that he didn't even know he took," Kaufman says. "And there were gems of photos. Some of the best photos he had, he'd either forgotten about them or didn't even know he had them."
Eisner may keep every photo he takes, but that doesn't mean he's seen them all. He may even record every fire he's been to, the time it started, how long it lasted, and the building involved, but it doesn't mean he lingers on it. He's usually speeding off to yet another fire. That's how it was in the '60s, and that's how it is today. Even when the Fire Department threw an appreciation and "retirement party" for Eisner in the '90s, he still couldn't be stopped.
"He was right back here the very next day," says Detroit Fire Department Capt. Rich Tozer. "We can't get rid of him."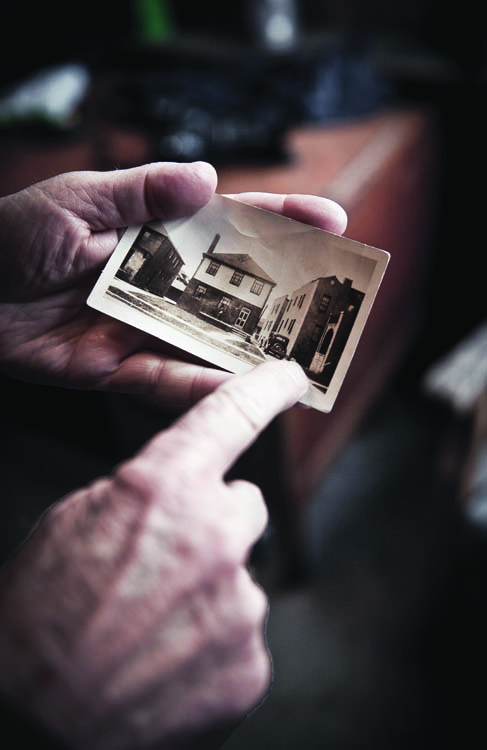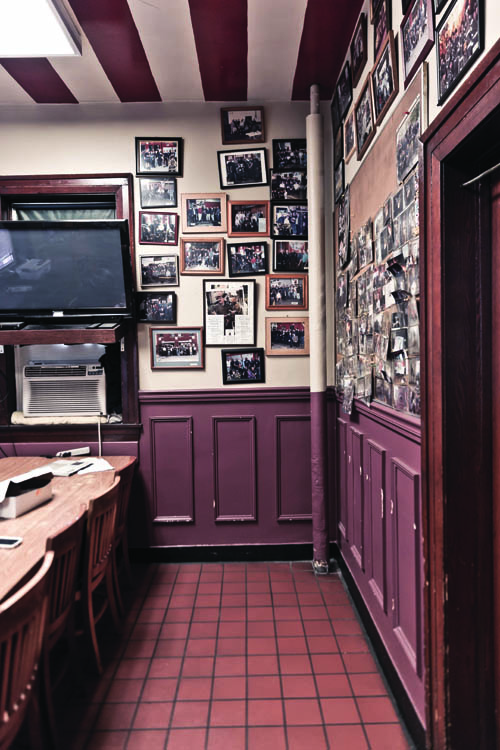 One of the Guys
Aside from the fact that he loves taking pictures, Eisner has become a welcome fixture in the fire department — especially since he's earned the respect of its firefighters.
He's been there for department downsizings and pay cuts. He's seen failed rescues and deaths that shouldn't have happened. He's lived through half a century of changes not only within the department, but the city, too.
"Fifty years ago, you had more fires that were accidental," Eisner says. "Nowadays, it don't start accidental. Somebody's out there settin' it."
And while Eisner's group portraits taken outside the station and the happy wedding shots are appreciated, it's the photos of heartbroken families or fallen firefighters that have earned him his place as the department's unofficial photographer and historian.
"The action photos are easy to take," Tozer says. "But the photos of a tragedy, that's tough on anybody, and Bill's right there with us on that."
The respect goes both ways. Having watched his hometown firefighters battle hundreds of fires over the years, Eisner's understandably developed an appreciation for their bravery.
"You're thankful you're out here with the camera, and they're in there with a hose," Eisner says. "And they've gotta go in."
Being respected by the department comes with its perks. Instead of chasing fires in his car as he once did (and still often does), Eisner now hitches rides on the department rigs. But there's a catch. He's constantly the recipient of some good-natured teasing by his firefighter pals.
Over the decades, Eisner's had dustpans tied to his car bumper and bags of dry beans stuffed into his hubcaps. And he's always getting ribbed for eating the Squad 3's food. Of course, it wouldn't be as much fun if Eisner couldn't dish out the jokes himself.
Ask him if he has any advice for other aspiring fire photographers, his response is blunt: "Don't do it. You'll make more money doing something else," Eisner says. "But the food is good," he adds with a smirk at the Squad 3 firefighters.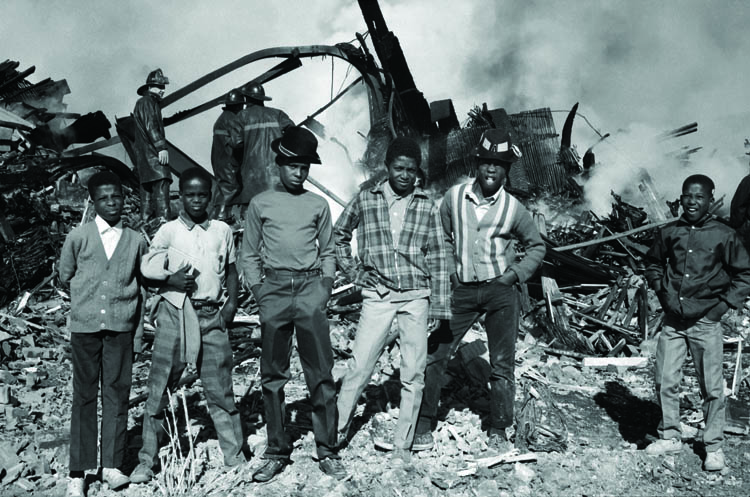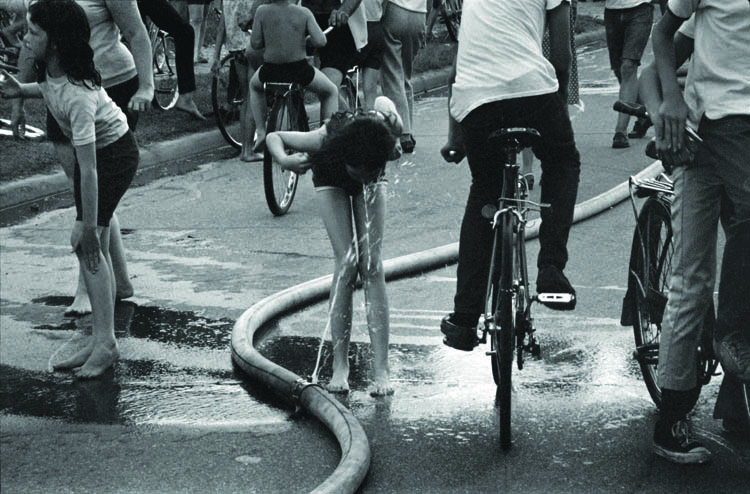 A sample of Eisner's photos taken from 1968 through 1969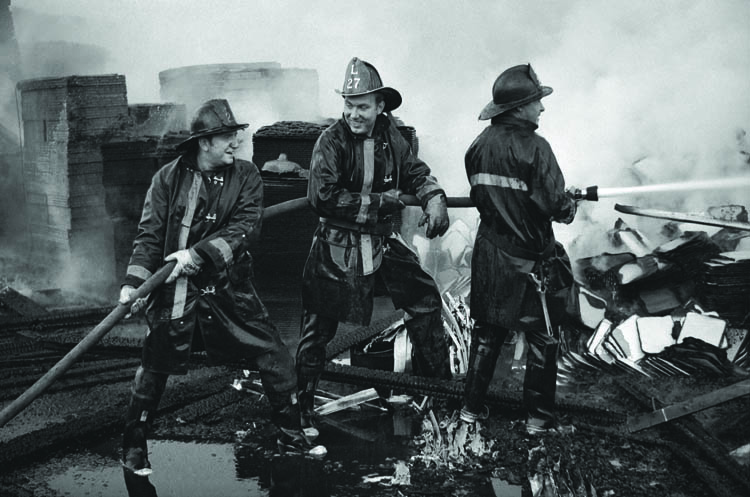 Still Trucking
Eisner may be pushing 80, but he has no intention of calling it quits. If you catch him between fires, he'll likely pull out a stash of shots from "the other day," a rescue from last week, or a building that, until yesterday, was still standing.
Many of his photos go directly to firefighters around the city. While some ask for prints or copies, others come with Eisner's handwritten captions and thought bubbles. "I can't wait until my kid gets out of school so I can retire!" reads one above a particularly tired firefighter. "Who's got a key?" reads another above a group in full gear scanning the entrance to a smoking building.
But the hundreds more photos that Eisner takes get put onto discs and are packed away in boxes next to more boxes of negatives, prints, newspaper clippings, and hundreds of feet of film.
Eisner doesn't know what he'd like to do with his photo collection. He's sure someone will comb through it all and catalog it someday, but it's not going to be him; he doesn't have the time.
If he's not chasing fires, he's usually shooting a Tigers home game, a wedding, or a party. He might donate his fire photos to a library or a museum, but according to him, that can all wait.
"Let them look through them after I die," Eisner jokes. "Give me about 10 more years. I'm trying to make it to 100 so I'll be the oldest guy hanging off the fire truck."
At this rate, it's a milestone that wouldn't surprise a soul.
Facebook Comments