Photographs by Joe Vaughn // Set styling by Aleene Jinn George // On-set grooming by Teresa Gojcaj (hair) and Inese Chube (makeup) both for Mijo-a' Beauty Studio, Rochester // Set props by Special Events Rental, Warren
---
1) Amp Fiddler
| funk/soul songwriter, producer, and recording artist
When he was in high school, his mother got him a job in That Guy Shop at Hudson's. "It was over for me after that. I was bit by the fashion bug."
TRADEMARK STYLE: Mixing vintage pieces with modern garments. Unusual shoes, often picked up while traveling internationally on concert tours.
DESIGNER: Junky, out of London.
SHOPPING: Chocolate Shop Vintage, Spectacles, and Incognito.
TIP: "Wear what you love and make sure you feel comfortable in what you love to wear. Don't worry about what other people might think."
PERSONAL: Fresh from a European tour, Fiddler is working on a new CD. He's also developing Camp Amp, a music-education program for children who no longer receive that instruction in public schools.
2) Samar Ajluni
| personal shopping service owner, community volunteer
Ajluni's style sense was honed at an early age as the daughter of fashionable parents. "They made sure all the kids were always well-dressed — girls in dresses, boys in suits. Other kids' parents would bring souvenirs back from traveling; our parents always brought us new clothes."
TRADEMARK STYLE: "Cutting-edge Audrey Hepburn — classic, fitted clothes that offer something you don't expect."
FAVORITES: Handbags. She buys at least one wherever she travels. "Carrying a beautiful handbag makes me happy on a sad day."
DESIGNERS: Dolce & Gabbana, Roberto Cavalli, Zac Posen, and Monique Lhuillier.
SHOPPING: When she travels because, "I have more time when I'm away from the hustle and bustle of home. Locally: Saks Fifth Avenue and Neiman Marcus.
PERSONAL: She and her husband, Steve, a cardiologist, are active supporters of Lighthouse Path and The American Heart Association.
3) Gail Ross
| insurance executive, Blue Cross Blue Shield of Michigan
"My mother was a major clotheshorse. We used to take shopping trips to New York, and she'd let me pick my own clothes. Plaids with stripes and bright colors — they'd all be there in one outfit."
TRADEMARK STYLE: "Costume" with a theme or common thread running through each ensemble.
FAVORITES: She collects jewelry — costume and fine.
DESIGNERS: Carolina Herrera, Barbara Bates, Christian Lacroix, and Valentino.
TIP: Follow your instincts. "If you have to ask yourself, 'Is this too tight or too short?' it is. If you question anything you're wearing, take it off and start over."
PERSONAL: She supports numerous charitable causes, including Boy Scouts of America, MINDS, and The Horatio Williams Foundation.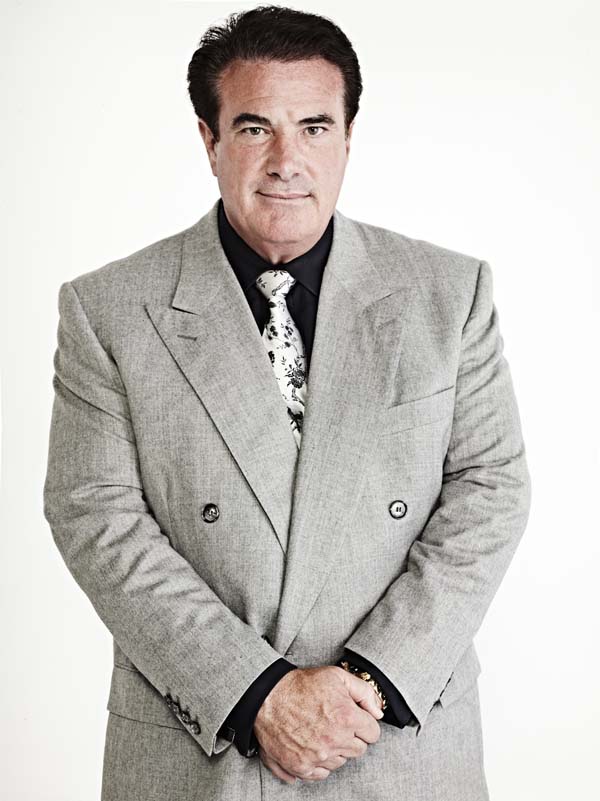 4) Joe Vicari
| restaurateur, Andiamo, Joe Muer Seafood, Rojo Mexican Bistro
A clotheshorse, Vicari owns more than 120 suits, 200 shirts, and 500 ties.
His recent 60-pound weight loss has intensified his love of fashion.
TRADEMARK STYLE: During working hours, he typically wears well-tailored suits from Lou Myles, Brioni, and Cavalli. On Sundays, his day off, he opts for khakis or jeans.
SHOPPING: Dino the Tailor, Lou Myles, Cicchini Clothiers, and L'Uomo Vogue.
TIP: Purchase a few basic colored suits — black, navy, and gray — and team them with unique shirt-and-tie combinations.
PERSONAL: Vicari, whose father was cared for at an orphanage run by the Capuchins, now returns the affection. Twice a year, he takes his Andiamo crew to the Capuchin Soup Kitchen to feed its clients and staff.

5) Roy Roberts
| Detroit Public Schools emergency manager
Growing up in Muskegon in a family that was, he says, very poor, Roberts had to be creative to look more affluent. As a teenager and young man, he took jobs selling clothes and worked as a fashion model.
TRADEMARK STYLE: "I have to dress for the kids, for the teachers, for the school system. I like dressy clothes that play on the edge, but not too far, mixing textures and patterns. But I never let the clothes outshine me."
FAVORITES: Brioni suits and striking shirts and ties.
SHOPPING: Carl Sterr.
TIP: "[Shirts and ties], that's the style zone. You might not remember a man's suit, but you don't forget a great shirt and tie."
PERSONAL: A former GM executive and former national president of Boy Scouts of America, Roberts, with his wife, Maureen, recently donated $1 million to the Detroit Institute of Arts.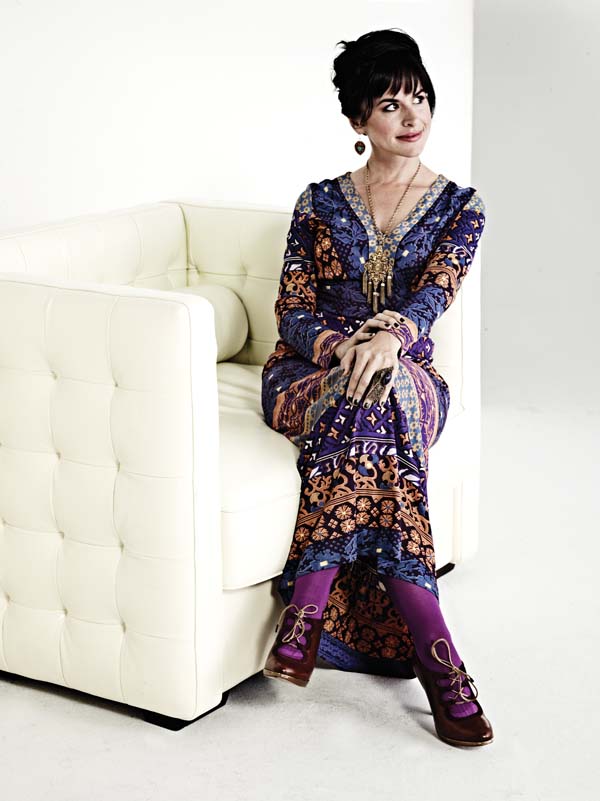 6) Gretchen Davidson
| musician and volunteer
A self-titled "late-night doom rocker" with a new band called Seedsmen to the World that includes her husband, Ethan, Davidson says their music is "folksy, psychedelic, sing-along, tumblin' tumbleweeds — a little spooky, a little knee-slapping."
TRADEMARK STYLE: It's "40-percent gypsy-folk, 30-percent vintage, 15-percent acid-avant, 10-percent Folies-Bergère (circa 1920s), 8-percent clothing-exchange parties with my girlfriends, and 5-percent lost-found-lost-forgotten. Oh wait, that's 108 percent!"
FAVORITES: Classic costume jewelry. "My latest find was a Bakelite bug necklace from the 1930s found over the summer in the ghetto outside Paris."
TIP: "Some of the best things are found in the most unlikely places, and the adventure is half the fun. It doesn't matter if it's haute couture or a shmata. If you love it, work it. Cultivate your own style."
PERSONAL: Davidson sits on boards of College for Creative Studies, the Detroit Institute of Arts, and Childhelp.
7) Luciano Del Signore
| restaurateur, Bacco Ristorante and Pizzeria Biga
His custom chef's coats are made of fine Egyptian cotton. He wears them "more than anything, [so] it only makes sense to have them well made and soft to the touch."
TRADEMARK STYLE: Casual clothing and well-made suits.
FAVORITES: Denim. "You can work in it, beat it up, and it ends up looking better than when you bought it."
DESIGNERS: An eclectic range from avant-garde Yohji Yamamoto pieces to classic, tailored Brioni suits.
SHOPPING: L'Uomo Vogue and Neiman Marcus.
TIP: Dressing well often is about one's coloring. Hair color should be the starting point. (His salt-and-pepper dictates garments in "black, gray, blue, and silver.")
PERSONAL: Last year, his brother, Costantino, died in a tragic accident. In his honor, he will host a benefit later this year in the name of the CDS Foundation.
8) Bob Benkert
| owner, The Claymore Shop
Benkert's fashion style was cultivated after his mother bought him a pair of orange Bermuda shorts when he was 14. After that, he got a paper route and began buying his own clothes.
TRADEMARK STYLE: His self-described look of traditional "with a little pop" may be best summed up as dapper gentleman. His immaculately tailored suits are always enhanced with classic accessories: suspenders, cuff links, pocket squares. It's not surprising, then, when he confides that he's more comfortable wearing suits than casual clothing.
DESIGNER: Ralph Lauren (he owned the Ralph Lauren Polo store in Birmingham for 13 years).
SHOPPING: His own men's fashion store (they carry some women's, too) in Birmingham and Petoskey.
TIP: His approach to running a retail business also applies to fashion: "You have to be conservative in most businesses today, but it doesn't hurt to do it with a bit of flair — within boundaries, of course."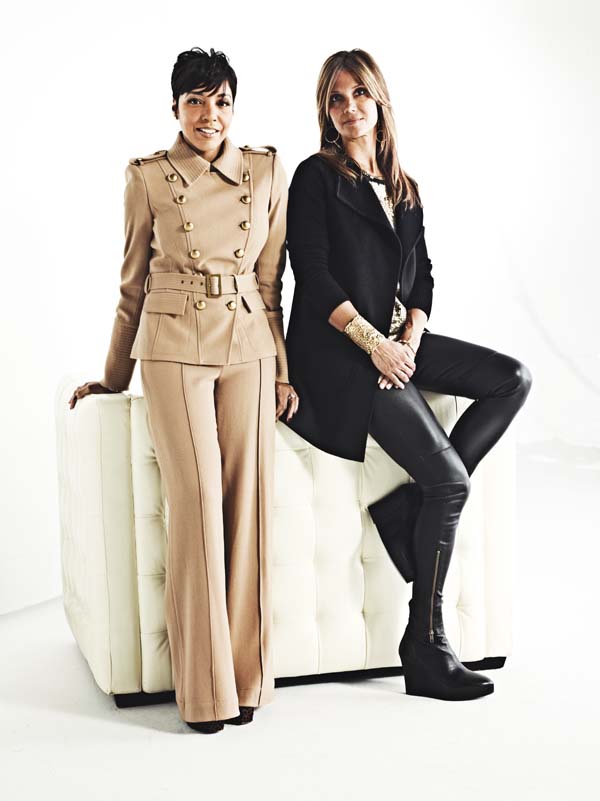 9) Denise Mallett
| vice president, enrollment management, U-D Mercy
She was brought up to always be conscious of her appearance.
TRADEMARK STYLE: "A neat, tailored look with just a little flair." Smartly styled, tailored suits by day, classic, elegant dresses for evening. For casual: A great turtleneck and jeans.
DESIGNERS: She doesn't seek out designer names, but she does, however, love Gucci shoes for their comfort.
SHOPPING: Neiman Marcus.
Tip: "How we dress is the most significant non-verbal expression of who we are."
PERSONAL: "[My husband, Sinai-Grace Hospital president and former Michigan Supreme Court Chief Justice Conrad Mallett Jr.] says I wear too much black. We'll go shopping and he tries to get me to buy something with color, but somehow I always end up in the little-black-dress aisle."
10) Jennifer Gilbert
| founder and CEO of Doodle Home
At age 6, Gilbert wore a pair of pink bell-bottom pants every day for a month because they were all the rage. "My mom had to steal them away to wash them because I wanted to wear them all the time. As a teen, I had to buy my own clothes, so I had to learn how to mix and match and make outfits work for me."
TRADEMARK STYLE: Classic pieces mixed with fun, trendy, and sometimes cutting-edge accents. "But only one statement piece per outfit."
DESIGNERS: Yigal Azrouel, Giambattista Valli, and Lanvin for evening.
SHOPPING: Locally, as much as possible. Somerset Collection, Linda Dresner, She, and Tender, with pieces from J. Crew and Gap.
TIP: "A cool shoe can change your entire outfit into something wonderful."
PERSONAL: The mother of five and wife of business executive Dan Gilbert supports numerous charitable organizations. With the diagnosis of neurofibromatosis in her oldest son, Nick, she's most closely connected to Children's Tumor Foundation.
11) Stefani Thomas
| fashion model
After going through a very awkward stage while growing up, she came to realize her imperfections were her best assets.
TRADEMARK STYLE: A mixture of ultra-feminine pieces with unexpected touches, such as a leather biker jacket paired with a silk chiffon miniskirt. "It's always better to add a little edge to your look that expresses who you are."
DESIGNERS: Michael Kors and Christian Louboutin, for shoes.
SHOPPING: Neiman Marcus.
TIP: Dress age- and figure-appropriate. Shoes, handbags, and coats are the most important clothing items. "If you have those three things properly in place, your other items of clothing are not nearly as important."
PERSONAL: In addition to modeling in Detroit, Chicago, and on the West Coast, she studies pre-law with dual majors in political science and psychology at U-M.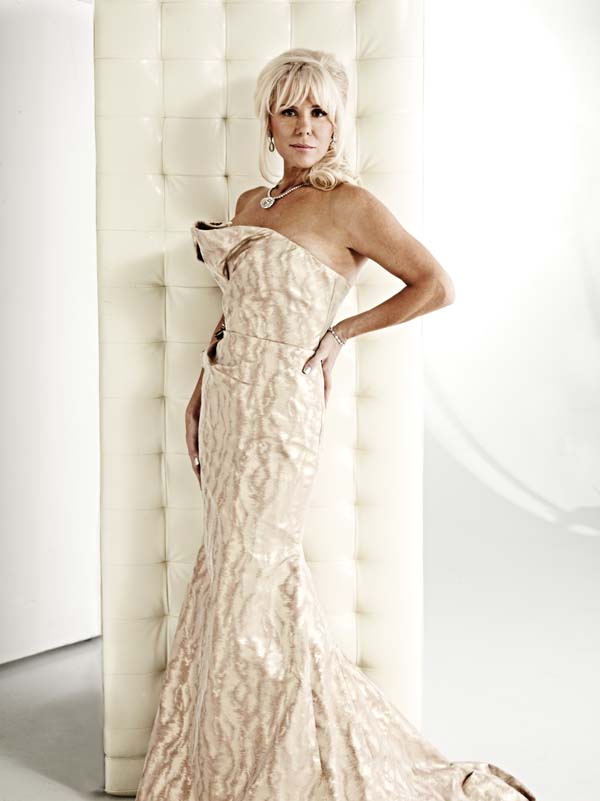 12) Diana Hunt Johnson
| volunteer
Johnson's fashion interest is apparently rooted in schoolgirl fantasy. "I ran into one of my old teachers who reminded me I used to walk through the hallways holding the skirt of my imaginary ball gown."
Today, she finds inspiration in her collection of more than 100 original sketches of dazzling Hollywood costumes. "I guess that's why I'm always the girl with the biggest hat in the room."
TRADEMARK STYLE: Something she calls "Woofty-woof," which means, "flirty, sexy, dramatic, and most of all fun. It's cowgirl to Cavalli and heavily laced with Hollywood glamour."
FAVORITES: Good jewelry and fabulous shoes.
DESIGNERS: Emphasizing that she's not a label chaser, she's attracted to clothes by Diane von Furstenberg, Ralph Lauren, Royal Underground, and Roberto Cavalli.
SHOPPING: Saks Fifth Avenue and Lori Karbal.
TIP: "Work your best assets. If you've got great legs, wear short skirts and gorgeous high heels."
PERSONAL: She's a supporter of Suite Dreams, Grace Centers of Hope, and Lighthouse Path.
13) Stephanie Forbes
| student
Ever since she modeled in a Somerset Collection fashion show at age 9, wardrobe has been important to her.
TRADEMARK STYLE: Eclectic, but mostly contemporary.
"I've always had a love for shoes. The right pair of shoes can enhance any outfit, or transition an outfit from casual to dressy."
DESIGNERS: Rag and Bone, Cut 25, and J Brand.
SHOPPING: Somerset Collection, often at Saks Fifth Avenue, Intermix, and Lululemon Athletica.
TIP: Understand and stay true to your own style. "Be who you are and then you will become a more confident dresser."
PERSONAL: A "lifer," as she says, at Cranbrook Kingswood school, she interns at Somerset Collection's management office and plans to attend Georgetown University or University of Michigan next fall.
Hair cut/color by Bashar Kallabat, HB Salon, Troy
See what others are saying about the first-annual Best Dressed Celebration
---
If you enjoy the monthly content in Hour Detroit, "Like" us on Facebook and/or follow us on Twitter for more frequent updates.

Facebook Comments