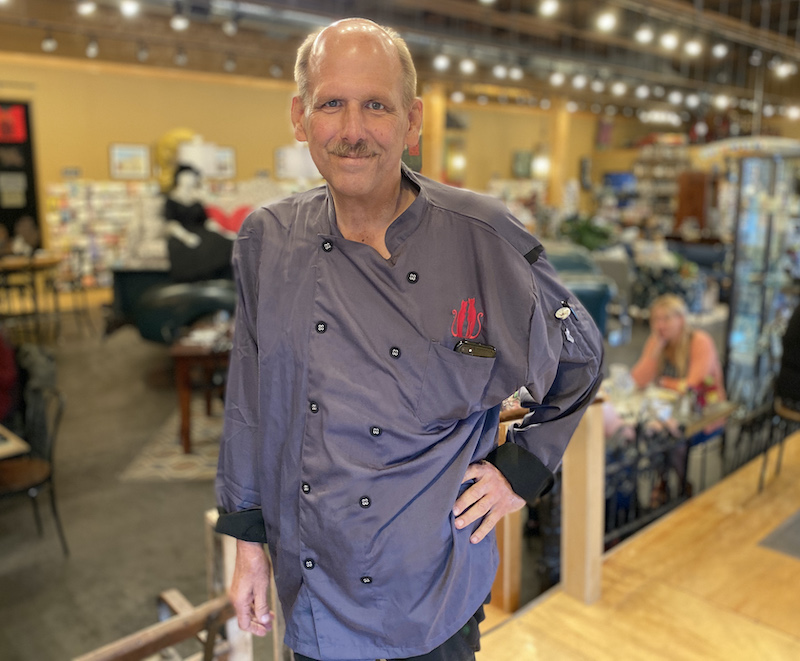 In April, metro Detroit bid farewell to beloved chef and restaurateur Matt Prentice, who died at the age of 62. You voted him this year's Best Chef for his role at the helm of the dining program at the American restaurant Three Cats Cafe in Clawson, but Prentice's impact on the area's culinary scene spans decades. 
A Detroit native, Prentice is best known for his efforts as the visionary behind Morels, the contemporary restaurant with a focus on the mushroom variety that inspired its name. Years after the initial iteration of Morels in Bingham Farms closed in 2006, Prentice revisited the concept with an improved rendition of Morels in its new Farmington Hills space. For nearly 20 years, the original Morels was consistently among metro Detroit's best restaurants. When it reopened, Chris Cook, Hour Detroit's restaurant critic at the time, called the Farmington Morels "Prentice's best restaurant to date."
Prentice would go on to launch an eponymous restaurant group, which would eventually operate Coach Insignia, the former white-linen restaurant atop the GMRenCen; Bingham Farms steakhouse Shiraz; No. VI Chop House — now No. VI Prime — and several others over the years. 
At Three Cats, Prentice brought his culinary genius to Leon & Lulu, a unique shopping experience that would offer customers a hearty meal before or after purchases. This year, Three Cats is among the winners for Best Restaurant and Best Restaurant for Brunch, a testament to Prentice's lifelong skill. 
Best of Detroit voter Erin McClaine of Ferndale put it best: "I love Three Cats Cafe! The food always manages to straddle the line between comforting and innovative." Visit Three Cats for an uplifting energy and inventive menu — and you can thank Prentice for the experience.
For more information, visit threecatscafe.com. 
---
See who else made this year's Best of Detroit list — our annual reader voted poll of the top things, places, and people in the metro area — here.