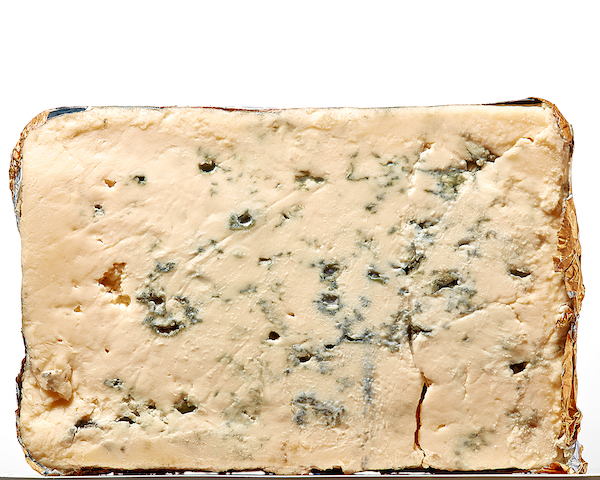 This St. Patrick's Day, forgo the corned beef and cabbage, Irish stew, colcannon, or boxty — and opt instead for a new way to experience the true taste of Irish terroir: Irish cheese.
"Today's Irish cheese landscape represents every style of cheese," says Sean Hartwig, specialty foods manager and head cheesemonger at Zingerman's Delicatessen in Ann Arbor. "The quality of soil, the climate, and the smaller average size of farms all lend to a valuable and unique expression of farmstead cheese."
The variety of Irish cheeses readily available here — from moderately priced farmstead selections to pricey, posh, handcrafted artisan cheeses — is at an all-time high, especially around St. Patrick's Day.
The Cheeses
Cheddars
"There's a good range of flavors from mild to sharp," says Delitta Byrd, manager of Cheese Island at the Holiday Market in Royal Oak. "Anything that's aged will have a bit of a bite to it."
Examples: Kerrygold Irish Cheddars; Tipperary farmhouse cheddar; Cahill's Irish Porter Cheddar, whose marbled interior looks gorgeous on a cheese tray; Cahill's Whiskey Cheddar; Wexford Irish Cheddars; and Oscar Wilde Aged Irish Cheddar, ma tangy, 2-year-old, semi-dry cheese.
"It's a fan favorite," Byrd says.
There's also Cahill's Claddagh Bó, a handcrafted, specialty aged cheddar that's hand-waxed in the colors of the Irish national flag, making it an ideal centerpiece for a St Patrick's Day cheeseboard.
Blues
Ireland is known for its cheddars, but be sure to sample its distinctive, delicious blue cheeses produced by the same family in County Tipperary.
Cow's milk-based Cashel Blue "is smoother than so many sharper blues," Byrd says.
Crozier Blue, a creamy sheep's milk cheese, "stands shoulder-to-shoulder with real French Roquefort but has its own unique, buttery, caramelly, earthy liveliness," says Zingerman's co-founder Ari Weinzweig.
Artisan Irish Cheeses
Handmade and carefully crafted, these cheeses truly reflect how Irish cheesemakers upped the Hibernian cheese game. Coolea, a Gouda-like cow's milk cheese, is firm, slightly sweet, and butterscotch-like.
Durrus is a washed-rind cow's milk option that Hartwig calls his favorite Irish cheese. "A slice of Durrus on some buttered brown bread and a pint of Guinness is a good way to go!" he says.
Gubbeen is a cow's milk cheese with floral, nutty, mushroomy, and sometimes powerful flavors. Shepherd's Store is a semi-firm sheep's milk Tomme that's similar to Spanish Manchego or an aged Italian pecorino.
A Popular Crossover Cheese
Similar to cheddar but with notes of parmesan, Kerrygold Dubliner is a hard cow's milk cheese that Byrd says is one of her top sellers.
Pairings
Beer
For cheddars, "the bright acidity provides a great contrast with the sweeter malty notes of darker beers," says Tessie Ives-Wilson, an American Cheese Society-certified cheese professional and event planner at Zingerman's Deli.
"Guinness is a great pairing," she says. "However, there are a number of stouts and porters from local brewers that pair up great." Examples include Arbor Brewing Co.'s Faricy's Dry Stout and Great Lakes Brewing Co.'s Edmund Fitzgerald Porter.
Holiday Market's wine director, Dean Rondy, calls Harp Lager a good match for milder cheddars and suggests pairing Smithwick's Irish Red Ale with Cahill's Irish Porter Cheddar for a "darker, smokier characteristic."
Ciders
"Look for a dry, crisp, and light cider and pair it up with a creamy cheddar, a wedge of Coolea, or a decadent slice of oozy Gubbeen," Ives-Wilson advises. "Vander Mill Brut Zero is a Michigan-made option without any added sugar and a nice, light bubble to cut through the richness of the cheeses."
Whiskey
"Irish cheeses all pair up great with a good whiskey," Ives-Wilson says. "If you have a cheese with a little more sweetness, look for a whiskey like the Connemara Peated Irish Single Malt (or grab your favorite Islay malt from Scotland). More savory cheeses pair well with the sweeter malt expressions of Jameson and Redbreast. For a Michigan twist, grab a bottle of Detroit City Distillery's Homegrown Rye or Arbor Distilling Co.'s Fox River Michigan Whiskey."
Wine
For cheddars, "focus on something like Shiraz that's very fruit-forward and has a lot of weight to it or a fruit-forward, full-bodied California Zinfandel," suggests Rondy, a certified sommelier.
For Irish blues, try "Sauternes, a sweet Riesling, or any kind of very sweet dessert-ish wine, including late-harvest ice wine. The sweetness counteracts the tanginess of the cheeses," he says. Pair a Gouda- style Irish cheese, he adds, with "an off-dry Riesling or a Vouvray with just a touch of sweetness."
Where to Buy Irish Cheese
---
This story is part of the March 2023 issue of Hour Detroit. Read more in our Digital Edition.