No one knows Henry the Hatter like Corey Turner. The hat company that has weathered the ebbs and flows of Detroit's retail market since 1893, opened its doors to Turner for a feature in his final project as a student at The School of Visual Arts in New York City. After relocating back to his native Detroit, Turner's interest in Henry the Hatter persisted, inspiring an ongoing photography series on the iconic brand and men's hat shops around the country. Here, he shares his journey.
On getting his start in photography
"My start in photography began in 2010. I remember seeing a large billboard on I-75 of Donyale Luna, one of Richard Avedon's African-American models, and I was really intrigued by that. At that time, I didn't really know who Avedon was. After visiting his exhibit at the D.I.A., I made up my mind that it was something that I would pursue. I thought, 'I can do this,' and committed to it and had fantastic mentors along the way. One thing led to another, and I ended up in New York."
On a special project
"The Henry the Hatter project, was one of my final projects when I was an undergrad. I was so homesick that I was flying back and forth from New York to Detroit and thinking about what kind of project I would want to work on. I figured I'd do something on men's hats because you don't really see books on men's hats or hatters. You see a lot of couture books whether it's the Vogue books or the Christian Dior books, the milliners, things like that, but not too much about haberdasheries or about men's hats. So, I went to Henry the Hatter. I shot there and at a couple places in New York, and that was my final project. When my daughter was born, I came back to Detroit and I've been here ever since."
On the birth of a series
"Last year, I secured a fellowship with "Facing Change: Document Detroit." It gave me the green light to shoot as much as I wanted. There's no way that we could've predicted that Henry the Hatter was going to close its store on Broadway — that story just kind of fell into my lap. I said, 'I don't think anyone could shoot this quite the way I could. That's my story.' I spent the whole summer shooting and It was an awesome experience. I knew that no one would be able to shoot at the Broadway store anymore, so it was really important to capture as much as I could."
On history at Henry the Hatter
"If you didn't know anything about Detroit, you could learn so much about who's who and about the history of the city within those four walls. Just hearing the multi-generational stories of sons, fathers, grandfathers, great-grandfathers; stories of people coming in for their first hats. People like Jack Dempsey, mayors, and presidents wore hats from that store. I came across so many people, it was unbelievable. There were people who could tell you about what Detroit was like — not so much what it's becoming now, but what it was like to go through the '50s and the '60s. How things were in the '70s. Dealing with the economy going up and down in the '80s during the period of Reaganomics. What it was like after Hudson's closed and how there was no one on that Broadway block but Henry the Hatter and a couple of the mainstays that had been there since the '20s and '30s.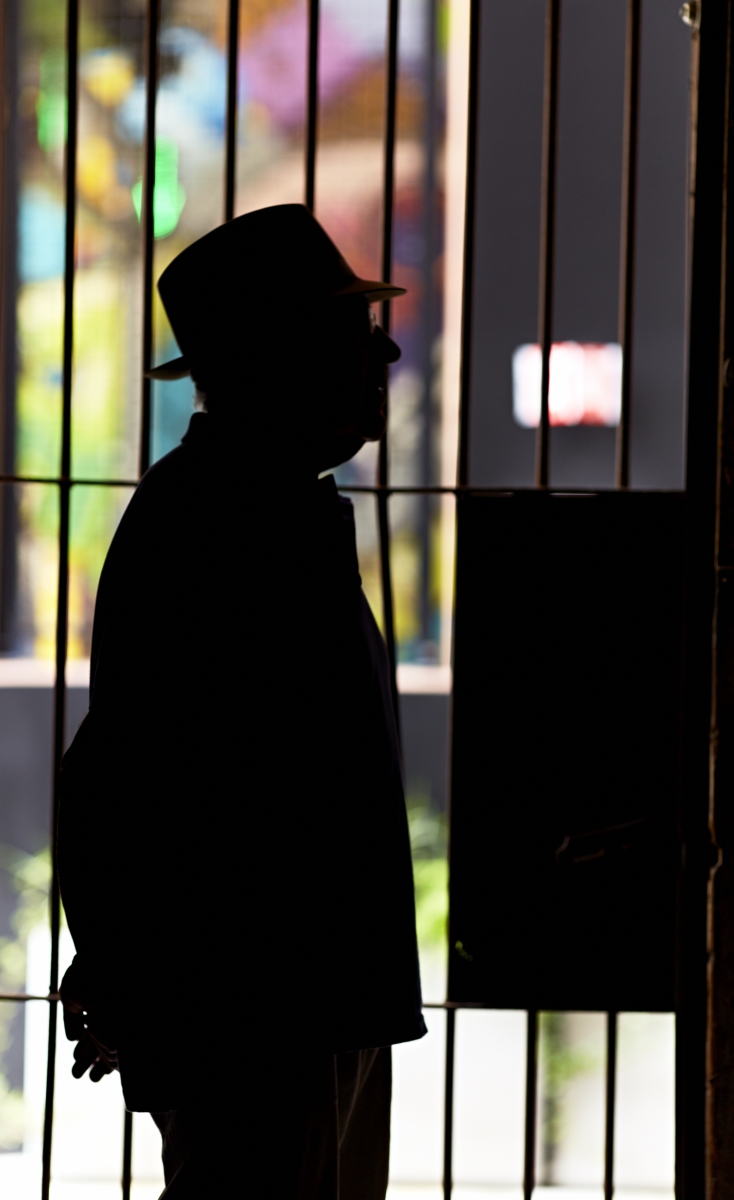 "I was able to go up to the second floor where they used to have a hat-cleaning factory. What was so unique about this place was that it had been defunct since, I want to say, 1985 and they left everything as it was. You could see the calendars, the price sheets, the letters, and everything looked so preserved even though it was all covered in dust. On the third and fourth floors, I'd see hats from the '40s and '50s that were still boxed up. I'd see receipts and tools that they used to use when hats were custom-made. These different products told a story of an era that's behind us now. That generation took so much pride in their appearance and the interaction that you got at a store like that, reminds you why it's so important to support small businesses."
On gentrification
"The day the news broke about Henry the Hatter closing, I was blindsided like everyone else. The conversation of gentrification was inevitable. When you think about how long they've been in that location and in the manner in which they were pushed out, it's like a casualty of war. The same thing that's happening in Chicago, Brooklyn, or Harlem, is happening to Detroit. In a way, it's good to see what's happening for the city, but at what cost? When it comes to pushing out some of these businesses, there really needs to be some kind of protection in place. It just didn't feel right. This place was standing when other businesses were closing their doors and going to the suburbs. They dug their heels in and weathered the storm — there's no reward for loyalty? That was my biggest gripe. This place has been around since the 1800s — it's a Detroit institution. People come from all over the globe to visit Henry the Hatter. But I'm glad the doors didn't shut permanently. They were able to find another space. They're just one of many that have been pushed out because of the increasing rent. It's sad, but it happens."
On the new space
"I spent a lot of the time when they were moving into the Eastern Market location and when they first opened, and I visit regularly. It's actually better than the Broadway location. It's bigger and going in there is like going to a museum. You see a lot of the historical tools and artifacts that they used in the past to maintain hats. There are photos, invitations to the grand-opening of the Broadway location, some of the old advertisements that were used — a lot of things from the old hat-cleaning factory. It's not just a place to go to buy a hat. It's a place to go for a person who's coming to visit the city. And there's a lot that the owner hasn't even put in the new store. You'll definitely get an eye-full."
On what's next
"I'm embarking on a project on hatters across the country. Just going from city to city and documenting the culture and the various styles and what they're like in that particular city. Detroit will be the place I started — I figure, before I cover anyone else, I got to cover my own backyard! It's a long-term project that I've been wanting to do for a long time, but this jump-started everything. Either Chicago or Allentown, PA will be next — Allentown has one of the largest hat manufacturers in the country."
---
For more information on Corey Lamont, visit coreylamont.com. 
Facebook Comments