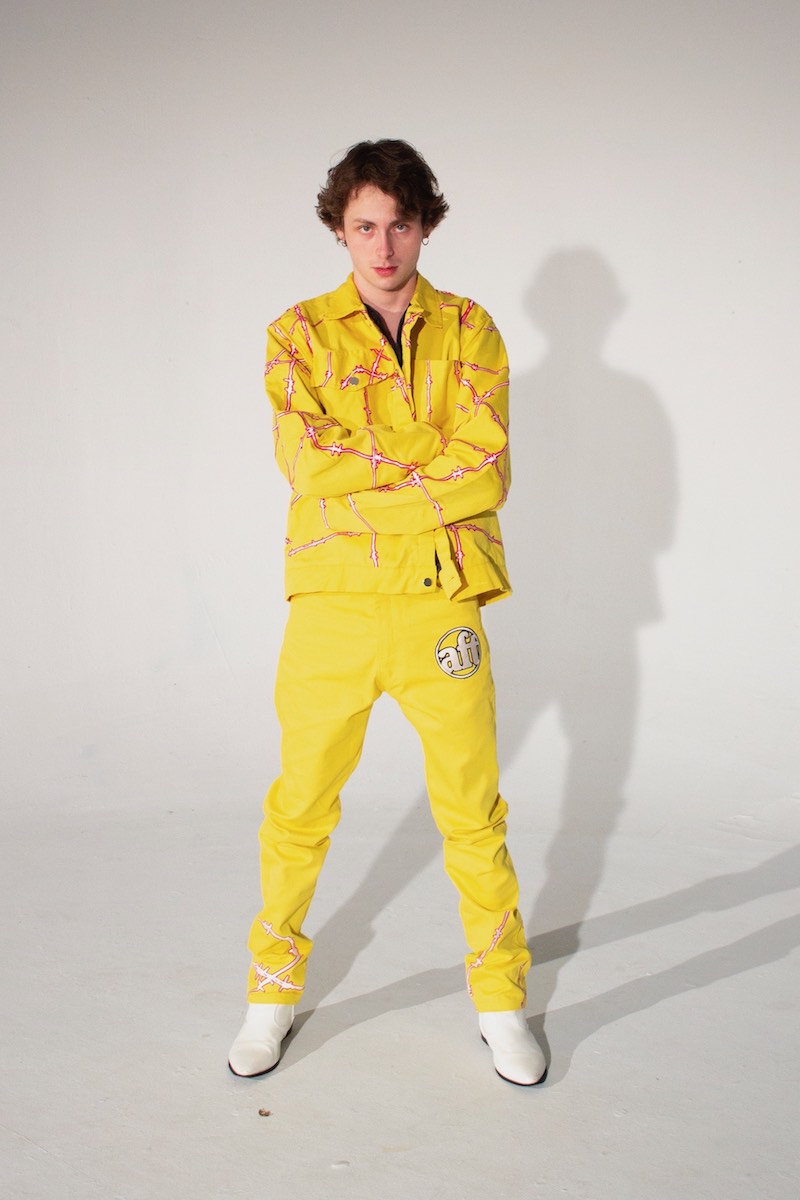 A new style experience is coming to Detroit's growing fashion hub. Presented by Raya Sacco — a local stylist, creative director, and founder of the online boutique Raya —, Detroit Fashion Weekend will take place on June 5 and 6 and highlight five up-and-coming independent designers.
A pre-show mixer will be held at 6 p.m. on June 5 at the Metropolitan Museum of Design Detroit, and a fashion show is scheduled at Marble Bar for 6 p.m. on June 6. Detroit-based designer Nabeela Najjar of Seamstress Bee; Lansing-based designer Julian River Van Houzen of Afterfourthirty; Detroit-based designer Evan Sparrow of Intelligent Degenerate; Detroit-based designers PJ Herbert and Sam Pohlen of Dos Jefes Garments; and South Carolina-based designer Keiko Koakutsu of Kei Koakutsu Designs will all show their work.
Other local talent will perform at the fashion show, including rapper and singer Xay Astro and DJ Kawsan. Floral designer and event planning company Mesh Detroit is doing the runway set design. At the pre-show mixer, locals can meet the designers and enjoy drinks from La French Vodka.
"I wanted to bring this fashion show experience to Detroit because I feel like Detroit covers all its bases when it comes to art, music, food, festivals, etc., but I do not feel like Detroit gets the full fashion week experience that I hope to build here in the city," says Sacco, who curates high-end and vintage apparel, accessories, and home décor from independent designers and well-known brands for shopraya.co. She chose designers who she has relationships with and reached out to the local design community on Instagram to find emerging talent for Detroit Fashion Weekend.
Tickets are $75 for the fashion show and drinks will be available to purchase at the venue. Tickets are $10 for the pre-show mixer.
"Detroit Fashion Weekend is different from other fashion shows in the city because we are highlighting a few of the most talented, underground, and independent artists who are making clothes in their apartments and studios and are deeply passionate about what they do," Sacco says. "They are investing in themselves and are building a community around their designs."
To purchase tickets for the Detroit Fashion Show: Pre-Show Mixer, click here. To purchase tickets for the Detroit Fashion Show: Main Show, click here.