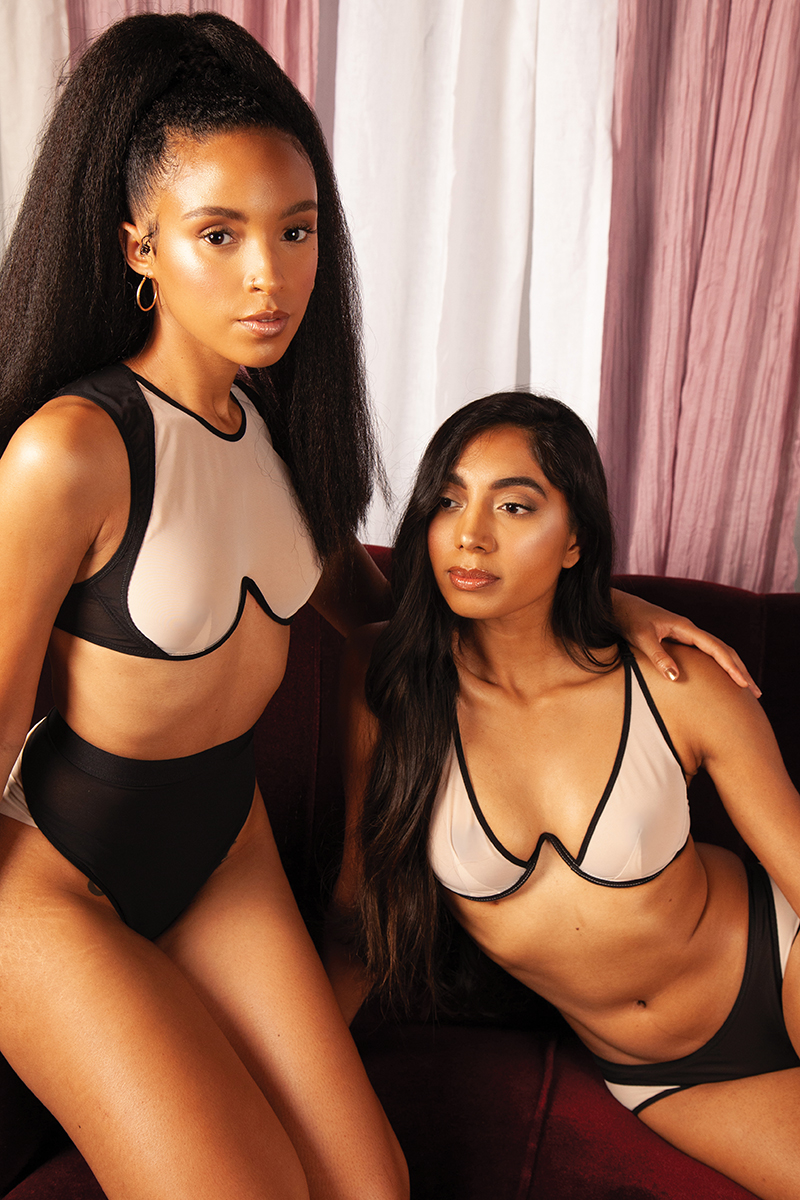 It may sound cliché, but opening a lingerie store came to Carlie Quezada in a dream — literally. After years of working in advertising, the Birmingham native says she simply had a dream one night of owning her own boutique. Why not? Lingerie had always been an interest of hers.
"I personally just really love lingerie that's interestingly designed and made ethically and sustainably," Quezada, 33, says. "That's what kind of led me down this personal path of researching and collecting things from small indie designers."
Supernatural Lingerie began as a temporary shop in Détroit Is the New Black in 2017. Quezada opened her current Birmingham location later that same year. The boutique and online store are for what she calls the "modern, magical woman" — spaces for women to unashamedly embrace their bodies and sexuality, free of judgment and ridicule, and their autonomy to adorn themselves in lingerie for their own personal satisfaction and no one else's.
Quezada sources handmade lingerie, sleepwear, loungewear, and swimwear from independent designers hailing from London, Paris, and New York, including brands Dora Larsen, Paloma Casile, and The Great Eros. Quezada works only with designers committed to original design, waste reduction, and fair wages and humane working conditions for garment workers. The boutique carries sizes 30A to 40G, and sizes extra small to 3X, Quezada says.
Her passion for studying tarot and astrology is also evident in Quezada's company. Supernatural's Color Therapy collection features lacy bralettes, high-cut briefs, and strappy body harnesses in a variety of colors that evoke various moods. The Zodiac collection comprises products lightheartedly based on the characteristics of each sign, from effortless loungewear for the laidback Taurus to sultry and sheer bodysuits for the fiery Leo. 
Supernatural's cool and contemporary product imagery refreshingly depicts parts of the body that women are often discouraged from embracing, from their curves and stretch marks to their body hair and nipples — joining many brands that are disrupting years of unrealistic body images set forth by the lingerie industry.
And on the boutique's Instagram page, Quezada spotlights various women in history in her Fab Friday posts, including civil rights activist Fannie Lou Hamer; singer, actress, and fellow civil rights activist Lena Horne; Marie Laveau, the renowned 19th-century Voodoo priestess of New Orleans; and LGBTQ rights activist Ruth Ellis. 
"I really want to create an environment of welcome and exploration," Quezada says of
Supernatural's physical and digital spaces. "To try something maybe you hadn't considered before, and to [create] a really friendly, safe, and open space."
Supernatural Lingerie, 303 E. Maple Road, Birmingham; 248-792-7433; supernaturallingerie.com.
Facebook Comments