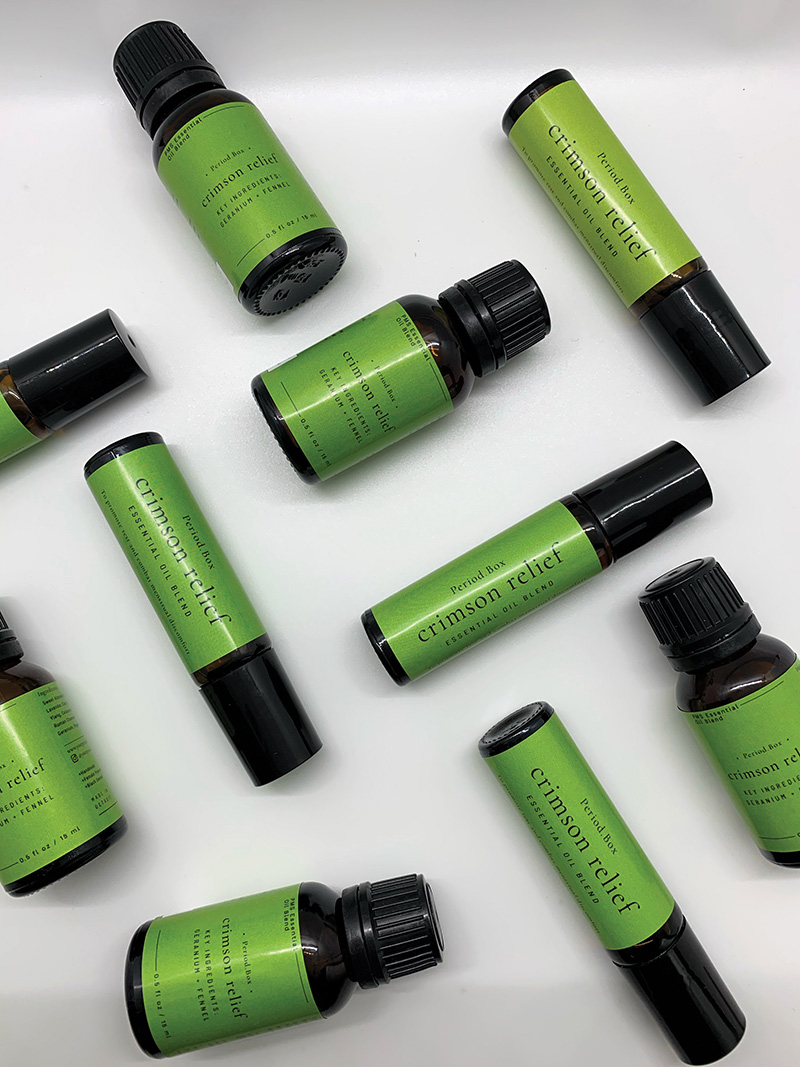 Let's be clear: Periods are normal, even if the topic makes some people squeamish. Native Detroiter Christina Rutherford wants to change both the conversation about — and people's experience of — menstruation and the mental and physical effects of the premenstrual syndrome that often accompanies it.  
Rutherford's brand, Period.Box, is especially focused on relieving PMS cramps and pains. The brand offers roll-ons, bath soaks, salves, and herbal tea made for alleviating pain in the lower abdomen, inner thighs, heels, and back of the neck. All products are made of certified-organic essential oils, including soothing clary sage, Roman chamomile, ylang ylang, and eucalyptus.
Rutherford herself had experienced terrible cramps and was looking for a natural alternative to the heavy painkillers that left her exhausted. As an event host and chapter leader for #HappyPeriod, a national charitable organization that provides menstrual hygiene kits for homeless people, she met many who were looking for alternative forms of pain relief. These experiences motivated Rutherford to launch her brand in 2020.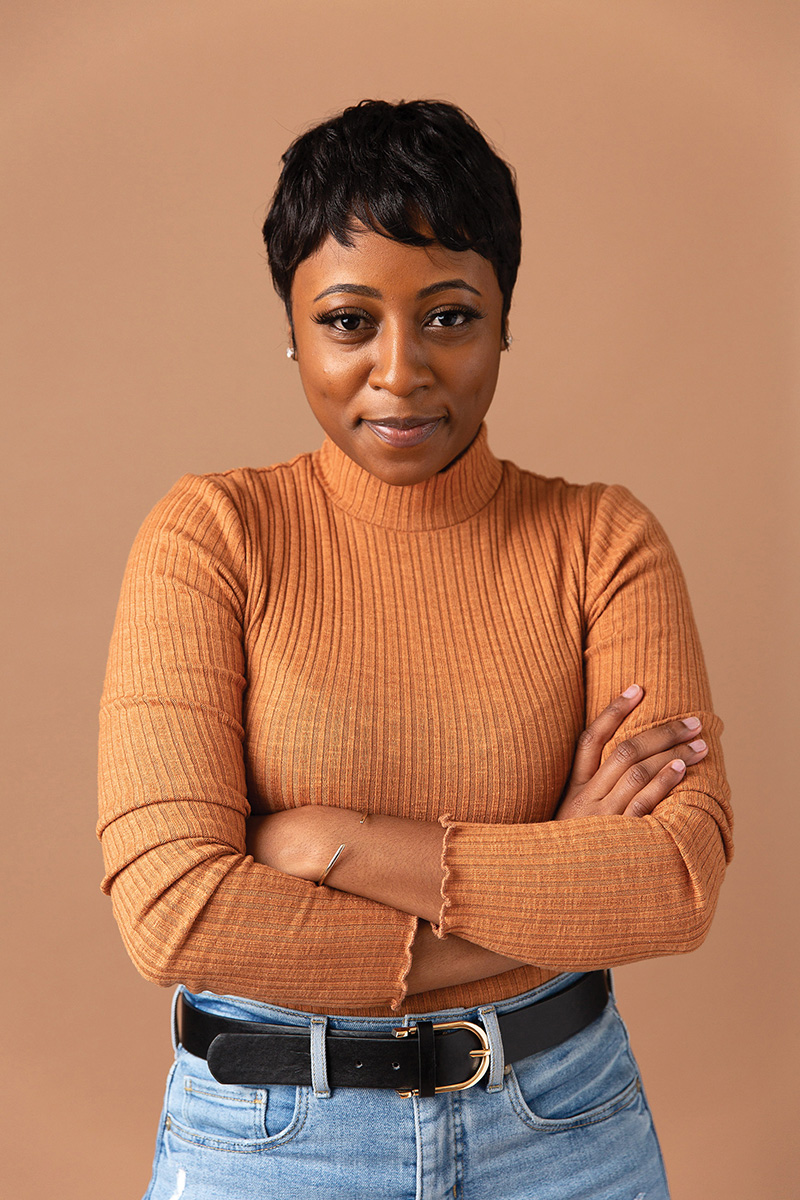 "It was just so amazing being able to connect with other women on a level as deep and as intimate as your reproductive cycle," Rutherford says. "It's a very different type of bond that I wasn't quite familiar with. … I met a lot of women who experienced endometriosis and fibroids and cysts for that matter. And we were having similar pains and I'm like, 'Wow, we have to figure something out.'"
Rutherford crafts the products at home, using skills she learned during her certifications in oil-making, mixing herbs and medicines, and aromatherapy topical relief to make her products. Period.Box's bestseller (and Rutherford's favorite) is the Crimson Relief Roll-On, which includes a blend of sweet almond oil and peppermint. The travel-sized items are ideal for on-the-go relief — because unfortunately, life doesn't pause for the period. 
Rutherford wants her brand to be a vehicle for conversations about menstrual and reproductive health as well as period equity — making sure menstrual products are affordable and accessible for all who have periods. She intends to do that by offering period education in schools and by helping to improve access to menstrual care for those in prisons.
"I'm going to use Period.Box to start that conversation and support in any way that I can, whether it's me as an individual or with offering my products or through fundraising techniques," Rutherford says. "That's how I plan to work in this space." 
Purchase Period.Box products at yourperiodbox.com. 
Facebook Comments