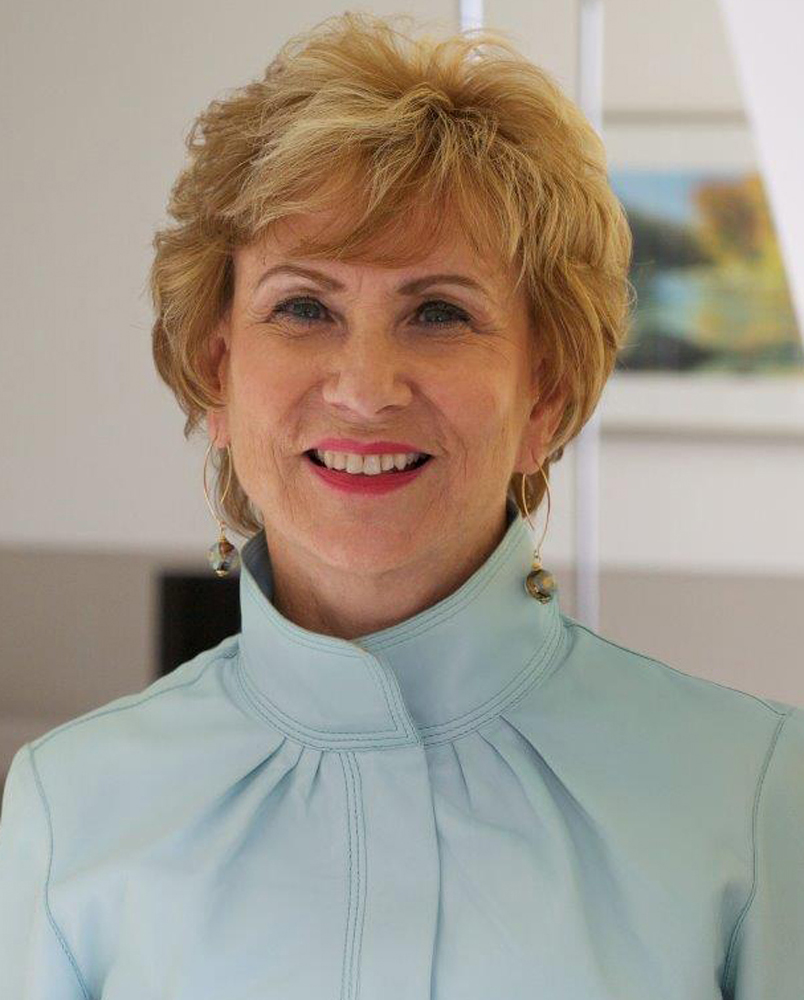 The Autism Alliance of Michigan has nominated Karen Wilson Colina Smithbauer for the Association of Fundraising Professionals' Edmund T. Ahee Jewel Award for Outstanding Volunteer Fundraiser. In addition to establishing her namesake foundation in 2006, which aims to improve the welfare, health, and safety of women and children, Smithbauer has donated millions of dollars to a number of metro Detroit charities including Starfish Family Services, FirstStep, and The Guidance Center. Today, her efforts are focused on launching the Autism Alliance of Michigan's Alliance Working on Abuse Responsive Education program (AWARE) — a first of its kind in the nation.
---
Give Detroit: You were a preschool teacher at Utica Community Schools for a decade before you began working at your grandfather's Romulus-based Central Distributors of Beer. During your 13 years as CEO of the company, you were diagnosed with breast cancer. How has your experience as an educator and cancer survivor shaped your philanthropy?
Karen Wilson: The Karen Colina Wilson Foundation helps children develop in all different respects to their fullest and assists women with health issues. It is extremely important that children receive a proper education, and have their health and welfare needs met, as their upbringing determines what kind of adults they become. At Beaumont Hospital's Trenton Karen Colina Wilson Smithbauer Breast Care Center, I chair a committee that focuses on providing education, awareness and the facilities needed to provide proper treatment. Often, these women are making the health care decisions for their families.
What is your relationship to the Autism Alliance of Michigan?
I proposed funding for AWARE, a program that educates police departments, school and judicial systems, domestic violence shelters, and the general public on the issues that persons with autism face every day. Often times, [autistic individuals] don't want to be touched and are, occasionally, incapable of comprehending what someone might be saying to them. These behaviors may be misinterpreted and can lead to tragedy for this group of people. That's where my involvement starts.
How did you become aware of the need to educate others on issues related to those on the spectrum?
Some recent tragic events involving abuse at schools are the result of a lack of understanding the mental condition. One case involved a special education teacher locking an autistic student in a dark supply closet for 30 minutes as a form of punishment while a teacher from Macomb County verbally and physically assaulted her autistic pupils. Getting involved in the lives of these children at an age where they're developing and learning is crucial to setting the standard for the rest of their lives.
As a philanthropist, why is it important for your efforts to exceed past donating?
I feel that being an active board member to an organization means attending meetings and getting involved with any strategic planning, in addition to contributing financial support.
Do you have any philanthropic endeavors for the future?
I continue to serve on the boards that I'm on and review grants that are submitted to my foundation. We recently renewed FirstStep's art program and worked with Henry Ford on a scholarship program for students to  learn history firsthand by visiting the Henry Ford museum and Greenfield Village.
The Association of Fundraising Professionals Greater Detroit Chapter Philanthropy Day Awards dinner is Nov. 8. What are you most looking forward to?
I've attended this award ceremony a couple of different times, so I'm looking forward to seeing a lot of old friends and just being there and enjoying the moment.
Related: AFP Interview Series: Nominee Tracy Utech
Facebook Comments