Give Detroit – A Charitable Registry
// MISSION
Strengthening the community through quality services to children and families. Orchards Children's Services, founded in 1962, is a leading child services organization in Michigan, serving over 8,000 children and families across the state.
---
// KEY SERVICES PROVIDED
Orchards has facilitated thousands of adoptions since 1986. This year, Orchards completed 96 adoptions.
Family Preservation provides in-home services based on mutual respect and communication, with the goal of keeping the family unit intact.
Orchards provides a temporary haven for children entering the foster care system ensuring they are safe during a traumatic time.
Utilizing our team of experienced mental health professionals, Orchards believes in the right to access mental health treatment and ensures financial barriers do not prevent access to TRU services.
Children between the ages of 16 months – 2 years in Orchards ParentChild+ Program receive services focusing on developing and enhancing interactions through learning and play to promote later school success.
---
// HOW TO HELP
Make a tax deductible gift at orchards.org
Attend the Gerald L. Levin 'Champions for Children' Event
Donate to our Holiday Season of Giving
Support Orchards Promise Scholarship
Support and learn about Orchards initiatives by visiting orchards.org
---
// LEADERSHIP
Michael E. Williams, President & CEO
Shannon Laskey, Chief Operating Officer
LaToya Harvey, Chief Advancement Officer
Troy Kulick, Chief Financial Officer
Michael K. Adkins, Board Chairperson
Drew Besonson, Board Vice Chairperson
---
// DONATE TODAY
Strengthening the community through quality services to children and families. Our thoughtful planning, innovative approaches and committed leadership all speak to an organization that cares.
---
// CONTACT INFORMATION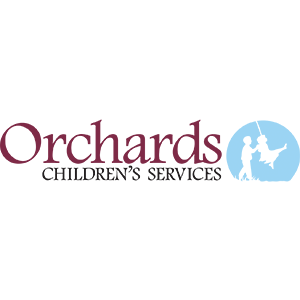 ---
Facebook Comments