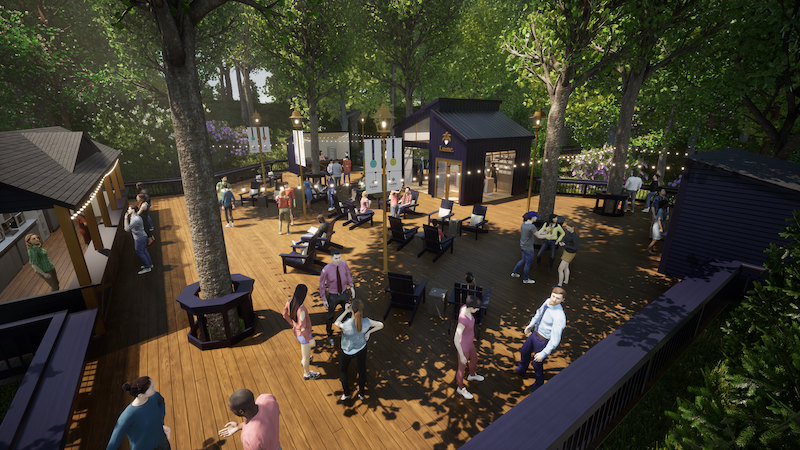 A cannabis lounge is coming to DTE Energy Music Theatre.
Michigan-based Lume is the official cannabis partner of the venue. To kick off the partnership, it will present a wellness event with Citizen Yoga Studio at DTE — the event was originally scheduled for this weekend but has now been postponed to July 31.
Planting more trees in Detroit could lead to more jobs and ecological benefits.
Conservation group American Forests' new report found that Detroit is among the top 20 cities in the U.S. that could benefit the most from increasing its number of trees.
Get a glimpse at Martha Reeves' 80th birthday bash. 
The legendary songstress — and Hour Detroit's July cover star — celebrated her special day with family, friends, and celebrities at a 10-acre estate in Armada last Sunday.
Michigan is becoming a voting rights battleground.
Lawmakers proposed 39 bills targeting elections and making it harder to vote including, limiting the use of drop boxes, imposing stricter ID requirements for voters, and more.
James Craig launches an exploratory committee.
For the first time, the former Detroit police chief described himself as "running" for Michigan governor this week. A formal campaign announcement is expected after Labor Day.
Motown Museum is closed until next summer.
The museum moved up its original September closure date to start its second phase of expansion, which will include a new plaza, a pop-up performance space, and more.
Michigan drivers can now disclose communication impediments with law enforcement.
A new law allows anyone with conditions that could affect communication during an interaction with law enforcement to share that information with the Secretary of State.
Richard Wershe Jr. — aka "White Boy Rick" — is suing the Detroit police and FBI.
The former FBI and Detroit police informant is suing for alleged child abuse. Wershe was released from prison last July after serving more than 30 years of his life sentence.
The Department of Justice will not investigate Michigan nursing homes.
Last summer, the federal department requested data from Gov. Gretchen Whitmer as it examined executive orders for nursing homes.
Here's a look at the Detroit Pistons' plans for a new courtside bar.
The CURE Insurance Courtside Club will be a full-service bar for courtside ticket holders at Little Caesars Arena. It will be the first open-air bar of its kind inside an NBA arena.
---
Want more reads delivered straight to your inbox? Sign up for the Hour Daily newsletter today. 
Facebook Comments