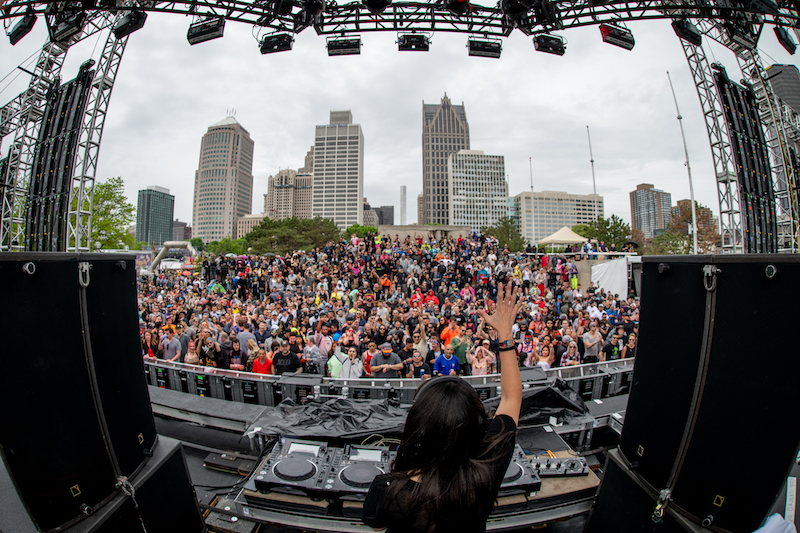 Movement festival is coming back in 2022.
After a two-year, pandemic-induced hiatus, the electronic music festival will take place Memorial Day weekend at Hart Plaza.
The team behind Lobster Food Truck debuts its first brick-and-mortar eatery.
The Lobster Pitstop is a carryout storefront in Dearborn that serves lobster rolls, lobster mac 'n' cheese, and more. The food truck has become a local favorite since opening in 2018.
Friends and colleagues react to death of veteran Detroit radio DJ John O'Leary.
O'Leary, whose career spanned four decades, was discovered dead at his home in Highland Park on Sunday.
Pistons' Isaiah Stewart gets into altercation with LeBron James.
The incident happened early in the second half of last Sunday's game when Stewart was hit in the face by James, resulting in a bloody eye. Both were ejected from the game.
Detroit Grand Prix's move to downtown is expected to generate $77 million in spending.
The event returns in June 2023 for three days of racing and other activities. This figure is a 20 percent increase from the Grand Prix's former Belle Isle venue.
Michigan's famous Christmas Tree Ship sank more than a century ago this week.
On Nov. 23, 1912, the schooner was bound for Chicago when the ship and its passengers met its fate to a storm. Christmas trees washed up on the shores of Lake Michigan for years after.
---
Want more reads delivered straight to your inbox? Sign up for the Hour Daily newsletter today. 
Facebook Comments