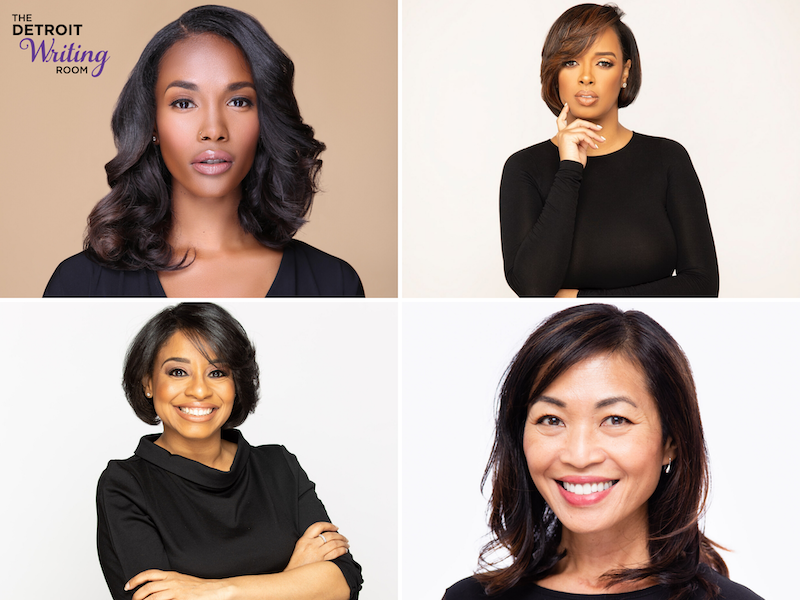 Love learning about beauty and female entrepreneurship? The Detroit Writing Room has you covered with its upcoming virtual panel, Rewriting the Beauty Standard, which will feature four metro Detroit women whose businesses are transforming the beauty industry.
Taking place from 7 p.m. to 8:30 p.m. on Aug. 27, Melissa Butler, founder of nationally renowned beauty brand The Lip Bar and co-founder of nonprofit The Black Pact, will moderate a conversation and Q&A with panelists Jessica Hayes-Stallings, founder of Skinphorea Facial Bar & Acne Clinic; Dana White, founder of Paralee Boyd Salon; and Anna Warner-Mayes, founder of lipstick brand The Lipstick Journey and author of the recently released book My Lipstick Journey Through Cancer.
This panel is a part of The Detroit Writing Room's ongoing Speaker Series that began in January. Stephanie Steinberg, founder of the event and co-working space for writers and entrepreneurs, says the goal of the series is for attendees to meet and learn from various experts from around the city. The panels have gone virtual due to COVID-19, and they've featured local influencers, automotive journalists, podcasters, and children's book authors and illustrators.
"I think as a woman you always hear about best beauty practices and the latest and greatest products, and you don't always think of those products being made here in Detroit," Steinberg says of the upcoming panel. "It's a cool opportunity to share their stories and how they launched their businesses and products right here from metro Detroit, which is not well known for being a beauty industry hub."
Warner-Mayes, who created The Lipstick Journey to fulfill her dream of starting a lipstick company and give back to cancer organizations following her cancer diagnosis in 2008, is looking forward to hearing how her fellow panelists and moderator have started their businesses and pivoted during the pandemic. She hopes those who tune in are motivated to tap into their own entrepreneurial pursuits.
"I love hearing from other entrepreneurs and listening to how people started their business," Warner-Mayes says. "I hope [attendees] walk away inspired — either through my book or through what I talk about, and what the other women speak about — to take the next steps wherever they are in their path."
Visit eventbrite.com to register for Rewriting the Beauty Standard. Tickets are $20 for virtual admission. For $35, attendees will also receive a signed copy of Warner-Mayes' book.
For more information, visit detroitwritingroom.com.
Facebook Comments