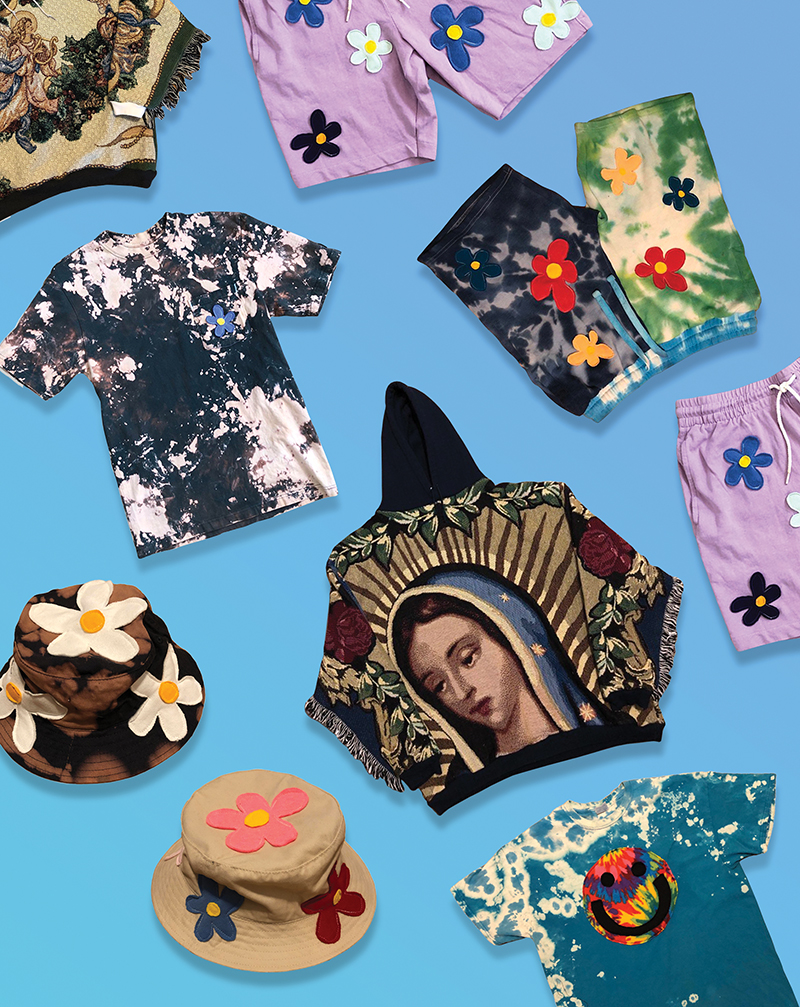 If you're tired of your usual hoodies and sweats, look to Detroit-based clothing brand Dos Jefes Garments for new comfy gear that is both fun and environmentally friendly.
Since starting the brand more than two years ago, co-owners P.J. Herbert and Samantha Pohlen have designed one-of-a-kind hoodies and sweatpants from more than 800 pounds of repurposed backpacks, throw blankets, sleeping bags, and other thrifted finds. Herbert and Pohlen deconstruct, sew, and source everything themselves. The brand name translates from Spanish to "two bosses" and pays homage to Herbert's grandfather, who is his inspiration. "We make stuff that makes us happy," Pohlen says.
Their past designs include Winnie the Pooh throw blanket hoodies, cow print crewnecks and sweatpants, and tie-dyed apparel featuring flowers and smiley faces. For the warmer months, expect to see remixed shorts, T-shirts, and hats.
New items are released on the brand's website, dosjefesgarments.com, every Sunday, with most of it selling out the next day. Since March, Dos Jefes has donated 20% of its sales to Forgotten Harvest and plans to continue supporting local charities.
Facebook Comments