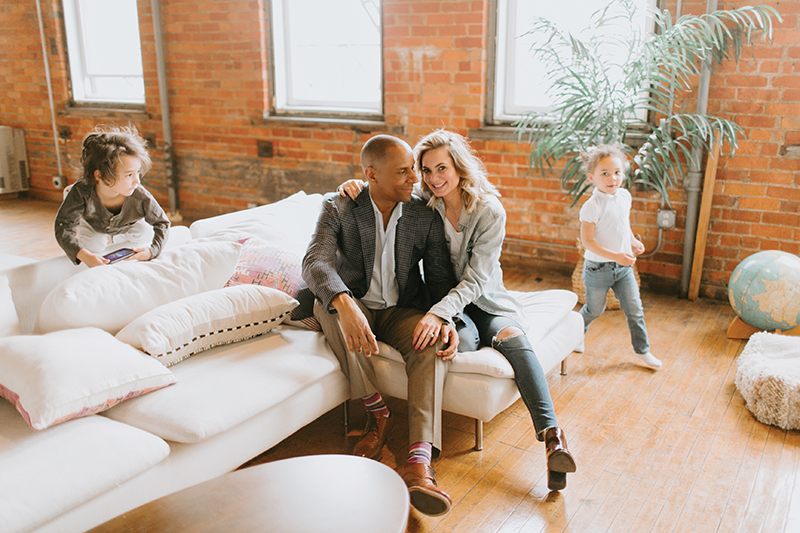 Most everyone agrees that being pregnant and giving birth call for major props. But the question of whether women should get actual gifts to "reward" the experience is more polarizing. Bridjet and Barton Morris, who live in Birmingham with their son, Roman, 5, and daughter, Isabella, 2, sound off on what push presents mean to them.
Bridjet Morris
"I always knew I wanted to be a mom. I loved being pregnant. I was healthy, I worked out the whole time, and I surrounded myself with really supportive women. When my belly came, I loved to show it off — I was doing photo shoots every chance I had. 
I remember hearing about push presents forever ago, and people would be like, "Oh my god, just because you have a baby you expect something?" For me, it wasn't an expectation, although I know that my husband, Barton, knows my love languages, and one of them is gifts. So, it's no surprise that he'd want to do something like that for me.
A few months after my son was born, Bart and I were at dinner, and he had a beautiful Chanel box with a bow on it delivered to the table. I'd never received a box like that, and part of the fun was unwrapping it. Inside was a red Chanel purse. (The fact that he picked his favorite color makes me love it more.)
I was grateful that he wanted to honor me for doing something so important and life-changing for us. Then, a month or two after Isabella was born, I walked in the door and there was a red box sitting on the table. Bart was beaming when I opened it. Inside was a gorgeous rose-gold Cartier bracelet. He excitedly put it on me, and I've only taken it off a couple times since. Now that I have one bracelet, he's like, "Those look really great when they're a pair." I'm not in a hurry to be pregnant again, so hopefully I don't have to have another baby to get one.
My husband and I are very open with each other. He tells me how much he loves me and how appreciative he is of me. He always says, "You're the mother of my children and I want you to have the best that I can get you." I think nice gifts are a reflection of our relationship. All my friends say he should give their husbands some tips.
With push presents, I think guys are thinking, "This is something I need to be doing." But a push present can be as simple as planting a tree. You just brought life into the world — nothing else can compare. If you get a new house or fly on a private jet to the Bahamas, good for you, girl. There's a genuine gratitude that comes with all the gifts I get, big and small. Whether it's a love note or a Chanel bag, it all comes from a huge place of love in my husband's heart that he has for me and our family."
Barton Morris
"I definitely didn't know what push presents were before Bridjet got pregnant. But after I watched her give birth, I recognized presents were in order. At some point, she'd impressed upon me the value of nice bags.
Even though birth was easier the second time around, I wanted to reward Bridjet for the sacrifices she'd made. I knew the bracelet was a special gift and I wanted her to have one.
If there's an opportunity to do something to make my wife happy,
I take advantage of that at any given moment. There's nothing that needs reward more than birthing my children. Look what that represents: things that make us happier than anything in the world."