No matter where Big Sean's career has taken him, he's never stopped showing his love and support for his hometown. The 32-year-old rapper, singer, and songwriter — born Sean Anderson — released his highly anticipated fifth studio album, Detroit 2, early last September. The 21-track album sequels his 2012 mixtape, Detroit. On it, he reflects on the highs and lows of his life and career and shows love to the people in his corner and those who came before him. 
Detroit 2 is a return to Big Sean's roots and to his commitment to giving back to a city that has done so much for him. The rapper packs the album with features from other well-known Detroit musicians, including Eminem, Royce da 5'9," Dwele, Sada Baby, Tee Grizzley, and Kash Doll. And in two-minute interludes, Stevie Wonder, Erykah Badu, and Dave Chapelle each pay tribute by sharing their own experiences in the city.
"The reason I called it Detroit 2 is because as I was returning to that passion and that hunger, it started to really remind me of when I made my Detroit mixtape," Big Sean said in an email interview with Hour Detroit. "I got a little more wisdom and a little bit more experience. … I wanted it to feel like I was bringing a festival to Detroit with all the features and the stories, because I feel like it's a city that deserves it. … I'm a son of the city, so I had to represent." 
Big Sean also opens up about his mental and physical health. In "Lucky Me," he acknowledges the pressure he's felt from being under public scrutiny and reveals he was diagnosed with a heart condition at age 19. In "Deep Reverence," which features the late rapper and activist Nipsey Hussle, he explores anxiety and depression and touches on losing a baby to miscarriage. 
While the pandemic pushed back Detroit 2's planned release on 313 Day (Detroit's unofficial holiday every March 13), Big Sean says the later release allowed him to regroup and refocus. 
"It was an adjustment period. But it also gave me time to really reflect on, 'OK, when I look back at this moment in time when I'm an old man — and I remember this time, this pandemic, and the year 2020 — that I do all I can do in this moment in time where racial injustice was coming to a visible height and people were in need of motivation and inspiration," he says.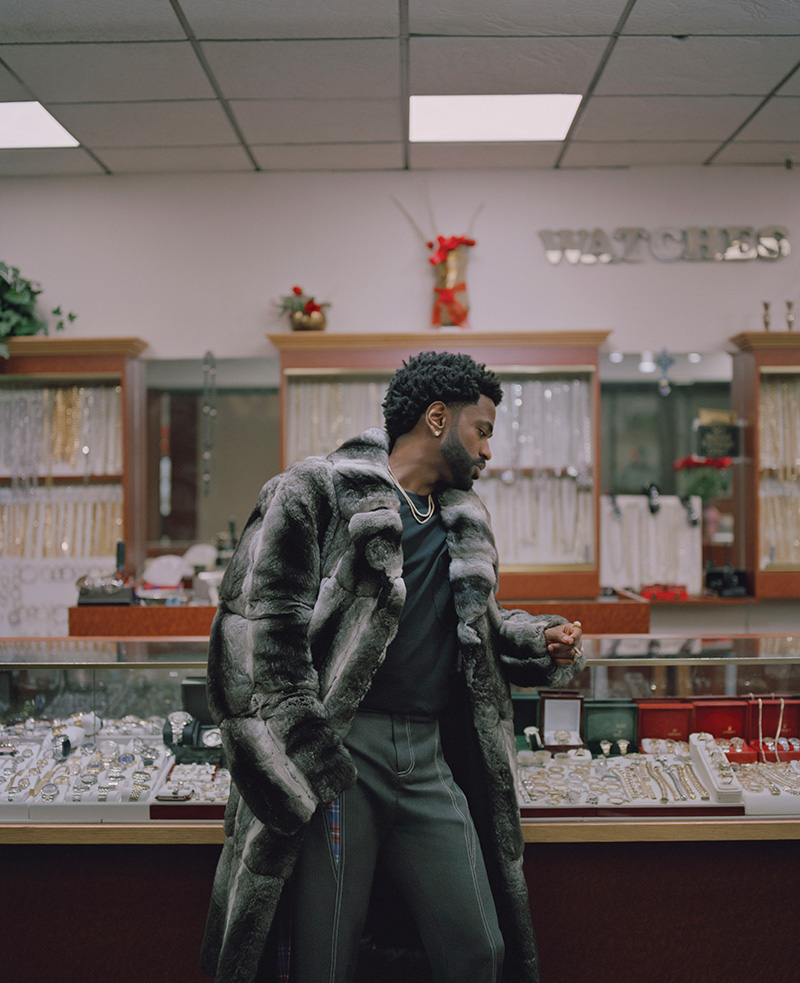 His album wasn't his only outlet for that passion in 2020; he came through for Detroit and beyond with COVID-19 relief efforts as well. 
The Sean Anderson Foundation, a nonprofit he runs with his mother, Myra Anderson, that provides educational programming for youth in underserved communities, partnered with Eminem and Rihanna's foundations to donate more than $4 million last May that helped organizations in Detroit and Flint with food and water access, rental assistance, bail relief, and more. In April, Big Sean teamed up with rapper Ludacris and former NFL running back Jerome Bettis to host a virtual fundraiser benefiting the Boys & Girls Clubs of Southeastern Michigan, which faced a $2 million funding gap due to the pandemic. In October, the foundation donated $10,000 to Wayne State University's Helping Individuals Go Higher
(HIGH) Program.
Big Sean also performed during Detroit's virtual Everybody VS COVID-19 Unity Festival in May and delivered a surprise video to graduates of his alma mater, Cass Technical High School, during their June virtual commencement. And he isn't planning to slow down in 2021; he says he hopes to release new musical projects this year.  
Despite a busy 2020, Big Sean says he's thankful for the peace he's found by spending more time with his mom and reconnecting with himself. 
"It has been an intense year, but I like to look at it as: We're in a cocoon, and soon we're going to break out of it and be a butterfly," he says. "It feels like the whole world is going through this at the same time, and even though we may have different perspectives, it's still a unification with all of us in this." 
Facebook Comments