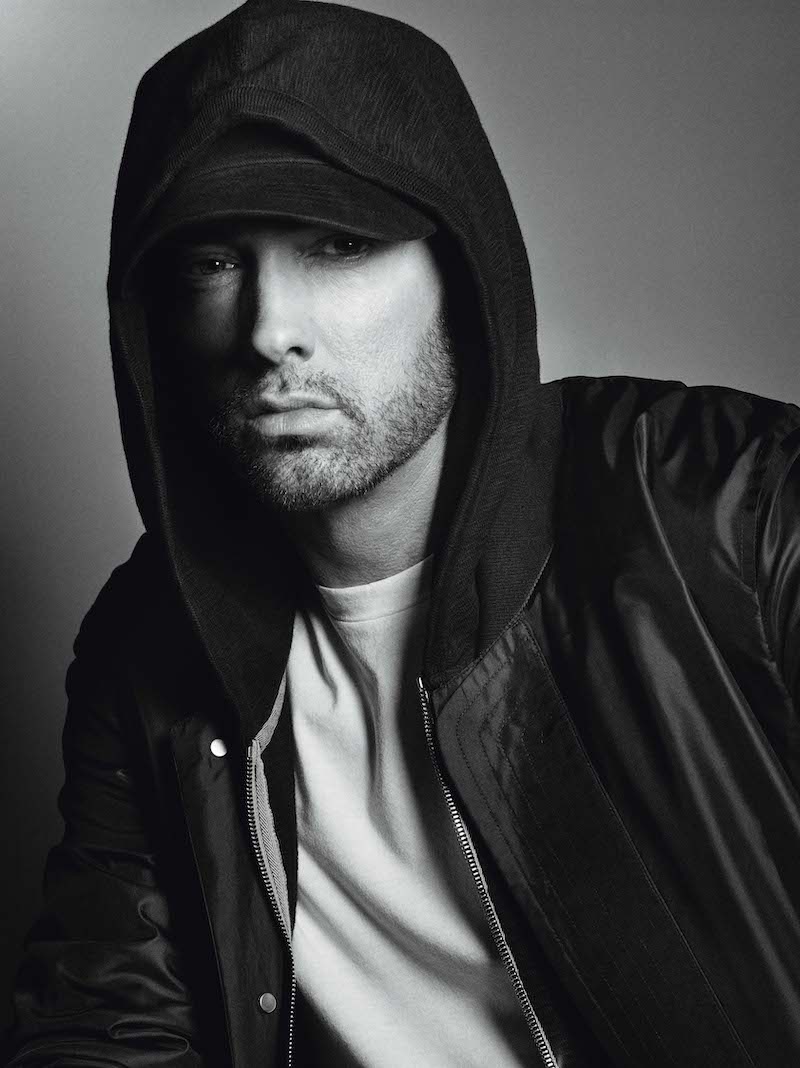 Eminem joins fellow Detroit music legends Alice Cooper, Aretha Franklin, Bob Seger, The Supremes, and many more as the latest Motor City artist to be inducted into the Rock & Roll Hall of Fame. Artists are required to have released their first record 25 years prior to induction, which makes 2022 Eminem's first year of eligibility.
A 15-time Grammy Award winner, Eminem is the first artist to have 10 consecutive No. 1 albums debut on the Billboard 200. Meanwhile, on the Billboard Hot 100 chart, the rapper has 22 top 10 hits and 5 No. 1 hits, including "Lose Yourself," "Not Afraid," and "Love the Way You Lie," featuring Rihanna. "Art that stands the test of time often makes people uncomfortable and questions the status quo, and no one shakes people to their core quite like Eminem," reads a press release from the Rock & Roll Hall of Fame.
Eminem is recognized in the Hall of Fame's Performer Category. The Other 2022 inductees are Dolly Parton, Lionel Richie, Pat Benatar and Neil Giraldo, Duran Duran, Eurythmics, and Carly Simon. Meanwhile, the Musical Excellence Award goes to Judas Priest and Jimmy Jam & Terry Lewis; the Early Influence Award to Harry Belafonte and Elizabeth Cotten; and Ahmet Ertegun Award to Allen Grubman, Jimmy Iovine, and Sylvia Robinson.
"This diverse group of inductees each had a profound impact on the sound of youth culture and helped change the course of rock & roll," said John Sykes, chairman of the Rock & Roll Hall of Fame, in a press release. "Their music moved generations and influenced so many artists that followed."
According to the Rock & Roll Hall of Fame, nominees — which included Detroit rock band MC5 this year — are reviewed by an international group of more than 1,000 artists, historians, and members of the industry. Musical influence, depth of career, and innovation are among the factors the voting body considers.
The 37th Annual Rock & Roll Hall of Fame Induction Ceremony will take place on Nov. 5 at Microsoft Theater in Los Angeles, California. The event will air on a later date on HBO and be available for streaming on HBO Max. A radio broadcast will also be available via SiriusXM's Rock & Roll Hall of Fame and Volume channels.
Visit rockhall.com for more information.