Marvin Gaye's What's Going On is considered one of the most groundbreaking albums in music history. The record's title track peaked at No. 2 on the Billboard charts when it was released in 1971, What's Going On was inducted into the Grammy's Hall of Fame in 1998, and last year, it made Rolling Stone's top spot on its list of 500 Greatest Albums of All Time. Now, with the album's 50th anniversary taking place this Friday, the Motown Museum in Detroit is honoring the record and Gaye's legacy with a lineup of special happenings.
"Marvin Gaye's What's Going On album holds as much cultural relevance today as it did 50 years ago," says Robin Terry, CEO and chairman of the Motown Museum, in a press release. "As the birthplace of Motown, Motown Museum is celebrating and honoring this timeless record and Marvin's lasting legacy in an authentic way with a slate of new and ongoing events. These moments will inspire reflection from fans here in Detroit, as well as Motown fans around the world who want to join us in commemorating this special anniversary for months to come."
At 8 a.m. on May 21, the Motown Museum will drop the first pieces from its official collection of What's Going On merch. Guests can purchase a branded beanie inspired by Gaye's iconic cap and a commemorative What's Going On lapel pin as well as place a pre-order for a commemorative T-shirt. Items will be available for purchase at this link, and additional pieces will be added to the collection throughout the year.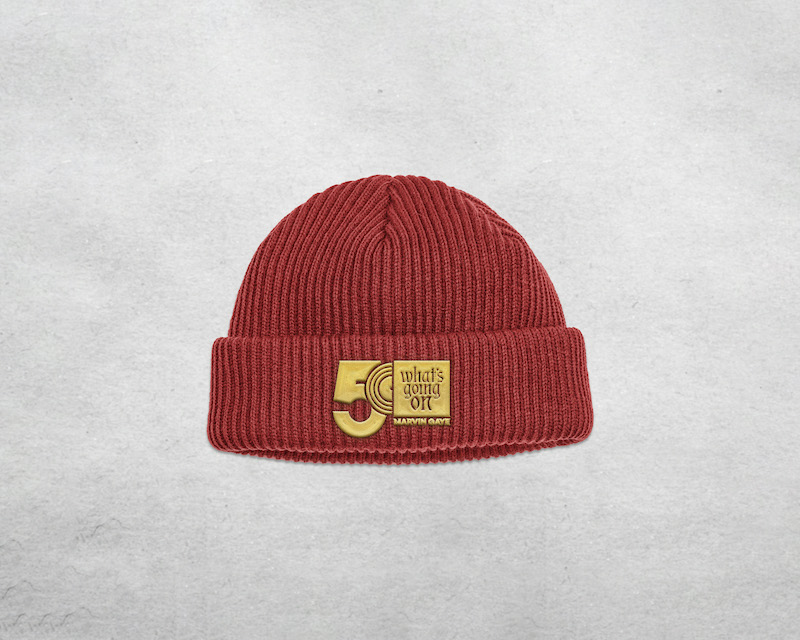 Then from 11 a.m. to 5 p.m. on May 21, the Motown Museum will be offering VIP Marvin Gaye tours. The 90-minute, limited-capacity tours will feature special guest appearances from Motown alumni and give fans a glimpse into the space where Gaye made history 50 years ago. "We will share stories about Marvin's vision and impact, as well as details about how this album came to be in a way that has never been done," says Terry. Tickets for the tour are $50 each and can be purchased here. Each ticket includes a gift from the merch collection.
The celebration goes beyond this week. An official street dedication ceremony will take place on June 19 to rename the intersection of West Outer Drive and Monica Street will be named "Marvin Gaye Drive." The ceremony, which takes place during the Juneteenth Jubilee Stroll event, will feature appearances by dignitaries and remarks about Gaye's life.
Councilman Roy McCalister of Detroit's Second District spearheaded the initiative to rename the intersection. "West Outer Drive was where Marvin Gaye resided and conceived What's Going On, which is widely considered the greatest album ever made," he says in a press release. "It should be a huge point of pride for all Detroiters to consider that Marvin Gaye created this profound piece of art, and musical history here in our great city of Detroit."
For more information, visit motownmuseum.org.
Facebook Comments