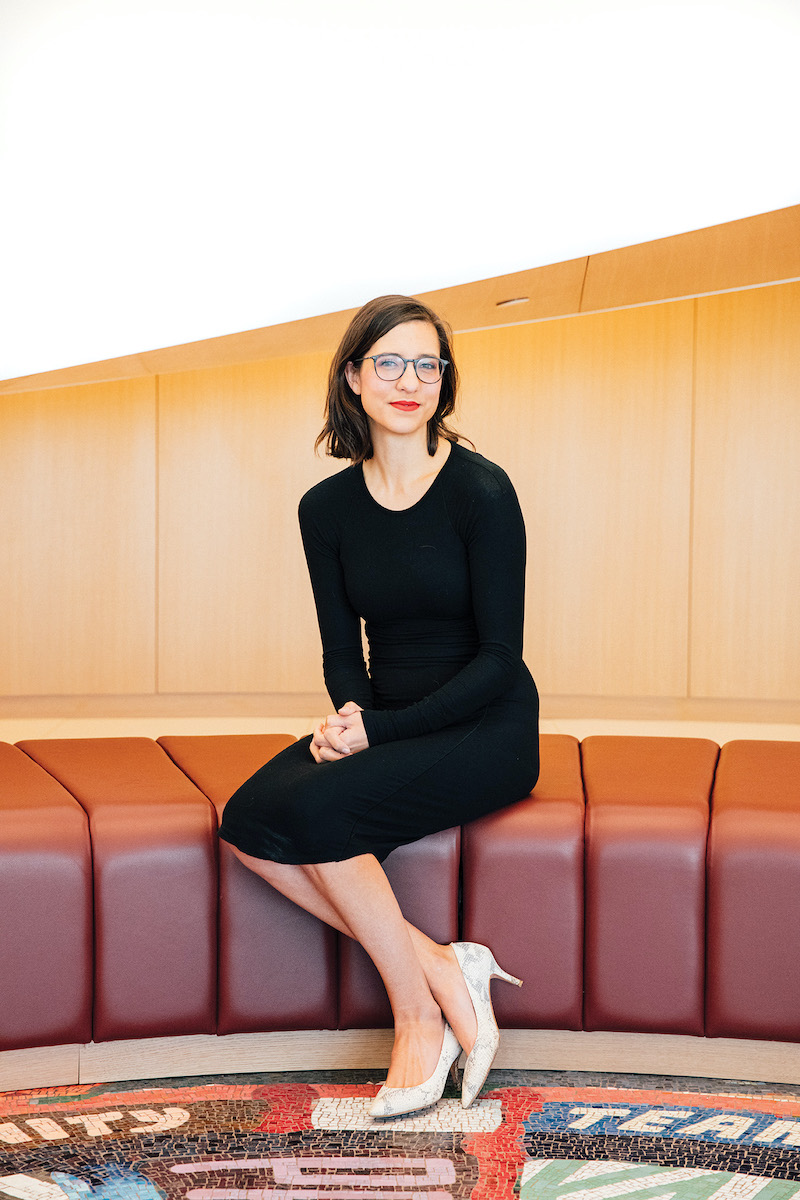 The importance of her work became particularly, emotionally clear one afternoon in March 2018 when Laura Grannemann sat in Pearlie Mack's tiny living room with Pearlie, her children, and a passel of boisterous grandchildren to watch a four-minute video featuring Pearlie that Quicken Loans Community Fund — now called Rocket Community Fund (RCF) — created to promote its Make It Home program. Mack had lived in the house for five years and faithfully paid her rent only to discover her landlord was in foreclosure for failing to pay property taxes and she'd soon have to move. To the rescue came Grannemann's team along with the nonprofit United Community Housing Coalition to pull the house out of the foreclosure auction and let Mack buy it for a mere $3,500.
"It felt like just an incredible, empowering moment with a lot of agency for her to be able to take care of her family and her grandkids. And you could see this idea of intergenerational wealth literally playing out before you," says Grannemann, 29, who as RCF vice president of strategic investments manages that and myriad other philanthropic programs. "You really see it when it becomes personal for each individual family."
It is likely Grannemann, who oversees the day-to-day decisions related to the Gilbert Family Foundation (GFF) and RCF's joint $500 million pledge to the city of Detroit, will have endless opportunities for moments like that. The East Lansing native arrived at what is now Rocket Companies as a summer intern at age 22 and parlayed that into a job that eventually led her to persuade CEO Dan Gilbert in 2015 to organize his heretofore peripatetic philanthropic efforts for maximum impact as what's now the RCF as well as a separate GFF. RCF focuses primarily on housing and employment-related issues, whereas the family's fund takes on a wider range of philanthropic interests of personal importance.
"I've long prided myself on being able to find exceptional talent, and Laura is really the embodiment of that," Dan Gilbert tells Hour Detroit. "In the last seven years, she has come a long way, and she's an amazing partner to Jennifer and me as we work to invest $500 million into Detroit. She's second to none in being able to take an impossibly complex issue and work toward a solution and getting partners and stakeholders to buy into that vision and join alongside us."
Grannemann graduated from Georgetown University in 2014 expecting to make use of her international relations degree and her fluency in Mandarin by heading to southwest China to do research focused on educational inequities among Chinese ethnic minorities there. She returned to Michigan, took a job as an intern for Gilbert, and realized that she could "be part of something bigger" if she focused on addressing inequities in her home state. As the nation's leading mortgage lender and Detroit's largest private employer, she realized, the company and its affiliates had an unusual ability to find solutions to blight, home repair needs, and foreclosures in Detroit. "Systemic change is the thing that excites me," she says.
All of that led directly to the March 2021 announcement of the half-billion-dollar pledge to Detroit and Grannemann's role leading a team of 40 who "spend our days thinking about what our goals are, what our vision is, and then we engage with many, many partners across the city to figure out where we can find mutual goals that will help both the partner and ultimately our community."
---
This story is part of the 2022 Hour Detroiters package, our annual roundup of people who make Motown better, more interesting, and more fun. Learn more about our Hour Detroiters here, and read more stories from the January 2022 issue here.