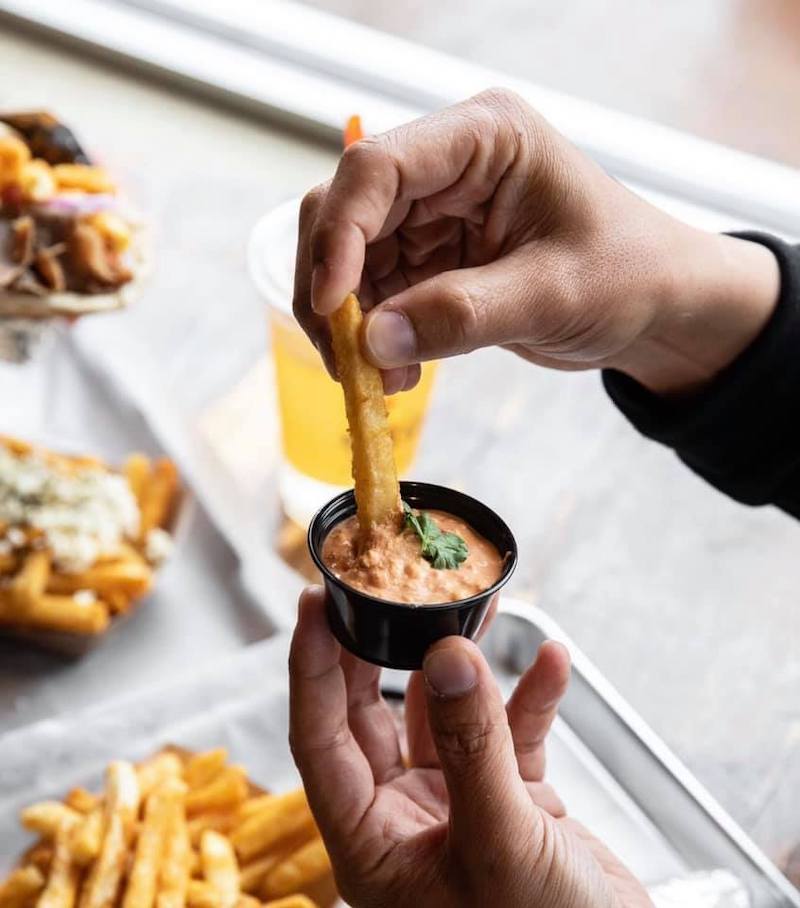 Estia Greet Street Food — a fast-casual chain that offers tasty menu items as well as a build-your-own meal option — amps up its bowls, salads, and wraps with flavorful sauces and spreads. Today, the restaurant is sharing the recipe for its Spicy Feta Spread so you can turn your home cooking up a notch, too. You can dip pita chips, veggies, or French fries in the spread, or of course, smother it on a sandwich or wrap. Find the recipe below.
Estia's Spicy Feta Spread Recipe
Ingredients
2 Tbsp. of EVOO
1 cup of crumbled Greek feta cheese
¼ tsp. cayenne pepper (optional)
3 fresh jalapeños
½ Tbsp. minced garlic
½ cup of 2 percent Greek yogurt
½ Tbsp. of paprika
¼ cup of ripe diced tomatoes
¼ cup of chopped parsley
Directions
Put olive oil, jalapeños, and diced tomatoes in blender, and blend on high speed until jalapeños are finely minced.
Add minced garlic, cayenne pepper (if desired), and paprika into the blender and mix until color is uniform.
Place blended ingredients in large mixing bowl along with crumbled feta and Greek yogurt and hand whisk ingredients until mixture is smooth and uniform.
Pour mixture into large serving bowl and place in the fridge for an hour or until cool.
Sprinkle chopped parsley on top before serving.
---
Estia Greek Street Food; visit goestia.com for locations.
Facebook Comments