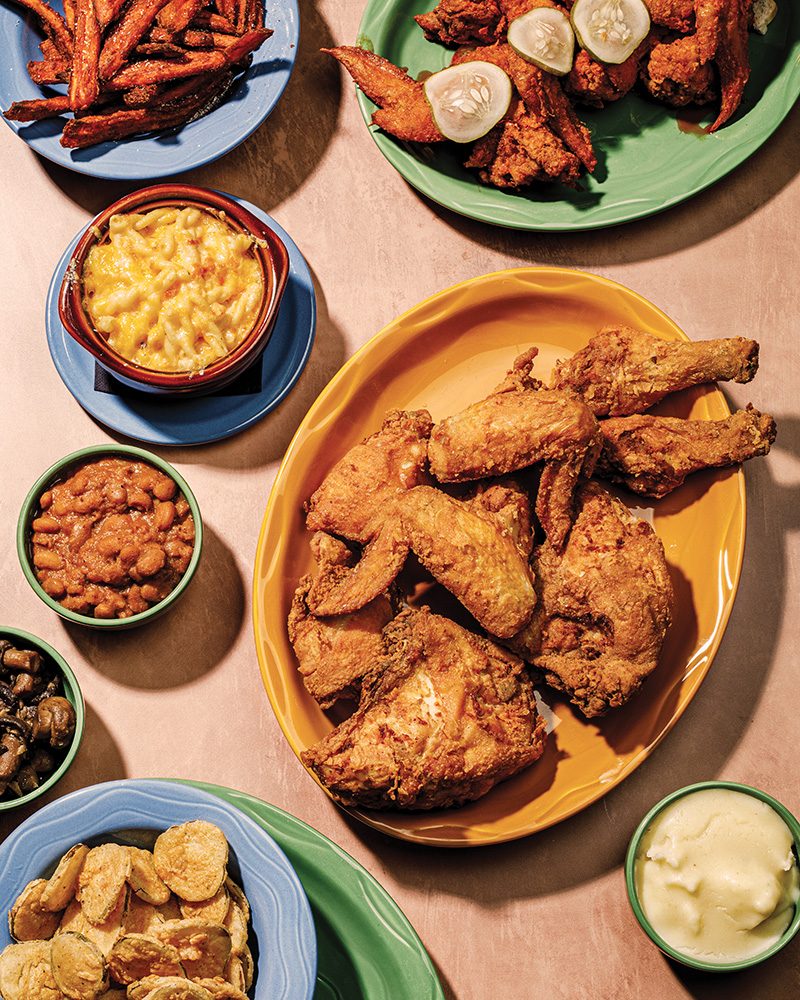 Since 1940, local restaurants have sourced fresh milk and dairy products from Guernsey Farms Dairy, one of this year's Taste Makers, for their most sought-after dishes. Let us name a few.
Guernsey Farms Dairy Restaurant
With its own dairy products produced just on the other side of the wall, it's hard to get a fresher buttermilk fried chicken dish than the one served at Guernsey Restaurant. Get up to eight pieces drenched in Guernsey buttermilk and broasted for tender meat with a delightful crunch. There's also a Nashville Hot Chicken Sandwich and Guernsey Wings served with buttermilk ranch fresh off the farms. Guernsey Farms Dairy Restaurant, 21300 Novi Road, Northville; 248-349-1466; guernseyfarmsdairy.com
Mabel Gray

 
Summer's here and the time is right for creamy seafood chowder. Chef James Rigato of Mabel Gray has featured the perfect recipe on his menu. Guernsey Heavy Whipping Cream lends for a rich base, while hunks of meaty seafood, fresh-cut celery, onions, soft potatoes, and crunchy oyster crackers create a medley of textures. Herb oil and jalapeños add verdant flavor and a spicy kick. Mabel Gray, 23825 John R Road, Hazel Park; 248-398-4300; mabelgraykitchen.com
Pump 5 Grille
Guernsey milk adds a special touch to the one sweet treat on the menu at Pump 5 Grille, the eatery slinging chicken sandwiches and halal burgers out of an unassuming Livonia gas station. Cooked in a Detroit deep-dish pizza pan to achieve its golden-brown tone, Pump Grille's housemade bread pudding is the newly opened restaurant's only dessert option and already a diner favorite. Buttermilk from Guernsey Farms is blended into the egg mixture to add a distinctive tang to the decadent dish. Pump 5 Grille, 29401 Five Mile Road, Livonia; 313-413-3709; pump5grille.com
---
This story is featured in the August 2021 issue of Hour Detroit magazine. Read more stories in our digital edition. 
Facebook Comments