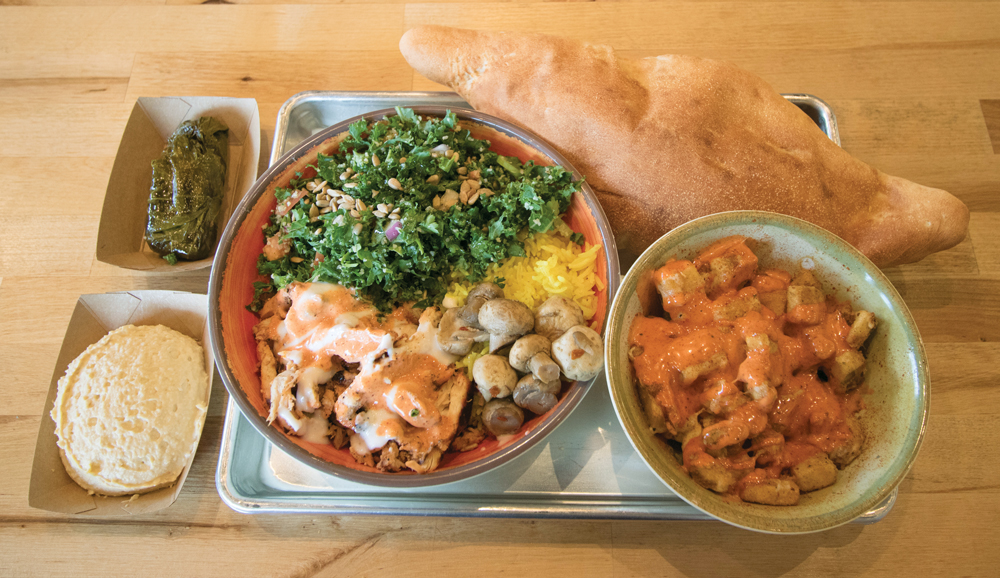 Jacques Van Staden's friends in Pretoria, South Africa, thought he was crazy when he sold his car to buy a ticket to the United States. The young man was undeterred. His ambition was to become a chef, and he believed that America was a place where those who follow that vocation are considerably more valued than in his homeland.
He arrived in Washington, D.C., in 1990, at the age of 19, and enrolled in L'Academie de Cuisine while working at the South African embassy.
He moved on to the Occidental Grill, then to the Watergate Hotel, where he became a protégé of Jean-Louis Palladin, whom he credits as one of his mentors. "He taught me to listen to the food. He said the food speaks to you," Van Staden recalls.
That lesson and others imparted by chefs he worked with over the years, including Michel Richard and Gray Kunz, continue to motivate him.
After garnering a Michelin star at Alize in Las Vegas, Van Staden was recruited by Papa Joe's Market in Birmingham to open Bistro Joe's in 2013.
Fast forward to 2015. Van Staden, with financial backing from the Joe Vicari Restaurant Group (which includes Andiamo locations and Joe Muer Seafood) started developing the concept that became 2941 Street Food. It's so named for the 29 degrees north latitude and 41 degrees east longitude coordinates of the Mediterranean/Middle East countries whose food inspires him: Lebanon, Turkey, Greece, and Israel.
Van Staden says he had known for 10 years that it was something he wanted to do. It would be completely at the other end of the spectrum from the upscale restaurants he had been involved with, restaurants he now believes are "stuck in the past," serving elaborate dishes.
His aim at 2941 Street Food is to concentrate on the flavors of fresh, natural ingredients. It is what he calls fast-casual fare, served cafeteria-style in attractive settings that include such touches as Moroccan tile work, Turkish multicolored glass hanging lamps, and light wood as a background for the hummus, grape leaves, tandoori chicken, and lamb sausage.
Diners choose their preferred portion size, including a mini bowl with a choice of rice, meat or falafel, sauce, and pickled vegetables (torshi); the medium-sized "honest" bowl; or a stuffed sandwich on housemade samoon bread. At the top of the price scale at $16.50 is the "bazaar meal" of nine items plus the bread.
No frozen or processed foods are involved, Van Staden emphasizes, and meats are grilled to order.
There are now three locations, in Midtown, Rochester Hills, and Birmingham.
And that won't be the end. The happily transplanted South African has plans for many more outposts of his Mediterranean baby, including an Auburn Hills location opening in May or June and one in Bloomfield Hills in July or August.
---