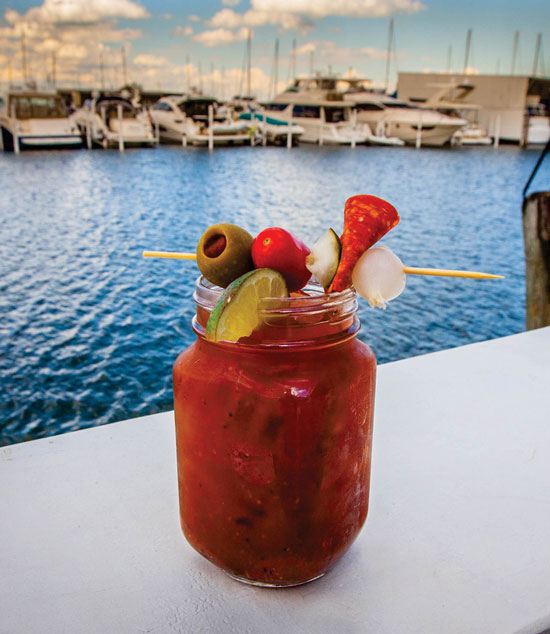 Making a great Bloody Mary is a both an art and a personal preference. Brownie's on the Lake along the Nautical Mile in St. Clair Shores takes it to another level. Their Sunday morning Bloody Mary Bar has some 15 rotating garnishes and  a choice of spicy or sweet mixes. Any other day of the week, they have a signature mix. It starts with 2 ½  gallons of tomato juice (or the popular Zing Zang brand of mix). They add one cup each fresh banana peppers, jalapeños, green olives, and white onions. Add them to the base and cover tightly and chill for up to seven days. Sit back and enjoy!
Ingredients
8 ounces of infused Bloody Mary base (see recipe above)
1 ½ ounces of your favorite vodka, such as Valentine's Distilling Co. Other substitutions include gin or tequilla.
Directions
Pour Bloody Mary base in a tall glass. Add vodka, then ice. Garnish with a pepperoni slice, cocktail onion, green olive, or cherry tomato. Or use them all and have a salad bar with your drink!
Facebook Comments