Antihero is the latest eatery to be opened by Working Class Outlaws, the restaurant conglomerate that established Ferndale's Public House in 2014 and Imperial in 2012 — both often boasting waitlists. The Izakaya, an informal Japanese inspired bar serving small plates with cocktails, opened Nov. 29 with much anticipation, most of it stemming from newly-arrived, famed chef, Nick Erven, who moved from Los Angeles to the Motor City. Erven, who has earned himself a name for overtaking Koreatown restaurants, like Saint Martha, and starting his vegan, eponymous eatery in L.A., seemed destined for the position of Antihero's head chef after chef Brandon Zarb left the role.
The menu is streamlined into six sections: appetizers, which include dishes such as a the black garlic chickpea fritter and crispy ramen egg, "raw stuff" or uncooked plates like steak tartare, vegetables, dumplings stuffed with a variety of fish and meat, noodles, and hibachi. The shrimp and spinach gyoza, under the Dumplings, Rice, and Buns portion of the bill of fare, is pan-fried and features kimchi jus and black sesame, while the Ramen Hero, falling under the Noods section, includes pork belly, bok choy, shitake mushroom, seaweed, black garlic, and egg. The crispy Brussels sprouts, served with with soft tofu, ponzu, popcorn, and herbs, is a side that only a chef like Erven could muster up.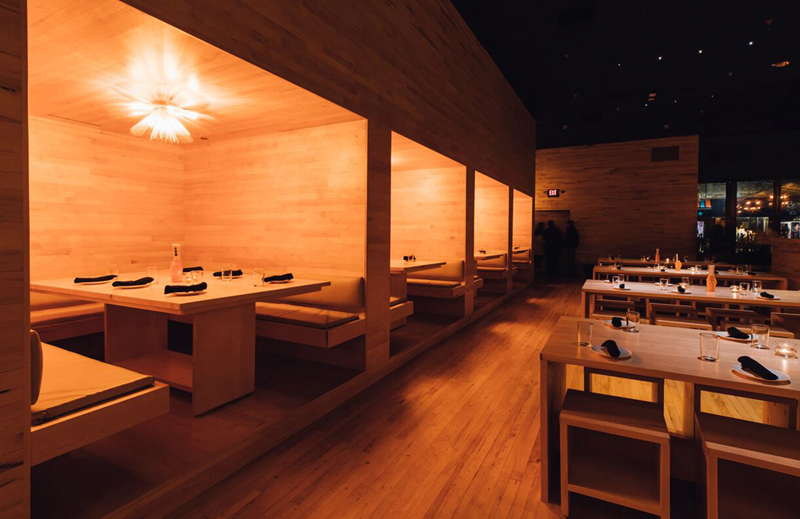 Just as important as the food are the drinks. Cocktails include the Starwind, mixing sake, passionfruit French vodka, guava, and plum bitters in a craveable concoction, while the Best Fortune blends rye, rum, macadamia, amontillado, lemon, orgeat, banna, and tiki bitters. Antihero's drink menu also feats soju, a clear Korean liquor that has a higher alcohol volume than wine and beer but less than vodka. Soju appears in Antihero's Shrub cocktail, along with shaved frozen ice, soda water, and, shrub, a concentrated fruity-acidic syrup. High balls also make an appearance on the menu; the Toki Ball combines whiskey, soda, and zesty lemon juice. A wide array of cocktail offerings could leave diners wanting to sample from each section. In that case, you might need a designated driver.
Have you tried a new restaurant in metro Detroit lately? Let us know in the comments below!