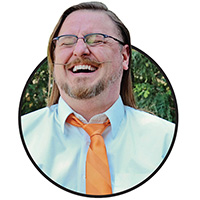 Pure Ludington Brrrew Fest
Outdoor drinking is always enjoyable … so bundle up and head out to Ludington on January 31 to start your winter beer festival season. The Pure Ludington Brrrew Fest will be showcasing 17 Michigan breweries and cider makers, from 1:00 – 5:00 pm.
Participating breweries include: Arbor Brewing Co., B. Nektar, Bell's Brewery, Brewery Vivant, Founders Brewing Co., Greenbush Brewing Co., Jolly Pumpkin Artisan Ales, Mountain Town Station, New Holland Brewing Co., North Peak Brewing, Rochester Mills Brewing, Saugatuck Brewing Co., Starving Artist, Storm Cloud Brewing Co., Shorts Brewing Co., Vander Mill, and Virtue.
Mike Mains & The Branches, The Morels, Chad Rushing, and Hard Promises will provide live entertainment.
Advance tickets are $25 and can be purchased here: Ludington Brrrew Fest Advance Tickets. Each ticket includes 6 drink tokens and a 5oz. commemorative tasting glass. Regular priced tickets are $30, and can be purchased at the door.
A portion of ticket proceeds will benefit the Friends of the Ludington State Park, a non-profit organization of volunteers dedicated to preserving, enhancing, and promoting the wise use of Ludington State Park.
The Big Chill
Jamesport Brewing will be hosting a weekend kick-off event on January 29 with The Big Chill – a beer and cider pairing evening in collaboration with Best Choice Market and House of Flavors. The menu contains craft beer, ice cream, and small plates.
Local musicians will provide entertainment and Ludington artist Dick Bourgault will be painting on site.
$20 of each $40 ticket goes to benefit the Ludington Area Center for the Arts. Tickets can be purchased here: The Big Chill Beer Dinner.
Ticket purchases for The Big Chill do not include admission to Brrrew Fest.