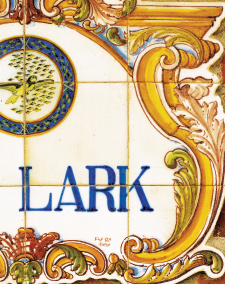 Planning a night out at your favorite metro Detroit restaurant has become something of a gamble lately. It's been such a tumultuous and unsettling time that diners can barely keep track of closings or changes in ownership. Not since the downturn of the 1980s have there been so many. And at some of the best places, the chefs also changed.
The upheaval has been driven largely by hard times, led by an auto industry stuck in an economic bog. The fallout in the restaurant industry clearly isn't simply a case of the weak being killed and eaten.
The list of closings includes several of the metropolitan area's most respected restaurants, places that appeared on various Top 20 lists: Emily's in Northville, Palm in Troy, Morels in Bingham Farms, Fonte d'Amore in Livonia, and Boocoo in Royal Oak (our Restaurant of the Year in 2004), among them.
Tom's Oyster Bar in Southfield is gone. The Whitney in Detroit changed hands, and chefs departed at the Rugby Grille in Birmingham's Townsend Hotel and at The Lark in West Bloomfield Township.
And within a few months of Il Posto in Southfield being named Hour Detroit's Restaurant of the Year for 2006, it closed briefly when owner-chef Gianni Belsito quit and moved to Arizona. It has since reopened with a restructured partnership.
Restaurants have personalities, just like people. They run the gamut from the steady community anchor, to the ditzy passing fad, to the dysfunctional flop. Those that succeed do so because they change little when they do something well, and continuity and consistency are measured in years rather than months. They are the steady places to which we like to return to be reminded that when all else seems out of whack, some things don't change.
In stormy times like these, it seems right to appreciate such an anchor, a steady restaurant that reminds us that fine dining does still counts and exists. So, this year, we select The Lark in West Bloomfield Township as our Restaurant of the Year.
At the top of every major magazine's list of Detroit eateries, and honored by dining guides for more than 20 years, The Lark always has been consistent in food and service. It was also Hour Detroit's first Restaurant of the Year in 1999, along with Tribute.
The Lark is in a world all its own. A tiny European country inn that set about being the best in fine dining, it sits back off Farmington Road, surrounded by a housing development on two sides and a gas station on another.
Husband-and-wife owners Jim and Mary Lark hover over their restaurant daily, wandering the dining room and side rooms, which are decorated in vibrant, colorful Portuguese tiles. Mary is responsible for the décor, selection of dishes and stemware, and arrangement of flowers. Jim runs the dining-room staff.
Most first-time visitors are surprised to learn that the dining room has only 12 tables. The restaurant seats approximately 50. A large crown-shaped chandelier and a fireplace with hearth dominate the room, while side doors and windows look out onto a peaceful little walled garden that in summer is chock-full of flowers and fresh spices.
The tables, set in brightly colored place settings, feature birds with bright plumage, flowers, and green branches, made at a small pottery factory in the village of Gien, two hours south of Paris. A dinner plate alone costs about $85.
The idea for the restaurant started back in the late 1970s when successful lawyer-builder Jim Lark began casting about for a new challenge. Following many trips to Europe, the Larks decided to mimic the high-end European-style dining experience.
"Eating out can be three things," Jim says. "It can be just eating. It can be dining with a white tablecloth. Or it can be an experience. The experience is ambience, service, and cuisine. You have to be successful at all of those to offer an experience."
In their travels, the Larks also learned what works and what doesn't. "We'd go to restaurants all over Europe and all over the world. And it dawned on us that at every restaurant we went to, we could see what they were doing right and what they were doing wrong. And we finally reached the conclusion that if we knew that, we could do it."
The Lark came on the restaurant scene in 1981, during the last major economic crisis to hit Detroit this hard. Chrysler was the big story at that time, and Lee Iacocca and a federal bailout eventually led the automaker back to solvency.
"By 1982, we were on the various 10 Bests in Detroit lists," Jim says. The restaurant scene was dominated by such names as The Sheik, Restaurant Duglass, The Money Tree, The Bijou, Pontchartrain Wine Cellars, Joe Muer's, Machus Red Fox, Lelli's, and Roma Café. All except Roma eventually closed.
The Lark's immediate success would put it in a position to become an important bridge in the city's social and culinary history. Those were also the waning years of The London Chop House. Founded in 1938 by brothers Les and Sam Gruber, the Chop House in its heyday became the see-and-be-seen restaurant for the city's political and social elite.
The Lark's rise to the top wasn't instant. By the 1980s, the epicenter of Detroit had shifted north and west to the suburbs around Southfield, where The Golden Mushroom, on Ten Mile at Southfield Road, had ruled since 1972.
The restaurant clearly had two of the best chefs in Detroit: Milos Cihelka ruled The Golden Mushroom. His kitchen was the training ground for a generation 25 years ago, as The Lark has, would be a kiss of death. Most change menus regularly to keep up with the most recent food trends. But not The Lark. It still has its famed rolling dessert trolley and cold appetizer cart with fresh shrimp, oysters, and curried chicken salad that are rolled tableside, all part of a fixed-price menu that covers most items on the menu.
To some, the menu at The Lark seems stuck in the 1980s, and too expensive. But such criticism ignores the fact that the relatively unchanged menu is also responsible for the restaurant's survival. Debating any menu comes down to personal preference, but what's hard to argue is quality. The food at the Lark remains top-rate.
"In the long run, people love to go back to their favorite things," Mary says. And, as of the end of 2006, The Lark had sold more than 64,000 of its signature dish, the Rack of Lamb Ghengis Khan. Each comes with a numbered certificate card, the first of which was issued in 1981. The practice is similar to the Tour d'Argent restaurant in Paris when one orders a pressed duck dish.
"It has been a successful menu, and we would be killed if we took duck or rack of lamb off the menu," Sommerville says.
Each week, the menu includes daily fixtures, in addition to daily specials, such as roast prime beef rib and Yorkshire pudding; Maryland soft-shell crabs with mustard and key lime sauces or warm with drawn butter; sautéed Dover sole; and lobster Thermidor.
Jim adds: "Nothing will ever replace Dover sole in popularity in this place. Now, you can be au courant with your preparation, and we do that. We do keep current with all the major shifts and changes."
Sommerville, a University of Michigan graduate with a degree in engineering, says too much is made of the menu.
"All these places are doing the same prime chop, the same items. But what differentiates restaurants in my opinion is the treatment of vegetables and sauces. If you can master those and get a really intense sauce, that's what will have your dish really stand out.''
Sommerville became fascinated by food while he was a student in the late 1980s. He got a job at the Lord Fox in Dixboro, near the University of Michigan's North Campus, where he fell under the spell of a rising chef in the Detroit area at that time, Tim Cikra. The Lord Fox was then an adventurous place under owners Marie Coppa and Betty Stremich, who had a good wine cellar, and invited superstar guest chefs, including Gary Danko and Madeline Kammen, to cook and lecture. Sommerville watched and learned.
"What I got out of the Lord Fox was how great vegetables could be when they were done properly. I had never had tomatoes roasted and caramelized, or cooked in breadcrumbs. And veal and the whole meat scene, that was new to me." Eventually, he took a line job in The Lark's kitchen. "I often liken working at The Lark to being a professional athlete. You have to be here every day. You can't do half days. When you're here, you have to be on."
To get the right ingredients in season, Sommerville says he scavenges farmers markets looking for the best vegetables. "I go to great lengths to find really, really ripe vegetables. … [Last] summer I had a two-day regimen going [weekly] to the farmers market. You know, fresh off-the-vine stuff tastes different. If it hasn't been refrigerated, it tastes distinctly better."
Sommerville says that when it comes to daily specials, he has leeway to try new ideas. "My free-form lasagna is an example. Mine is not as high as a traditional lasagna. It's not in layers. It's built lengthwise, but the ingredients are classical and it's much the same.
"I also like to use eclectic ingredients," Sommerville says. "And for the first time ever this summer, we had frog legs and rabbit on the menu. I do a very upscale presentation of rabbit. We recently had an entourage from Chateau Beaucastel [winery] in France, and they said it was the best they had ever had, better than rabbit that they had in France."
The wine list at The Lark, with 1,300 mostly French and California red and white wines, is one of the most extensive in the state. The oldest wine is a bottle of 1907 Madeira. Gem vintages include 1963 ports from Warre, Taylor Fladgate, Graham's.
"If I only purchased the wines that we sell, it would be a much shorter wine list," Jim says. "But I think that a restaurant that aspires to be first-class should have a list with great wines on it, whether people buy them or not."
In the nearly 26 years of The Lark's existence, wine has become much more important as a part of restaurant dining, Jim says. And wine itself has improved, thanks to technical advances. "Wine used to be an art. Now it has become a science, and it's hard to find a bad wine."
When it comes to old wines, Jim subscribes to the sentiment of Sirio Maccione, the restaurateur and owner of New York's famed Le Cirque, who once said: "I want to preside over a wine cellar, not a wine cemetery."
Today, the Larks' daughter, Adrian, is the general manager. She joined her parents after working in management at The Townsend Hotel, and she helped manage Sebastian's and Morels for Matt Prentice.
"She's a blend of Mary and me. She's as tough as I am, and as pleasant as Mary," Jim says. "We never pushed her to come here. … Then one day, 13 years after graduation [from Cornell University's hospitality school] she finally said to me, 'Dad, can I work at The Lark?' Needless to say, we're thrilled."
Looking back to when it all began, Mary says: "I thought it sounded like fun. I said, 'Let's do it.' But I didn't expect that it would be going on for 25 years. I was in the art field, and I figured that I would take some time off and do this, and that eventually I would get back in the art world. But I never expected it would last this long. … It all went by so fast."
6430 Farmington Rd., West Bloomfield Township; 248-661-4466. Tue.-Thur. 6 p.m.-10:30 p.m.