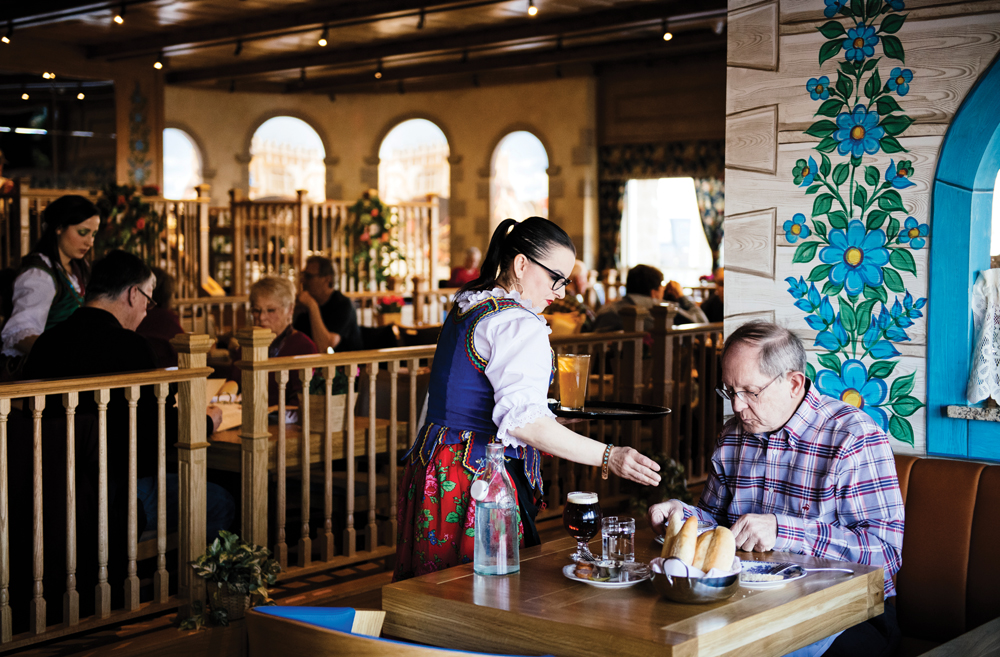 I learned to love Polish food hanging in Hamtramck during my '80s punk rock phase. Favorites included Polish Village Café ("Zosia's" to insiders), and the closed, sorely missed Under the Eagle.
So, when I heard about Polka Restaurant & Beer Café in Troy, I had to visit. A significant Polish population has migrated along the Dequindre corridor near 15 Mile Road. Marek Kolynicz, a native of Poland, has owned a thriving Polish Market here for some 25 years. But customers wondered when he and his wife, Danuta (who made much of the store's hot prepared food) would open a restaurant. Polka, next door to the market, is the answer.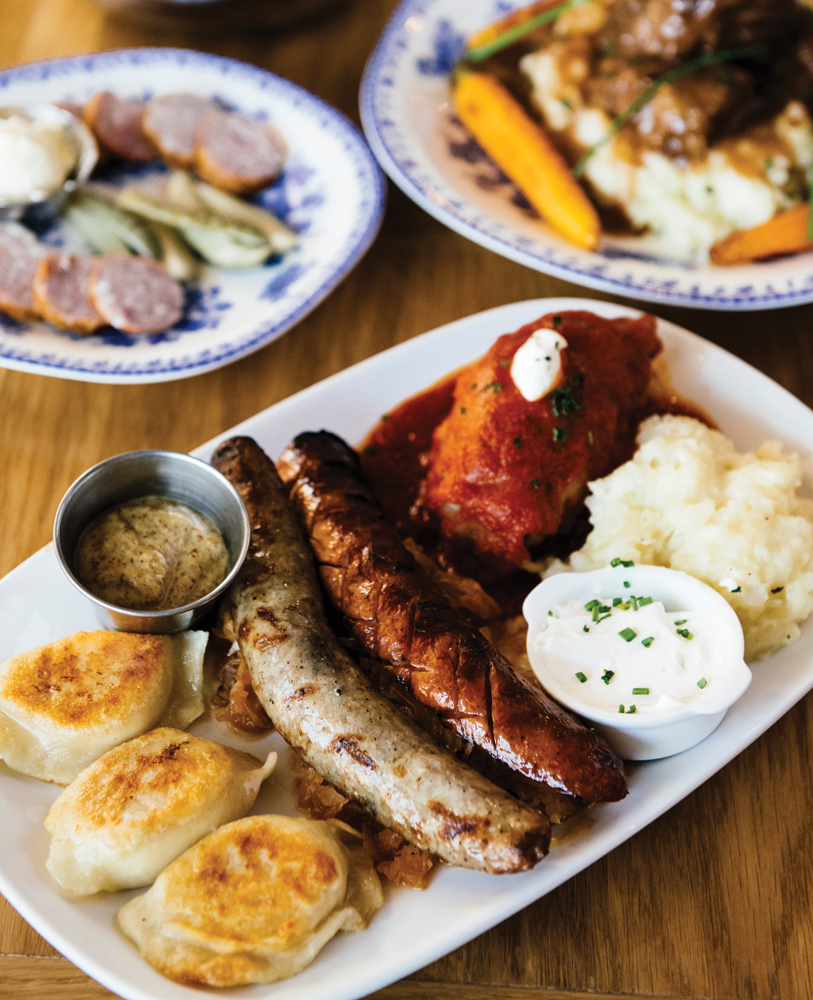 It took more than two years to convert several smaller establishments into the 250-seat spot. And they spared no expense. When trying to evoke old-home culture, there's a risk of going "theme park." But Polka is tastefully done. Servers in traditional garb greet you by original murals done by Polish artist Andrew Sikora. Light woodwork is enhanced with painted floral panels similar to Polish papercut art and Poland's famous painted village of Zalipie.
Once seated, a plate of sausage slices and pickles comes gratis with housemade bread. But could their dill pickle soup stand up to Hamtramck's? Absolutely. Next up, city chicken. For the uninitiated, it's not poultry. Polka's version is done right: alternating pork and veal cubes, lightly breaded and fried.
They were served with what a dinner companion declared "delightfully lumpy" mashed potatoes that also came with a beef short rib braised until fall-off-the-fork tender. We also sampled several pierogis, and made a note to return for potato pancakes, schnitzel, stuffed cabbages, and several kielbasa styles.
The menu isn't all old-school Polish, and includes appetizers like beef or salmon tartare, herring, and steamed mussels, plus, fish and chips or vegetarian entrees. Although we didn't have room for dessert, you don't have to wait until Lent to get a paczki. The rum cake and kolachi (cheese dough cookies) also looked temping.
Polka has a great beer selection, a nice wine list, and full bar, including some 60 vodka selections. The bison grass-flavored vodka sounded so intriguing, it could have you dancing the polka in the aisles — or across the parking lot to visit the market.
---
2908 E. Maple Rd., Troy; 248-817-2601. D Tues.-Sun. $13
Facebook Comments