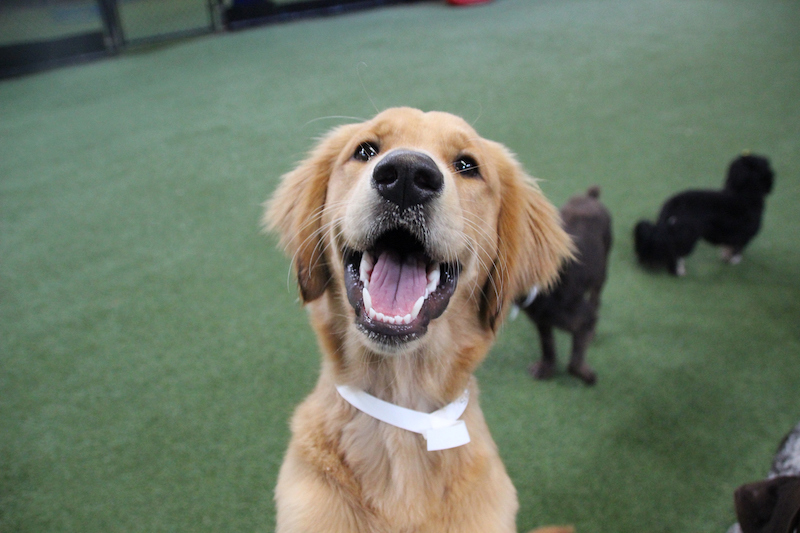 In this month's Science Mitten, we take a look at several studies coming out of Michigan, including research on how doggy daycare services support hospital patients, how COVID-19 in pregnant women increases the risk of preeclampsia, and why conservationists shouldn't create "perfect" habitats for animals.
Hospital patients benefit from doggy daycare options 
Patients who are anxious about care for their household pets struggle to focus on their recovery and leave hospitals earlier than is advisable, according to research conducted by University of Michigan neurologist Tiffany Braley and published in the Journal of Patient Experience. Braley found that 63 percent of patients said they had trouble figuring out who would watch their dogs, cats, or other pets while they or a loved one were hospitalized and 16 percent knew someone who had left the hospital, against medical advice, out of concern for the animals. "We see a rising need for a formalized service to identify patients, early in their course, who need assistance with pet care, and a need to provide better resources, before it becomes a crisis and impacts their care or the welfare of their pets," Braley says.
COVID-19 increases pregnancy danger
Women who contract the coronavirus while pregnant face a significantly higher risk of developing preeclampsia, a dangerous elevation of blood pressure that is responsible for 76,000 maternal deaths and more than 500,000 fetal deaths worldwide each year. The finding, from researchers Drs. Roberto Romero and Agustin Conde-Agudelo at the Wayne State University School of Medicine and published in the American Journal of Obstetrics and Gynecology, show women with SARS-CoV-2 had a 62 percent higher likelihood of developing the condition. Romero and Conde-Agudelo reviewed 28 previous studies that included 790,954 pregnant women — 15,524 of whom had been diagnosed with COVID-19 infection. "Both asymptomatic and symptomatic infection significantly increased the risk of preeclampsia," Romero says. "Nevertheless, the odds of developing preeclampsia were higher among patients with symptomatic illness than among those with asymptomatic illness."
Forcing animals

 

to wander is good

 

for their health
That's the conclusion of a study by Michigan State University scientists on wildlife conservation tactics deployed at a giant panda refuge in Chengdu, China. Lead author Thomas Connor says their analysis, published in Conservation Biology, shows that while it's important to provide animals in conservation areas with the tools for survival, humans shouldn't make life so easy that they don't roam and seek out mates. "We don't have to create perfect habitats to keep protecting pandas," he says.
---
This story is featured in the December 2021 issue of Hour Detroit magazine. Read more stories in our digital edition.
Facebook Comments