Special Advertising Section
Lawyers specialize in certain areas of law for a reason. Some are tenacious in the courtroom; others are fastidious with fine print. There are large law firms that handle all sorts of cases, and boutique firms that provide services for select situations.
What do you need in a lawyer? That depends on the situation. If it's a divorce, you want an attorney who's going to prepare and protect you. If it's a new business venture, you'll seek someone skilled in helping build and maintain your company. Are you hurt? In that case, you'll want a lawyer who is especially good at rooting out what benefits might be available.
Do your research. Hiring the right attorney can make all the difference. It's important to investigate your options and find an experienced attorney who can deliver top-quality services while focusing on your individual situation. If, after the first meeting, you believe the lawyer answered your questions, paid attention to your specific situation, and was able to provide you with a timeframe to accomplish your needs, then you've probably found the right one. Ultimately, your lawyer should make you feel confident that you've made the right choice.
---
Hoffert & Associates, P.C.
Q: When did Michigan reform business property tax exemptions?
A: Effective in 2014, Michigan law allows for a personal property tax exemption for eligible property owners who own a parcel with a combined true cash value of less than $80,000 in certain distressed communities. Bulletin 11 of 2013, issued by the Michigan Department of Treasury, doubled the exemption from $40,000. A distressed community is legislatively defined as "cities, villages, and townships which exhibit higher than statewide average levels of economic distress." Currently, areas in 136 cities, 31 townships, and 15 villages are eligible.
The local government determines the eligibility and length of the property tax exemption for an eligible business, but Michigan's Property Services Division and State Tax Commission may review all local decisions. All exemptions must be approved by the state treasurer.
Purpose — The law was created to bring a better business environment to certain distressed areas of the state. Intended beneficiaries are manufacturers, mining companies, wholesalers, and research and development operations. A distressed parcel is "blighted or functionally obsolete" real estate in a qualified Downtown Revitalization District, or a previously occupied building that's now vacant and is also in an area zoned for mixed use.
Eligibility — The local government must adopt a resolution providing for an exemption before any business is eligible to receive a property tax exemption. The eligible real estate must be owned or leased by a new business; existing property already on Michigan's tax rolls cannot be exempt.
To be exempt, an owner must annually file an affidavit (Form 5076). Once filed, no personal property tax statement must be filed in that tax year.
Business owners who may be eligible should speak with an experienced Michigan property tax law firm to discuss their application and next steps.
---
Taylor-Made Solutions, P.L.L.C
Q: Can I get divorced without going to war with my spouse?
A: Yes, you can, by mediating instead of litigating. In a traditional divorce, after you've already experienced months embroiled in litigation a judge will order you to mediation. But you don't have to proceed that way. Instead, you may hire a mediator immediately and start with settlement negotiations. A mediator helps the involved parties communicate with each other, guiding the discussions so they remain rational and cover all the necessary issues. Mediation requires disclosure of all financial information, and the parties may hire experts as needed. Each party expresses opinions, and no decision is made until it's acceptable to both. Finally, the mediator drafts a document detailing all of the agreements discussed.
Once the conflict is resolved, the court process becomes amicable and greatly simplified.
By using mediation, you avoid the delays, excessive cost, and trauma that often result from the traditional adversarial court process. Most importantly, you protect your children from the turmoil and divisiveness wrought by litigation. A peaceful divorce is possible.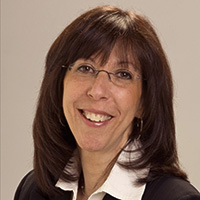 ---
Lippitt O'Keefe Gornbein, P.L.L.C.
Q: What should you ask a prospective attorney?
A: The initial consultation is one where the attorney and client are sizing each other up, and it's important that you have specific questions in mind, such as: Do you specialize in the area where I need help? How do you charge? How will we communicate if I retain you, and how fast will you respond? Do you have time to handle my case?
After that first meeting, did you find that he or she listened to you, reviewed the documents you had, and made you feel comfortable? Trust your gut. If you felt rushed or uncomfortable, go elsewhere. You want an attorney who understands your case, will act for you, and is a problem-solver — not one who creates problems.
---
Zeni Law, P.LL.C.
Q: Has the Affordable Care Act changed the practice of medicine?
A: The Affordable Care Act has not changed the practice of medicine per se, but has reinforced the trends already underway before its passage. Physicians had already begun to integrate smaller practices to larger ones for purposes of efficiency.
Under the measure, this trend has become more of a necessity than a privilege. Physicians had started to institute measures for quality improvement and risk management, but the ACA requires the implementation of such measures by further linking them to reimbursement. The act affects the practice of medicine — not by changing it — but by complicating it with another layer of regulation.
---
Liberty Title
Q: When buying or selling a home, how do you choose the title company that will handle your closing?
A: Real estate closings are complex legal matters that must be performed in accordance with multiple contracts, as well as federal and Michigan laws. You should only use a company that is attorney-owned or has an attorney on staff. You need to make sure the staff is local (not outsourced) and experienced.
Ask your Realtor or lender for three references. They must advise you if they or their company have a financial relationship with a recommended company. An independent title agent will represent the transaction as a whole, acting as a neutral party to make sure all issues are properly addressed in accordance with the law and the contracts between the parties.
Federal and state laws give you the freedom to choose the title company.
Author Bio: Thomas D. Richardson has served as general counsel of Liberty Title Agency for 26 years. He is an honors graduate of Harvard University and the University of Michigan Law School. He is admitted to practice in Michigan and California.