Health & Beauty – Special Advertising Section

Spring Forward with Renewed Health and Beauty
---
It's time to shake off winter and embrace longer days, stronger sunlight, and warmer weather. After being cooped up at home and in the office, now we can spend time outdoors — walking, jogging, running, riding a bike — to restart that exercise program or to ease stress. With more daylight, we're motivated to be more productive, whether by decluttering our living space or spring-cleaning our diet so we eat lighter and healthier.
As we've emerged from hats, scarves, and coats, we want to look our best. Today, minimally invasive and no-downtime cosmetic procedures are more comfortable and produce better results than in years past. Fillers are longer lasting and there are more options for nonsurgical skin-tightening and permanent fat reduction.
Bothered by your double chin? A new injectable can melt the fat away and revitalize your profile on social networks. Let your beauty bloom this spring with customized treatments to repair and enhance your skin. And feel confident, as state-of-the-art cosmetic dentistry techniques can transform your dull winter smile into something spectacular.
Spring recharges our energy and calls for a fresh start. Let's get going.
---
Cosmetic Dentistry Institute
Q: I'm too vain to spend years in braces.  Four months — I can do that!  Can I really have my teeth straightened in only 20 weeks?
A: If you're looking for a speedier way to straighten your teeth, Fastbraces can be the solution for a more beautiful smile in just weeks or months, rather than years. Drs. Craig and Marcy Goldin, of the award-winning Cosmetic Dentistry Institute, offer Fastbraces for adults, teens, and children.
"Unlike traditional braces, Fastbraces have triangular brackets that allow the roots of your teeth to move toward their final position, starting from the very first day of treatment. Because the treatment time is shorter, you'll spend less time wearing braces and you'll need fewer office visits," Dr. Craig Goldin says.
"Once the braces come off, you typically wear retainers for only 15-20 minutes a day," adds Dr. Marcy Goldin. "Having straight teeth improves your smile, your bite, your overall dental health, and your self-confidence. Especially for people who have avoided traditional orthodontic treatment, Fastbraces is a life-changing alternative. It's quicker, more comfortable and more convenient."
Fastbraces are also available with aesthetically pleasing clear ceramic brackets and a tooth-colored wire. The Cosmetic Dentistry Institute provides Fastbraces and other state-of-the-art techniques — including porcelain veneers, in-office whitening, and natural-looking dental implants — to create the perfect smile you've always wanted.
"We restore health, function, and beauty," Dr. Craig Goldin says. "We offer many options to our patients."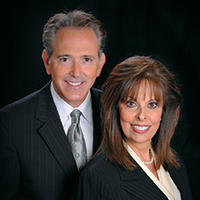 ---
Constantine Raphtis, D.O., F.A.C.O.O.G.
Q: How can I relieve painful intercourse and vaginal dryness associated with hormonal changes?
A: Vaginal health issues that affect women of menopausal age, as well as breast cancer survivors, include vaginal dryness, painful intercourse, painful urination, and recurrent vaginal infections. When a woman cannot or will not take estrogen replacement therapy, or it has not given the relief sought, the MonaLisa Touch Laser provides a safe, effective, and nonsurgical therapy that revitalizes the vagina by stimulating collagen and revascularization within the vaginal wall. Simply put, it works to restore the pH balance and stimulate lubrication to premenopausal levels, which helps to alleviate the painful symptoms.
This procedure restores vaginal health quickly and painlessly. The recommended treatment includes three sessions spaced at six-week intervals; each treatment takes less than five minutes. Most women will report noticeable changes after just one session. There is no anesthesia required and no documented adverse side effects. What women do report is a new lease on life after having addressed vaginal pain using the MonaLisa Touch Laser.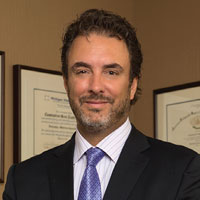 ---
Comfort Dental Spa
Q: Is it really possible to improve my smile in just one visit?
A: Yes! Dr. Aziza Askari and the Comfort Dental team can restore and enhance the natural beauty of your smile, often in less time than you would imagine. In one short office visit you can have a smile makeover with beautiful all-ceramic CEREC crowns, and you don't have to come back for a separate visit.
Another one-visit option is the Zoom! Chairside Whitening System. Zoom! offers fast, safe, and effective teeth-whitening in a procedure that combines the newest advances in dental technology with proven chemical formulas. It is painless, and the results are satisfying.
Offering excellence in all facets of dental care as well as soothing spa services, Dr. Askari and the team at Comfort Dental Spa can give everyone a reason to smile. Please visit our website for more information on all of these procedures, and to read patient testimonials and see before-and-after results.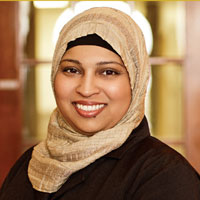 ---
Dr. Myra Danish, M.D., F.A.C.S.
Q: What are the new trends in cosmetic procedures?
A: Minimally invasive and little-to-no-downtime procedures have been the trend for the past several years, says facial plastic surgeon Dr. Myra Danish.
"For people who are candidates (for cosmetic procedures), I tend to perform mini-lifts instead of face-lifts. The endoscopic brow lift is quite popular; it's much less invasive than a coronal brow lift and gives good results," Dr. Danish says.
"We're trending toward more longer-lasting fillers that give a good result, with little or no side effects. The latest product is Bellafill, an injectable collagen filler containing microscopic permanent beads. Bellafill adds volume and corrects smile lines, and the results can last up to five years.
"The trend with lasers and other technology for noninvasive facial and body contouring, skin tightening, and hair removal is that they're more comfortable and effective than in the past," she adds.
As each person's anatomy, skin type, and cosmetic wishes are unique, it's best to schedule a consultation with Dr. Danish to learn about your options and expected results.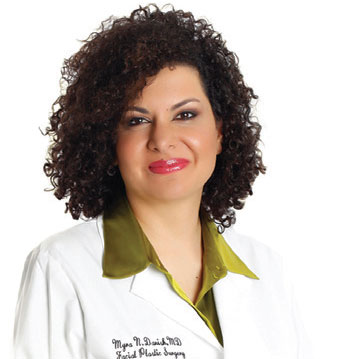 Dr. Myra Danish, M.D., F.A.C.S.
Facial Plastic Surgery
4550 Investment Dr., Ste. 290
Troy, MI 4809
P: 248-267-9700
drdanish.com
---
Grosse Pointe Dermatology Associates, P.C.
Q: When I look at my image on social media, all I notice is my double chin. Is there a noninvasive procedure to reduce this fat?
A: Submental fullness, or a double chin, can be related to aging, genetics, or weight gain, and it's often resistant to diet and exercise alone. Traditionally, the only way to treat this bothersome condition was through invasive procedures such as liposuction or a surgical neck-lift. Dr. David Balle, a board-certified dermatologist, says patients are feeling happier about their profile and have greater self-confidence after treatments with Kybella, the first and only FDA-approved injectable that improves the appearance of a double chin.
"The active ingredient in Kybella is deoxycholic acid, which occurs naturally in our body to aid in the breakdown and digestion of dietary fat. Using ultrafine needles, Kybella is injected into the targeted area of submental fullness to instantly dissolve the fat, which is then eliminated from the body. It's as simple as that, and the results are permanent," Dr. Balle says. "For patient comfort, we use a topical anesthetic and an injectable anesthetic. Most people only need two treatment sessions."
Dr. Balle was one of the first practitioners in Michigan to use Kybella. A Kybella trainer, he teaches other physicians the proper and safe usage of this little-to-no-downtime treatment.
"Kybella is a long-term solution for people who want an improved appearance to look their best on social media and in their everyday life," he says.
---
Dr. James Herman
Q: If I strengthen my core, will it take care of my chronic lower back condition?
A: Core, core, core!
The truth is, there are many factors associated with back conditions. Strengthening the muscles that support your spine may help; however, the support muscles are only part of the core. More frequently, the situation is that there's an imbalance of the support muscles and a lack of tone of the controlling portion of the core. Most patients are only interested in what I call the vanity core (the 6- or 8-pack abs). The more beneficial group of core muscles are known as the multifidi and rotatores (posterior core), which control aberrant movement of the spine and help prevent recurring injuries.
Dr. James Herman
James Herman, D.C., D.A.B.C.O.
Chiropractic Orthopedics
6431 Inkster Rd., Ste. 220, Bloomfield Twp., MI 48301
P: 248-539-0100
---
Cutler Integrative Medicine
Q: How does inflammation affect our health and beauty?
A: Inflammation is a major cause of aging and a significant risk for disease. Lifestyle habits, stress, and external factors (sun exposure, environmental toxins) can be triggers for the inflammatory process. Sometimes, inflammation simmers and silently does its damage without our notice, until one day it's too late. At other times, we'll have a stomachache after eating foods that cause sensitivities and rev up inflammation.
Stress-induced inflammation might reveal itself as acne, headaches, or joint pain. Sun exposure can trigger an inflammatory cascade and cause damage to your skin, including premature aging. Environmental toxins in the air, water, and food can lead to everything from inflammation to hormone imbalance to cognitive degeneration.
To prevent and treat inflammatory problems, Cutler Integrative Medicine and FACE is your wellness and beauty destination. Dr. Doug Cutler identifies and addresses the underlying causes of disease, such as environmental toxins, nutritional dysfunctions, lifestyle, and genetics. Holly CaSaroll, "skin guru" and founder of the multi award-winning FACE, offers innovative, noninvasive solutions to treat the effects of inflammation — from lines and wrinkles to rosacea, acne, and melasma. Learn more at www.cutlerintegrativemedicine.com and www.facebeautyscience.com.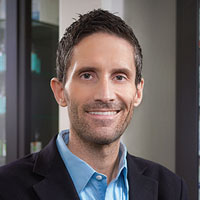 ---
Gina Randhawa, M.D., P.C.
Q: I'm all stressed out. How can I manage my busy life?
A: Stress and depression levels have grown from bad to worse as many women are multitasking — juggling a career, marriage, children, older parents, and home.
"They're not allowing time for themselves in this rush to do everything else to perfection," says bariatric/internal medicine physician Dr. Gina Randhawa. "Many women get so busy that they put off having a Pap smear, mammogram, and colonoscopy. Out of 365 days, you can make time for these important preventive tests."
Dr. Randhawa points out that stress can lead to unhealthy eating habits, which can lead to weight gain and more stress and depression. She has noticed that women, particularly younger women, are smoking more than men.
"Whether that's because they believe it's going to help with stress or keep their weight down or they think it looks cool, women — especially of childbearing age — should quit for so many health reasons," she says.
"I recommend meditation and relaxation to help calm nerves. Studies show that even 20 minutes of exercise is all you need to improve your mood," Dr. Randhawa adds. "Make sure you're getting enough sleep, and don't feel guilty about doing things you love to do, whether that's reading, cooking, or some other hobby. Having some 'me time' every day is very important."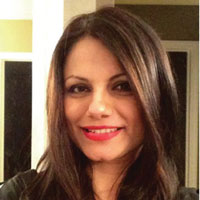 ---
Wendy Sadoff M.D. Dermatology, P.C.
Q: There are so many treatments promising a younger look, it's overwhelming! How can I determine what procedures are best for me?
A: Your reflection in the mirror is the result of genes, sun exposure, gravity, and your unique skin structure. Whether your issue is an irregular skin surface, looseness and sagging, lines from excessive muscle contraction, or loss of volume, we develop a customized strategy to repair past damage and achieve your best, youngest appearance.
For some, Botox is beneficial to erase scowling lines, and for others, removal of brown blotches achieves a uniform complexion. With age and gravity, volume is lost. Fillers will give an uplifted, naturally full look, while Ulthera lifts and tightens. Many options enhance your body's natural ability to stimulate fresh collagen production, smoothing lines and scars. Knowing my patients and their unique needs, and having the most innovative technology available, allows me to take them to younger, fresher, and glowing.
You can turn back the clock at a pace that's comfortable for you and leads to your best you!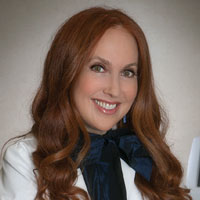 ---
Ban R. Barbat, D.D.S., P.C.
Q: Some teeth have become crowded as I've aged. Should I go with crowns or braces?
A: Depending on the severity of the crowding, porcelain crowns may be your best option to achieve a beautiful smile while protecting bite alignment. Today's crowns and veneers provide a natural look and feel, even reflecting light as natural teeth.
The extent and location of crowding will determine whether orthodontic realignment is necessary. For orthodontics, you may want to consider Invisalign, which typically moves teeth at a faster pace than traditional braces. With no uncomfortable brackets or wires, the "invisible" molds are also removable for eating and brushing.
Arrange a complimentary consultation to learn more.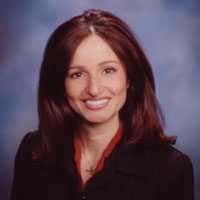 ---
New Oakland Family Centers
Q: What is an eating disorder?
A: Our society's relationship with food and eating is complicated and contradictory. Every day, we are bombarded by advertising for food and restaurants, urging us to eat almost constantly and often presenting food as the solution to our problems.
At the same time, we are surrounded by images defining beauty and health in ways that are impossible for normal people with healthy, balanced diets to achieve.
When mixed messages about food and body image combine with emotional and interpersonal conflicts, the result can be the development of an eating disorder such as anorexia, bulimia or binge eating — ideas and behaviors that express inner unrest in the ways we think about and consume food.
Eating disorders involve both the physical and mental health of the individual. As we know from many high-profile cases, eating disorders can even be deadly.
At New Oakland Family Centers, our comprehensive eating disorders day program is grounded in the deep medical and psychological expertise required to help restore the body to health and resolve the underlying emotional struggles.
The New Oakland team of medical doctors and therapists is committed to helping our clients develop a balanced, healthy approach to food — and, just as importantly, helping each individual find the emotional and psychological resources that will bring peace and healing.