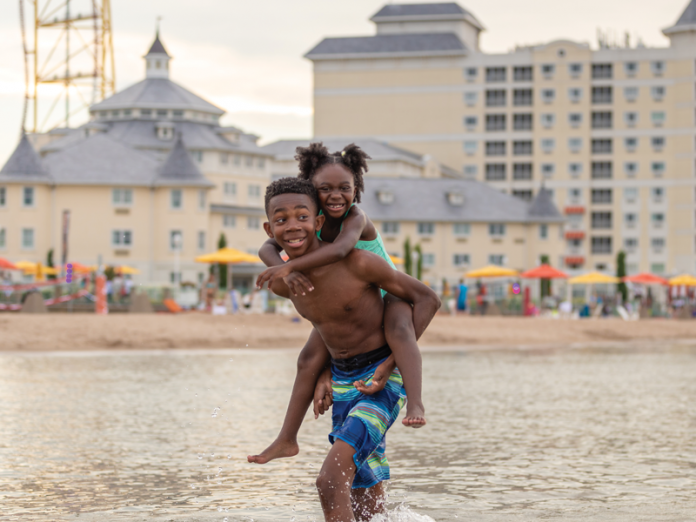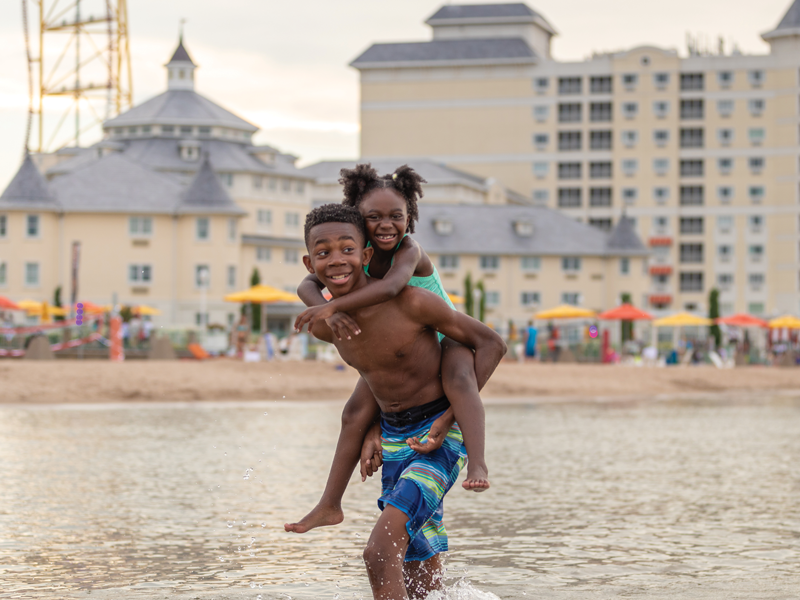 Cedar Point is arguably known for its steel, but in the form of a record-breaking coaster collection that includes the industry's best new ride of 2018, Steel Vengeance — the world's tallest, fastest, and wildest steel-on-wood, hyper-hybrid coaster! It's a must-do on any thrill-seeker's bucket list, a breathtaking ride along more than 5,700 feet of relentless track, twists, and turns. Add another 17 heart- racing coasters to that lineup and your adrenaline fix will surely be satisfied.
But, if you've ever been to Cedar Point, you'll also know it's much more than an amusement park. It's a place where you can feel the rush of riding in the fast lane one day and slow it down the next. Take a stroll along its beautiful mile-long beach along the shores of Lake Erie. Immerse yourself in a live-action story where you play a role in determining the fate of the island on Forbidden Frontier, Cedar Point's newest addition in 2019. Splash the day away relaxing at Cedar Point Shores Waterpark. Unwind with a show or sunset dinner at the marina, and then come together to enjoy a nighttime beach party.
There are countless experiences that make Cedar Point a place like no other, and the best part is it's just a few hours' drive from home. With a beachfront resort like the reimagined historic Hotel Breakers, turn a day into a weekend getaway and discover it all. Visit cedarpoint.com for special early season overnight packages like the Wild Card Package that includes unlimited admission for all of May and June for as low as $87 per person per night for a family of four. There's more waiting for your family at Cedar Point than you'd ever expect. Book your next adventure today.
---
Cedar Point
Guest Information:
1 Cedar Point Dr., Sandusky, OH 44870
419-627-235; www.cedarpoint.com