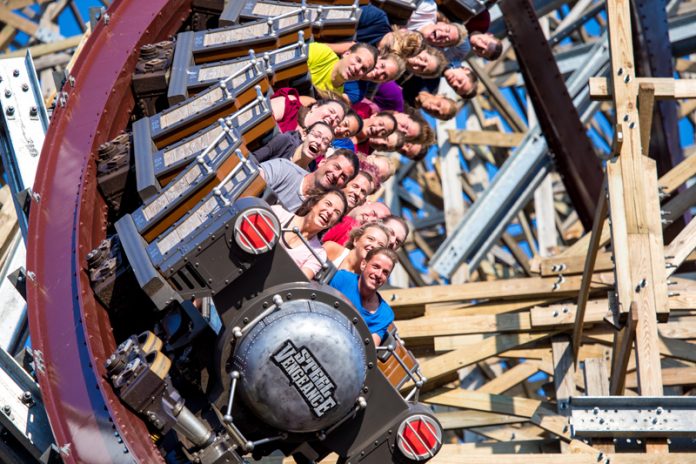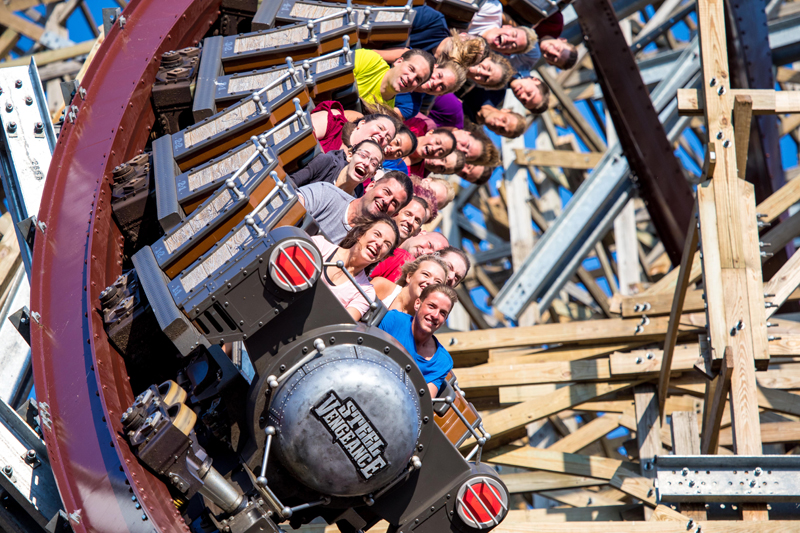 Cedar Point is a place like no other with 70 rides, including 18 world-class roller coasters. The riding experiences are so diverse, there's a roller coaster for every thrill seeker, but there is more at Cedar Point than just amazing rides and coasters. A surprising number of must-do experiences exist on the 364-acre peninsula, on the water and along the mile-long sandy beach.
A number of surprises wait inside the park like the Sunrise Thrills Tour. On this exclusive VIP tour, you'll learn more about what it takes to operate some of the biggest scream machines in the world, get the first rides of the day on some of the best coasters and see the sunrise 223-ft in the air on top of the Valravn dive roller coaster.
For other thrill seekers, fun awaits on the water! North Coast Parasail & Jet Ski offer rentals and parasail rides. Take a break from the action of riding roller coasters and thrill rides and sail high above Lake Erie or cruise the waves with a personal watercraft, taking in beautiful views of Cedar Point.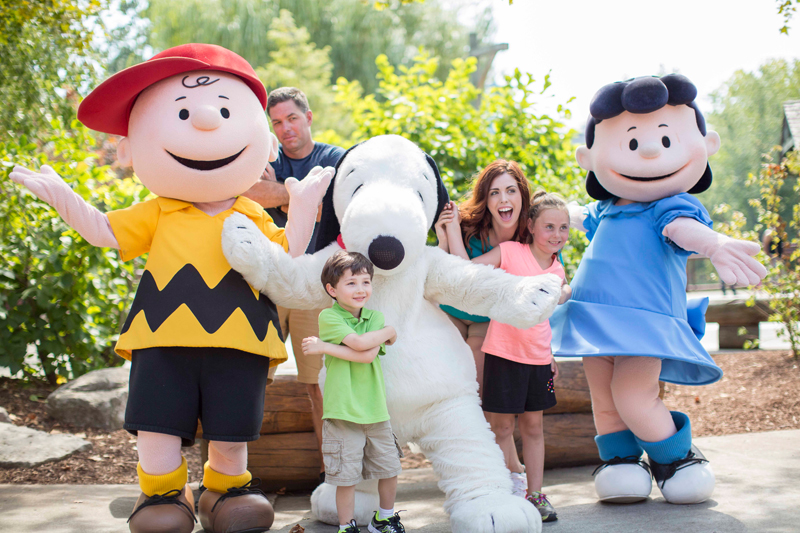 If relaxing on a beach is more your style, Cedar Point can deliver. Smooth soft white sand invites you to stretch out on your towel in the sunshine as the sound of the waves gently roll onto the shore. Enjoy a game of pick-up volleyball, help build a fairy tale sandcastle or do nothing at all. It's your getaway, and your choice. Whatever you enjoy about being on a beach, you're sure to find it on the beautiful Cedar Point beach. It's been offering cooling breezes and beautiful views for more than 140 years. Best of all, the beach is available to all Cedar Point Amusement Park, Cedar Point Shores Waterpark, Cedar Point Resort guests and Season and Platinum Passholders.
Cedar Point is a blast anytime you choose to visit, but there are special signature events that are sure to take your vacation to the next level! Frontier Festival is all-new in 2019. Get transported back in time to the glory days of yesteryear at the wildest festival in the Midwest! Enjoy savory vittles cooked right in front of you, refreshing drinks and sweet treats as well as down home entertainment, exclusive merchandise and handmade gifts and wild kids' crafts and activities. Frontier Festival is every day June 7 – 30 from 4 p.m. until park close.
Coming a little later in the summer? Cedar Point Nights is the place to have the best beach party there is! When the sun goes down, experience the park and on the beach like never before. Party in the park with a concert that goes on all night or dance the night away on the beach with a live DJ or in the Silent Disco area. If you're looking to unwind and relax, fire pits and lounge chairs are sure to be the ticket.
With all these great activities and more throughout the summer at Cedar Point, you and your friends and family are sure to have a vacation like no other at this amazing resort right along the shores of Lake Erie.