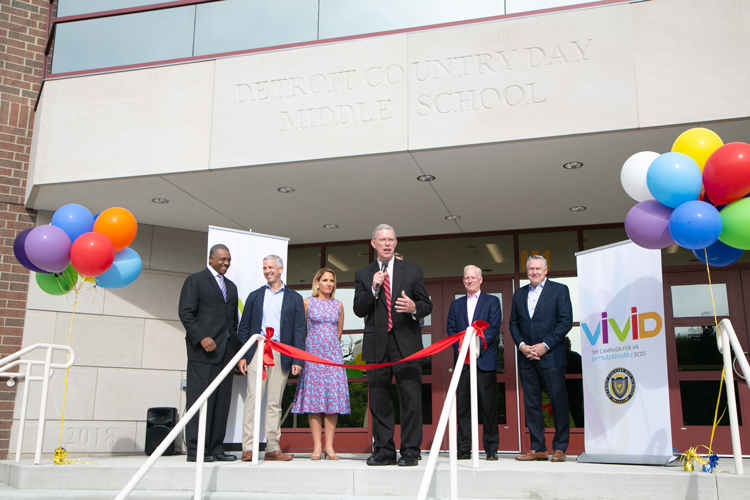 When current Detroit Country Day School (DCDS) Headmaster Glen Shilling took over for his predecessor, Gerald Hansen, in 2007, it was the culmination of an extraordinary journey that began more than four decades ago.
Shilling started at DCDS in 1978 as an Upper School history teacher and coach and would go on to serve in a wide variety of roles at the school. As an educator in the classroom, a mentor on the athletic fields, and a visionary administrator helping to guide DCDS to new heights, his tenure has been marked by a series of highlights and impressive accomplishments.
He became the Upper School Director in 1982 and Assistant Headmaster in 1989 before becoming the 5th Headmaster in the 105-year history of DCDS.
He is the first to tell you that when he arrived at DCDS, he was awed by the commitment of school founder and then-93-year-old Headmaster Emeritus F. Alden Shaw, who was still commuting from Ann Arbor twice a week to teach a class on Emerson and Thoreau. A Harvard graduate who, coincidentally, had actually lived adjacent to the floors where Emerson himself had walked, Shilling was struck by the coincidence and inspired by Shaw's example.
To Shilling, DCDS felt like home. It also felt like an opportunity to make a difference in the lives of students.
Over the next 40 years, he would work tirelessly to do just that, by helping to continue to build that home into one of the premier educational institutions not just in Michigan, but in the nation. While Shilling's time with DCDS has spanned an incredible amount of growth and development at the school, his legacy will undoubtedly be highlighted by an initiative that is still underway: the VIVID campaign, an ambitious $33 million fundraising initiative that is designed to transform DCDS's educational experience for current and future generations.
The project includes a $14 million middle school renovation and expansion that opened in fall 2018, and an $18 million lower school transformation that creates a single campus for Pre-K through fourth grade students. Both facilities now feature state-of-the-art teaching spaces that have been comprehensively reimagined, infusing a powerful new energy that ensures that DCDS will be able to engage with students from pre-school through graduation in a way that is vibrant, cohesive, and fully aligned with modern-day learning techniques. Bold design elements, high-end amenities and spacious facilities unlock the ability to inspire students through collaborative, social and self-directed learning opportunities. Additionally, VIVID will deliver new technology, increased security and an expansion of fine arts, physical education, and STEAM activities.
In Shilling's words, the VIVID campaign "builds upon our history and sets up an extraordinary framework for future generations of students."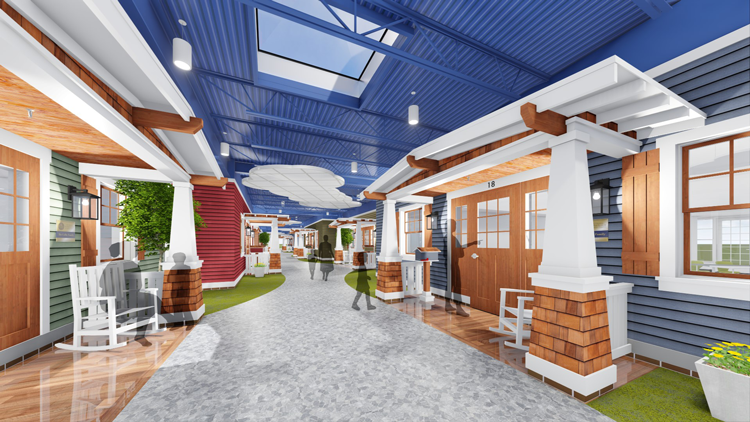 There is no better testament to the career of Glen Shilling: a legacy of learning and a facility primed for future success. Shilling himself makes it clear that he credits the DCDS Board of Trustees for the courage and commitment to execute a bold and transformative vision for the school.
He also makes the point that even with world-class facilities, what distinguishes DCDS is the enduring relationships that connect teachers with students and families. Those relationships span the globe as part of an extraordinary alumni network. They also span generations. Shilling's eyes light up as he talks about his former students bringing their own children to DCDS.
Shilling can boast of an impressive alumni network of his own. A son who graduated in 1992, a daughter who graduated in 1996, a son-in-law who is also a DCDS alumnus and seven grandchildren who currently attend DCDS—the oldest of whom is a senior and getting ready to graduate.
It's an affirmation in the most literal sense of the feeling that first compelled Glen Shilling to stay: that DCDS is home. Today, even on the cusp of retirement, DCDS remains the center of both his personal and professional world. He has seized that chance to make a difference in students' lives. But the truly remarkable thing, says Shilling, "is the difference that they have made in my life—and in the lives of my family."
Facebook Comments