–  A  D  V  E  R  T  I  S  E  M  E  N  T  –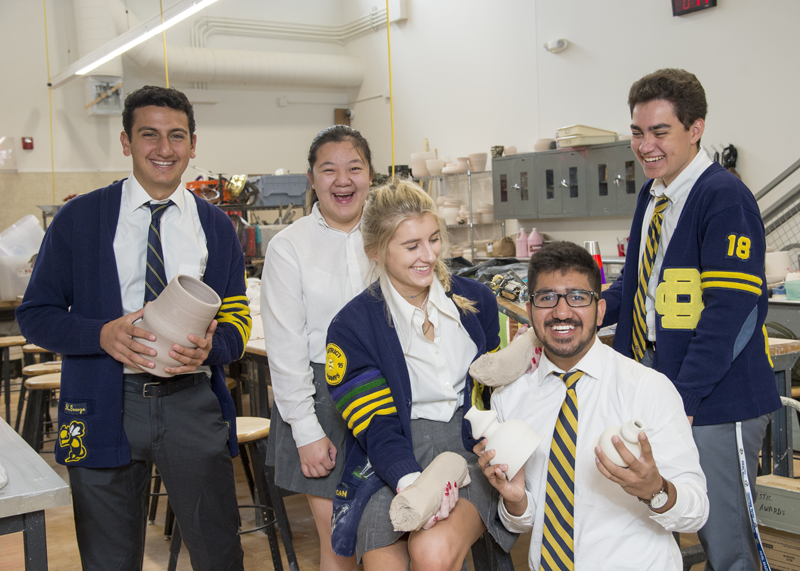 It has become clear that students are interacting, engaging and collaborating in new ways—and that innovative learning environments that reflect modern educational philosophies can help students thrive. Flexible yet functional spaces can transform classrooms from stodgy rows of desks facing a blackboard into inspirational learning environments.
Leaders at Detroit Country Day School (DCDS) are looking beyond today's needs to reimagine what learning will be like—and what spaces it will require—for students over the next five, ten, twenty, thirty years.
Today, DCDS is developing creative spaces and environments to deliver a curriculum that helps prepare students for college and helps develop the complex, collaborative, and creative skills needed for future careers. That curriculum takes an EPIIC approach—that is learning that is Experiential, Participatory, Image-Rich, Interdisciplinary, and Connected. This unique approach immerses students in what they learn instead of being passive recipients to learning. It is a model used throughout the entire school, with a goal of developing students into creative problem solvers.
DCDS has always delivered world-class facilities—with remarkable spaces dedicated to academics, athletics, and the arts, alongside social and emotional learning initiatives—spaces designed to support and cultivate well-rounded students from preschool through graduation.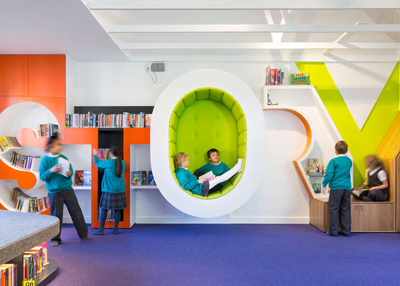 Now the school's VIVID Capital Campaign will elevate those teaching spaces and bring a powerful new energy to the way students are engaged. This special fundraising effort will transform DCDS's educational experience for current and future generations with three state-of-the-art campus communities that will enhance not only what is being taught, but more importantly, how it is being taught.
The recently completed Middle School expansion features enhanced spaces and technology, dedicated classrooms for every teacher, specialty grade level learning centers for Grades 5 & 6 and Grades 7 & 8. It delves into project-based learning for STEAM (Science, Technology, Engineering, Art & Math) curriculum, along with an instrumental music room, secure outdoor play areas, newly renovated science labs, and collaboration spaces for interactive programs, such as LEGO League, robotics and Science Olympiad.
Now under construction, the Lower School will include expanded academic classrooms, specially designed art and music spaces, dedicated gym space, enhanced secured entry areas, and a vibrant Makerspace for project-based learning. It will create the finest and most engaging educational environment for preschool and elementary students in the state.
Lastly, a brand-new Upper School Film Studio will unleash student creativity with professional grade tools in a world-class space. The studio comes as an addition to recent renovations that established extraordinary classroom and fine arts spaces.
Every element of 21st century learning and the EPIIC philosophy is reflected in the new spaces—down to the classroom walls, which are movable, writable and magnetic.
With all of the wonderful and progressive facilities that will soon be part of the Southeast Michigan educational landscape, the significance of the VIVID Campaign is far greater than construction projects. It signals an innovative and forward-thinking approach to the DCDS community and most importantly, its students.
Schools all over the world struggle to keep up with the rapid evolution of technology, and the changing environment that social media and digital advances have created for our students. At DCDS, the goal is not to try to keep pace with technology or globalization of the world's thinking and economy. Instead, the school's focus is to place students ahead of that growth by giving them the ability to face unfamiliar problems and creatively find solutions. To apply that which they know, to build frameworks for solutions, and to be the innovators that others chase—that is what EPIIC instills in the DCDS student.
Good schools evolve and grow with the times. Great schools teach their students to be successful in the world of their time. But the best schools engage their students in a way that motivates them to change the world.
By investing in world-class facilities and instilling an EPIIC approach to learning with students at every age, DCDS is developing leaders who will shape the future.