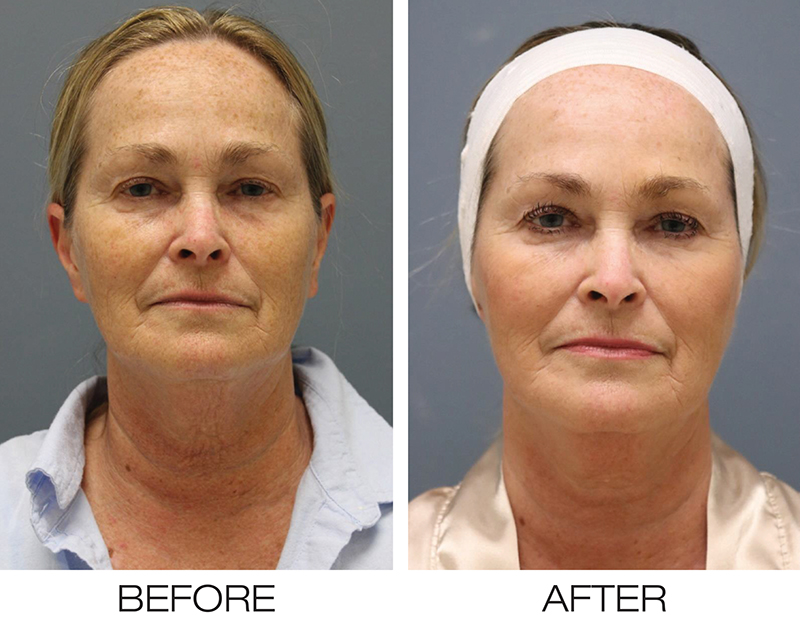 The board-certified plastic surgeon, Dr. Mune Gowda, has one goal: to provide you with the highest quality treatments available. That means blending knowledge, skills, and technology. Dr. Gowda is proud to offer one of the latest and most effective skincare treatments available, Radiofrequency Microneedling.
About Radiofrequency (RF) Microneedling
RF Microneedling is a noninvasive treatment that brings together radiofrequency skin tightening technology with traditional Microneedling treatments. During treatment, micro-needles penetrate the skin to deliver RF energy deep into the skin, stimulating collagen and elastin regeneration. The micro-injuries stimulate collagen production and the body's natural healing processes. This process tightens skin, reduces the appearance of scars, improves texture and skin tone, reduces fine lines, and more. RF Microneedling can be used to address facial skin concerns, as well as neck, legs, and chest.
What to expect at your RF Microneedling treatment
RF Microneedling treatment is available at Dr. Gowda's Novi office. For best results it is recommended that patients plan to have at least three treatments of RF Microneedling. Upon arrival, patients meet with an RF Microneedling technician and discuss goals for treatment. A topical cream to minimize discomfort during the procedure will be applied. The RF Microneedling wand will deliver the RF energy deep into your skin, and most patients report a feeling of warmth as the procedure takes place. The treatment takes approximately 20-30 minutes. With pre and post-treatment care, you can expect each visit to be about one hour.
What skincare goals can RF Microneedling help to achieve?
Skin tightening
Lifts eyebrows, jowls
Improves…

Acne scars
Skin tone
Texture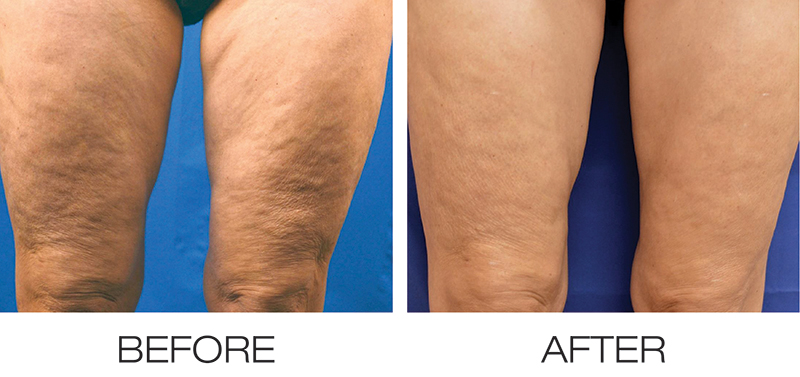 Reduces…

Wrinkles
Pores
Scars
Stretch marks
Double chin
What to expect after treatment
After your RF Microneedling treatment with Dr. Gowda's skilled team you may notice a brighter, smoother, and firmer complexion in as early as two weeks. Because the body takes time to increase production of collagen and elastin, it can take up to four months to see full results. Dr. Gowda recommends approximately three treatments for the most noticeable results. Some patients report mild tenderness after treatment, similar to the feeling of a mild sunburn, which typically does not last more than 1-3 days. Very rarely, swelling or bruising can occur. Results will vary from patient to patient, but the effects of RF Microneedling typically last for approximately two years.
Schedule your treatment today!
For a limited time, Dr. Gowda is offering 3 Radiofrequency Microneedling treatments for $2,025, which includes a free neck treatment with all 3 visits ($525 value). Call today to schedule your RF Microneedling appointment and to learn more about all the services offered at our Novi and Troy locations.
More about Dr. Mune Gowda, M.D., F.A.C.S.
Highly respected by his peers as well as his patients, Dr. Gowda is a caring and compassionate physician who is dedicated to his profession. He goes above and beyond to achieve the optimal results for all of his patients. Attention to the most critical and minute details, unwavering patience, and pinpoint precision have always been his trademarks. He is regarded as one of Michigan's finest aesthetic plastic surgeons.
Dr. Gowda, along with his team of nurses and laser technicians, strive to provide the highest degree of personalized care tailored to your specific skin care needs. They specialize in non-surgical, pain-free appearance enhancement procedures. For over 20 years, Dr. Gowda's staff of medically trained and experienced professionals have satisfied thousands of clients with confidential personal care and extraordinary results.
His honors include: Best Doctors for 2001-2018 (Best Doctors Inc.), Outstanding Instructor Award 2010 (Plastic Surgery Department, DMC), America's Top Surgeons (Consumer's Research Council of America), and Top Doc (Hour Detroit magazine). He has also received awards for being among the Leading Physicians of the World Award (2017) and the Top Ten Plastic Surgeons (2020).
For more information visit www.gowdamd.com
Dr. Mune Gowda, M.D., F.A.C.S.
Novi, MI Office | 26850 Providence Parkway, Suite 125, Novi, MI 48374 | (248) 305-8400
Troy, MI Office | 3270 West Big Beaver, Suite 415, Troy, MI 48084 | (800) 979-9858
Facebook Comments