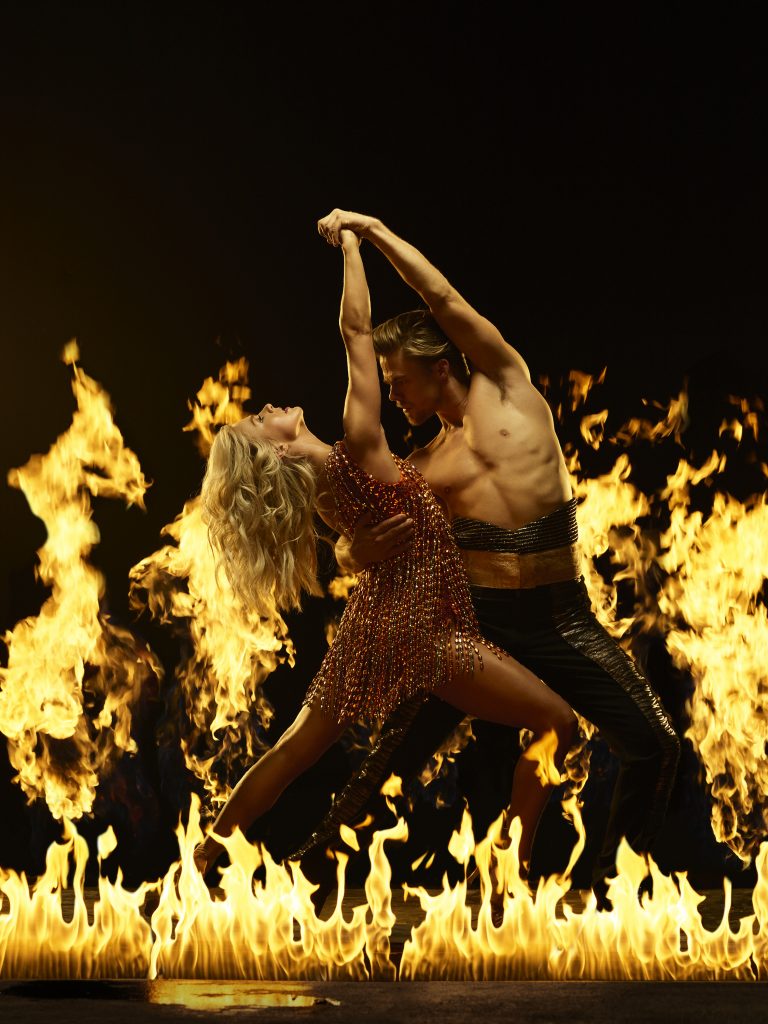 Motown the Musical: Featuring a soundtrack of over 40 songs from Diana Ross, Smokey Robinson, Stevie Wonder, Michael Jackson, and Marvin Gaye, Motown the Musical tells the true story behind the music legends. April 18-30. $39+. Fisher Theatre, 3011 W. Grand Blvd., Detroit; 313-872-1000.
Rickey Smiley: Comedian, TV host, and radio personality Rickey Smiley will deliver comedy gold alongside some very special acts in Rickey Smiley and Friends. April 20. $38+. Sound Board at MotorCity Casino Hotel, 2901 Grand River Ave., Detroit; 313-309-4700.
John Waters' Birthday Party Matinee: The "King of Bad Taste" is returning to Detroit to celebrate his 71st birthday. The controversial Hairspray, Female Troubles, and Pink Flamingos director will host a gallery show, meet and greet, and dinner in Mexicantown. April 20. $40+. El Club, 4114 W. Vernor Hwy., Detroit.
Artis Lane's Emerging Exhibit: Artis Lane, a Canadian-born sculptor and painter, features her exhibit Emerging as a thematic rendition of traditional African existence. Also featured is Stephon Senegal, an African-American Louisiana sculptor. Through May 20. Free. N'Namdi Center for Contemporary Art, 52 E. Forest Ave., Detroit; 313-831-8700.
36th Annual Meadow Brook Theatre Guild Luncheon: Enjoy an afternoon out with boutique shopping, prizes, baked goods, and lunch and a movie with your favorite sweetheart. Excerpts from the musical I Love a Piano will be showing during lunch as a celebration of the music of Irving Berlin. April 20. $35. Meadow Brook Theatre, 378 Meadow Brook Rd., Rochester; 248-377-3300.
Ernestine Ruben at Willow Run: Mobilizing Memory: The exhibition presents artist Ernestine Ruben's photographs of the once-famed industrial complex Willow Run in Washtenaw County, which was designed by her grandfather, Albert Kahn, for Ford Motor Co. An original film, co-created by Ruben and video artist Seth Bernstein, which features an original score by composer Stephen Hartke, will accompany the exhibit. March 11 through Aug. 20. Free with museum admission. University of Michigan Museum of Art, 525 S. State St., Ann Arbor; 734-764-0395.
Sammy DeLeon Salsa Concert and Dance Workshop: Veteran percussionist Sammy DeLeon and his Latin Jazz Ensemble will play a set of danceable Latin jazz, salsa, and merengue music. Instructor Mambo Marci will hold a salsa dance workshop. April 21. $15. Arab American National Museum, 13624 Michigan Ave., Dearborn; 313-582-2266.
Alvin Ailey Dance: The Alvin Ailey American Dance Theater is bringing innovative choreography back to Detroit with four performances of works from its expansive repertoire, including its signature piece Revelations. April 21-23. $25+. Detroit Opera House,1526 Broadway St., Detroit; 313-237-7464.
David Lynch: The Art Life: Directed by Jon Nguyen, artist and filmmaker David Lynch shares experiences and memories that drive his imagination and creativity. A different Lynch full-featured film will follow each documentary screening. Eraserhead on April 21, Mulholland Dr. on April 22, and Inland Empire on April 23. April 21-23. $7.50+. Detroit Film Theatre, 5200 Woodward Ave., Detroit; 313-833-7900.
Julianne & Derek Hough: Sibling dance duo Julianne and Derek Hough bring high-energy choreography and dance inspired by the elements: earth, wind, fire, and water. They'll be accompanied by the Move Company Dancers. April 23. $25+. Fox Theater, 2211 Woodward Ave., Detroit; 313-471-3200.