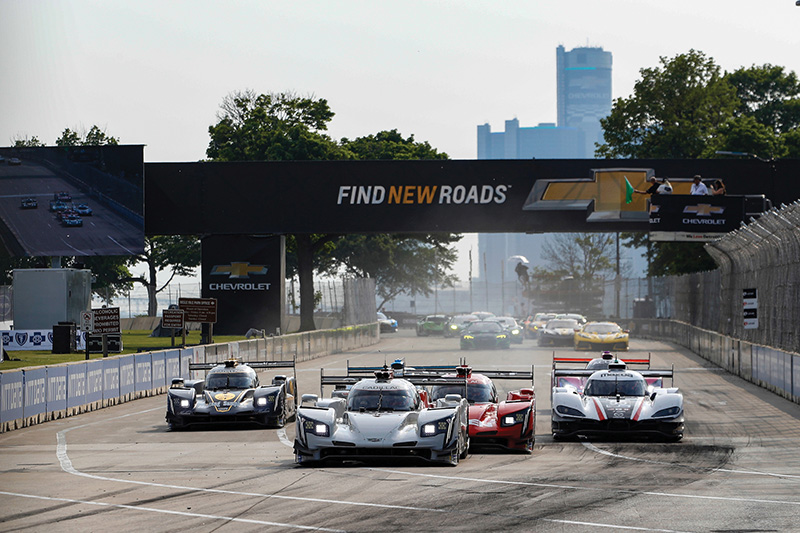 The Chevrolet Detroit Grand Prix, presented by Lear, is back on the streets of Detroit for the first time since 1992! The annual IndyCar series race, which started more than 40 years ago in 1982, had been held on Belle Isle — except for a couple of idle intervals, most recently in 2020 — until last summer.
This year, the action moves back to the city streets of Detroit, and we've done some digging to find out exactly what racegoers during the event, which runs Friday-June 2-Sunday, June 4, 2023.
The Format
Spanning three full days, the Detroit Grand Prix will offer several activities. Alongside community events for the public, there will be additional motor events as well. There is time to watch warm-ups, pre-race ceremonies, and races. Plus, Indy Lights, the long-established development series for young drivers, will return to the Grand Prix with two full-time cars this year.
The Strategy
The 1.7-mile, 9-turn track is designed to be less disruptive to city traffic and maximize viewer accessibility at some of the most popular spots in the city. So much comes down to Saturday's qualifying run, which determines starting positions for the race. Being among the first to take Sunday's green flag is crucially important, although Pato O'Ward, who was Indy 500 Rookie of the Year in 2020, started the second Dual from 16th on the grid, yet somehow won.
The Cars
IndyCars are made in the Dallara IndyCar Factory near Indianapolis Motor Speedway. Dallara, an Italian company, developed early expertise in working with carbon-composite materials used in these cars. Engines are small, twin turbocharged V6s made by Chevrolet and Honda.
Menacing in appearance, the IMSA sports prototypes have closed cockpits, full fenders, and a large rear fin and spoiler. Top IMSA competitors Cadillac and Acura provide their own engines. Indy Lights cars use a smaller Dallara chassis and are powered by turbocharged four-cylinder engines.
IndyCar Drivers to Watch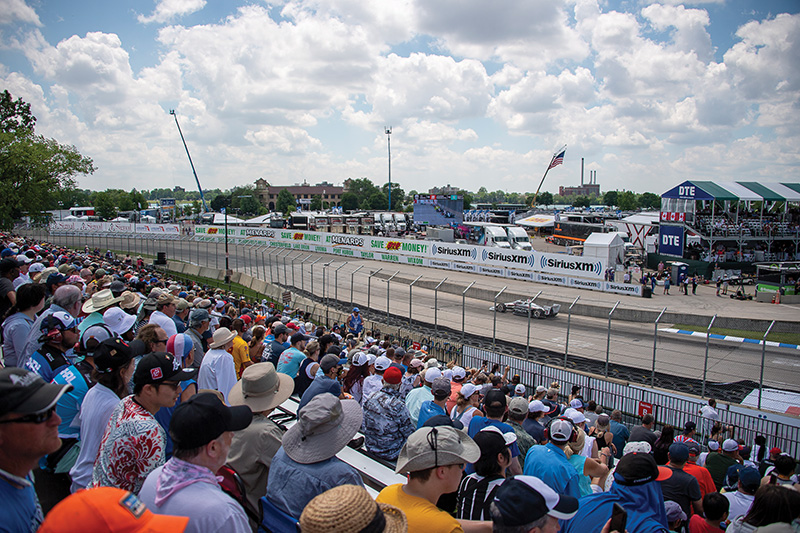 Pato O'Ward figures once again to be strong in his Arrow McLaren SP. Marcus Ericsson, a steady Swede, won the first Dual in Detroit race in 2021 and started strong this season.
Colton Herta is only 23 years old but has won 7 IndyCar races; his take-no-prisoners approach could pay dividends. Team Penske's Scott McLaughlin, the 2021 series Rookie of the Year, won last season's opener on the streets of St. Petersburg, Florida. And his teammate, the veteran Will Power, led the 2021 Dual 1 until the car quit.
Christian Lundgaard, a 20-year-old from Denmark, was a newcomer last season, and won his first IndyCar pole earlier this year.
The Fans
Purchase tickets at detroitgp.com/tickets or call 866-464-PRIX. No ticket is required Friday, June 2, on Comerica Bank Free Prix Day. Prices range from $25-$75 for single day GA tickets, and $120-$140 for a weekend pass. Children 2 years and under are admitted free of charge when seated on an adult's lap.
General admission includes access to all fan areas and viewing platforms, plus watching the teams work in the paddock. Food and beverages are available at Hart Plaza. Bring your own lawn chair to watch the racing.
Other attractions
In addition to the races itself, the Grand Prix also hosts a variety of special entertainment. Guests will not only get to meet and get autographs from some of this year's drivers, but they'll also get the chance to take a "Hot Lap Ride" in a two-seat IndyCar.
There's also a lineup of musical guests on the Entertainment Stage in Hart Plaza including Steve Aoki, Big Boi, A-Trak, and Z-Trip, along with eight unique trackside murals created by students from the Boys and Girls Club of Southeast Michigan.
Plus, local small businesses will be highlighted at the first-ever Small Business Straightaway located just east of Campus Martius Park. Here, 29 area companies such as ArtLoft Midtown, Motor City Popcorn, TbakesTreats, and many others will be on site selling their services and products.
Other area businesses are also getting in on the Grand Prix fun with special events of their own. You can get more information about those events here.
---
This story is from the June 2022 Issue of Hour Detroit and has been updated for 2023. For more information, visit detroitgp.com. Plus, find even more things to do in metro Detroit at HourDetroit.com.