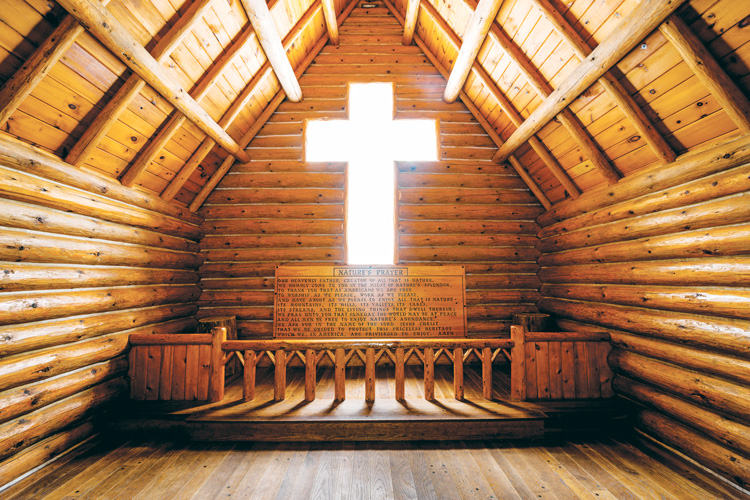 Immersed in a forest of old pines is a tiny log cabin-style chapel. It boasts a single window in a shape of a cross and room enough for only a few occupants.
The structure is located near Grayling within Hartwick Pines State Park, one of the Lower Peninsula's largest state parks. Filled with red and white pines, a museum, and period settings like a mess hall and blacksmith shop, the park gives a glimpse into logging camp life.
"Nature's Prayer" is engraved on a plaque just below the cross — a recitation that thanks God for the freedom to enjoy nature and asks that he guide us to protect it.
The chapel is open year-round, but winter visitors should bring jackets and flashlights; there is no heat or electricity inside.
---
4216 Ranger Rd., Grayling; 989-348-7068
Facebook Comments