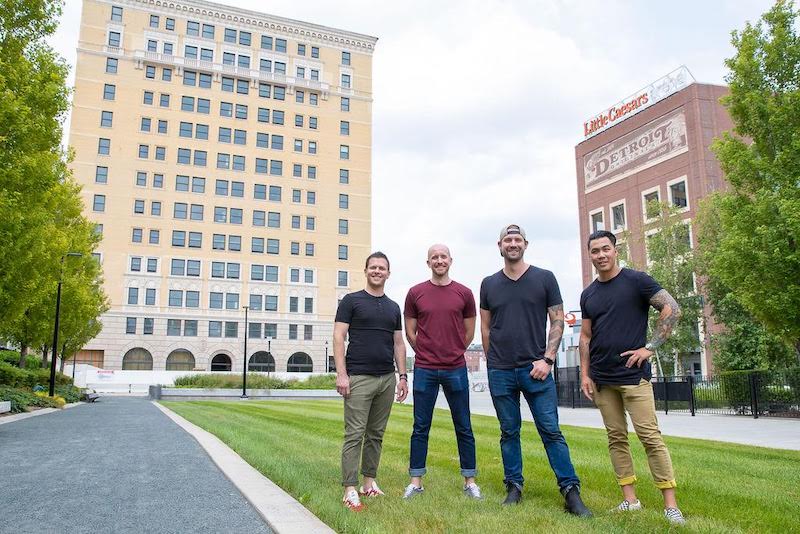 The team behind Grey Ghost to open a new restaurant in a former Detroit hotel.
The eatery will be on the main level of the historic Eddystone Hotel and is projected to open spring of 2022.
Journalist Danny Fenster has been detained for 100 days.
The metro Detroit native, who was working for Frontier Myanmar, has yet to be formally charged with any crime. His next hearing is scheduled for Sept. 6.
The Detroit Zoo will vaccinate animals most susceptible to COVID-19.
Gorillas, chimpanzees, tigers, and lions will be the first to receive doses of a special vaccine developed exclusively for animals.
This Southfield-made horror movie was filmed in just 17 days.
We Need To Do Something tells the story of a suburban family trapped in a bathroom after a massive storm. The film opens Friday at Emagine Royal Oak.
Broadway in Detroit announces COVID-19 protocols for upcoming shows.
A policy that requires complete vaccination or a negative test goes into effect Oct. 10. It applies to the company's shows at Fisher Theater, the Detroit Opera House, and Music Hall.
Dutch Girl Donuts temporarily closes.
The popular shop announced it will pause operations starting Wednesday due to staffing shortages.
The majority of Michigan students must now mask up.
At least 16 of the state's 83 counties now have countywide school mask mandates, including eight of the nine most populous counties in Michigan.
The Black Business Resource Center is now open in downtown Detroit.  
The Metro-Detroit Black Business Alliance celebrated the opening of its coworking space this week. It will provide resources to Black entrepreneurs.
Student scores on standardized M-STEP test show learning loss.
Scores dropped in in math and social studies with some improvement in reading scores, according to the first statewide data on students since 2019.
The Red Hook opens its third shop.
The bakery and coffee shop's newest location, named The Red Hook Greenway, is located on the Dennis Archer Greenway near the Detroit riverfront.
---
Want more reads delivered straight to your inbox? Sign up for the Hour Daily newsletter today. 
Facebook Comments