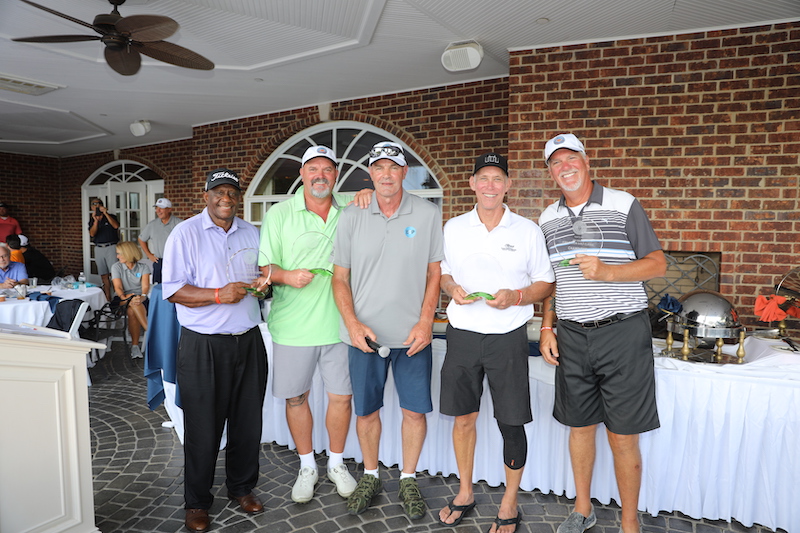 The Kirk Gibson Foundation for Parkinson is offering a creative spin on its annual golf classic. Along with hosting the now sold-out, in-person event at The Wyndgate Country Club in Rochester Hills on Aug. 17, the nonprofit is offering a virtual tournament this year so participants all over the world can enjoy a weekend of golf, prizes, and giving back to the fight against Parkinson's Disease.
The Fifth Annual Kirk Gibson Golf Classic virtual event takes place from Aug. 14-18. Teams of four can join the tournament through the 18Birdies App and play on the golf course of their choice and choose when they want to play. The foursome that beats Kirk Gibson, a former Detroit Tigers right fielder and founder of the nonprofit, and his team by the most strokes will be awarded prizes.
"We have a fantastic group of volunteers that has been organizing our Kirk Gibson Golf Classic for the past five years, and one of our volunteers suggested a virtual golf outing," says Michelle Newman, director of operations for the Kirk Gibson Foundation for Parkinson's. "We had all been receiving notices for virtual 5Ks this year and we figured: why can't we do that but with golf?"
Registration is available via Eventbrite. There are four types of admission, which range from $23 for a basic package and $250 per person for a special offering that includes one autographed baseball per team. Each level of admission includes the Kirk Gibson Golf Classic gift bag and an exclusive auction link to the Fifth Annual Kirk Gibson Golf Classic auction that takes place on Aug. 17. Additional donations are also welcome.
Founded by Gibson in 1996, The Kirk Gibson Foundation provides college scholarships to students at Waterford Kettering and Clarkston High Schools. Gibson expanded his foundation's mission to bring attention to and raise money for Parkinson's research after he was diagnosed with the disease in 2015. Proceeds from the virtual golf outing will go toward the nonprofit and its efforts to fund Parkinson's research during this time.
"We hope the community is supportive and understands that, while the COVID-19 response is critical, there are millions of people who have not contracted COVID-19 but are still affected," Newman says. "Parkinson's patients may be missing out on their usual neurologist appointments, therapy groups, and therapy sessions, the lack of which could accelerate the advance of Parkinson's Disease. We hope that by signing up to play a round of golf with "Gibby," the community will help us continue the fight against Parkinson's Disease."
To sign up for the event or to donate, click here.
Facebook Comments