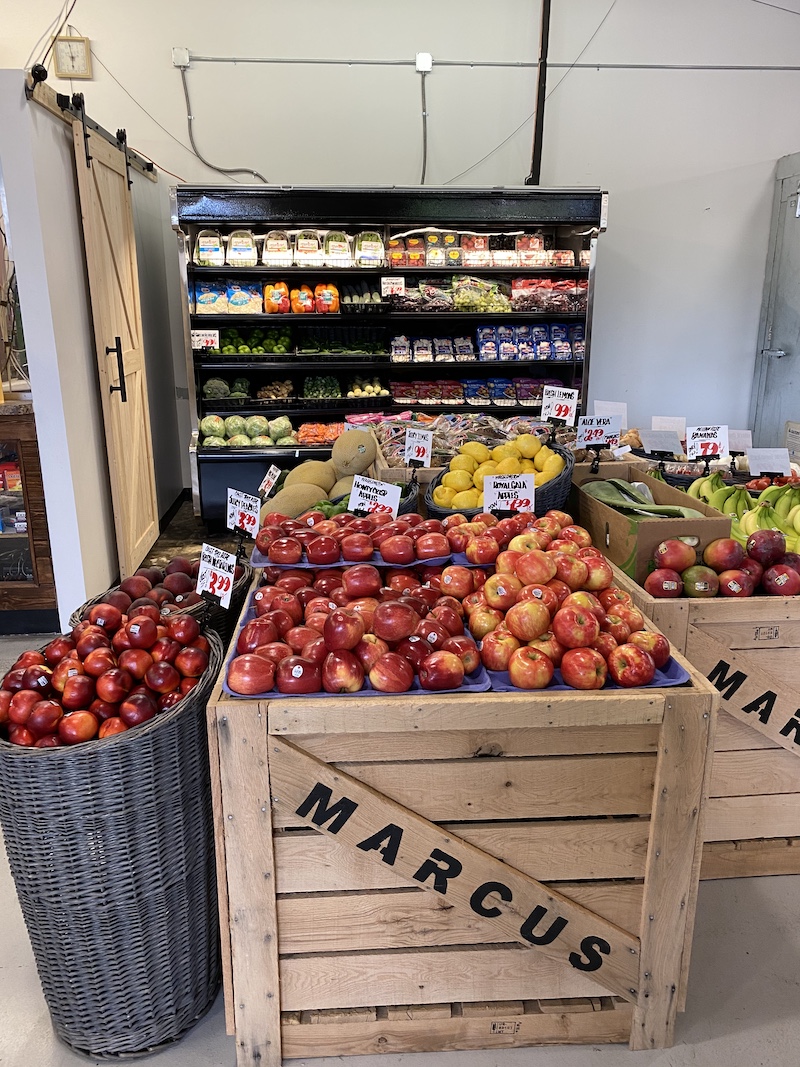 Midtown Detroit is home to some of the best restaurants in the area. Grocery stores that carry produce? Those are harder to come by. Outside of the Mack Avenue Whole Foods and the Wayne State Farmers Market, few Midtown establishments offer fresh fruits and vegetables for locals seeking healthy meal options. Marcus Market, however, the Second-Avenue grocer — and home to taco truck-turned-stand El Taco Veloz and fresh juicer Juice Joint — is bringing a new perspective to the metropolitan landscape. More than your average corner store, Marcus Market is introducing a new produce section to conveniently bring wholesome foods to the area.
Marcus Market manager Adrian Matti says he'd always intended to add produce to the store because of the bleak availability of whole food options in the Midtown neighborhood. And with the onset of COVID-19, many of those who typically frequented the market for beer, wine, and spirits, now turned to Marcus Market for groceries. "There aren't really many grocery stores to visit when people are hungry in Detroit," Matti says. "So a lot of times, they'll eat a bag of chips or some Honey Buns or something to fill your stomach — but that's really not nutritional."
The Fair Food Network facilitated a customer intercept survey to learn more about customers' shopping habits and preferences, particularly for fresh produce. In total, 144 responses were collected. From the survey, 50 percent of respondents reported that they visit Marcus Market for groceries, compared to around 30 percent of people who visit for beer or liquor. Most of the respondents expressed interest in local products at affordable prices. The market answered by supplying produce directly from Eastern Market. Everything is local, even down to the Detroit-made bins and tables.
Matti hopes that this sparks competition among businesses in Midtown, encouraging more businesses to begin offering produce to their customers. "Like, hey, this is what we're doing, if you want to compete, you should get this (produce) too," Matti says.
Although this feels like a step forward for the neighborhood, it's rather a nod to the market's historic roots. In 1948, Marcus Market was a Kroger. "There used to be windows that were bricked up after the riots, so a few months ago, we opened those windows back up."