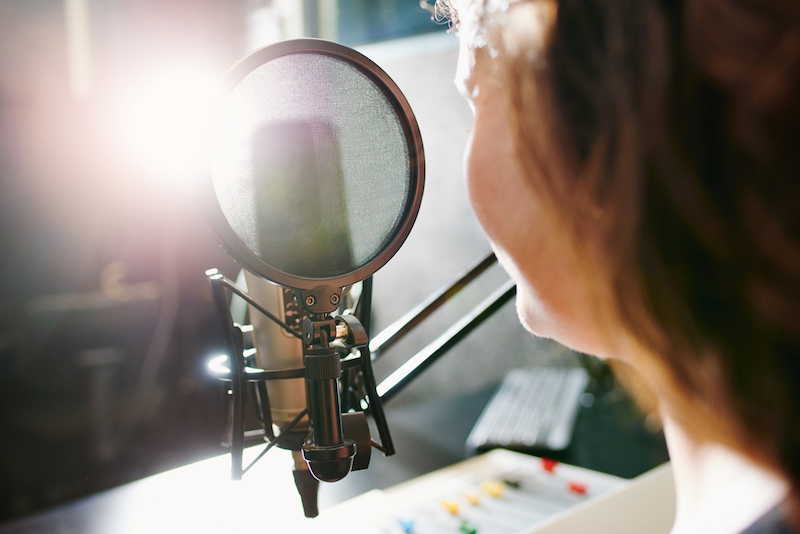 If your treadmill playlist isn't cutting it anymore or the radio commercial breaks are getting on your last nerve, you may want to consider diving into one of these nine podcasts by metro Detroiters to calm your mind, teach you something new, or make you laugh.
Listen in, Michigan
This podcast is run by the University of Michigan's online alumni magazine, Michigan Today. The podcast posts episodes sporadically, each centering around events, news, history, and more from the university. These episodes are perfect whether you're an incoming freshman or just a fan who bleeds blue.
Available on Apple Podcasts.
Talk Juicy
This podcast is hosted by five friends, all of whom work in public service, including one that is a licensed counselor. Each host is at a different stage in their life, which lends itself to interesting conversations about womanhood, motherhood, dating, and working.
Available on  SoundCloud
Detroit City of Design Podcast
This new podcast from Design Core Detroit, a nonprofit organization that works to strengthen the design community in the city, focuses on themes such as mobility, public space, and design practice. Hosted by the organization's executive director, Olga Stella, the podcast features interviews with fashion designer Tracy Reese; the global head of design at Fiat Chrysler, Ralph Giles; and many more.
Available on Apple Podcasts.
Reasons Why I'm Single
Royal Oak-based hosts Chelsi and Staci explore the trials and tribulations of dating in the 21st century in this weekly podcast. Their special guests range from a Miss Michigan second runner-up to guys the hosts have dated.
Available on Apple Podcasts
Damsels in Detroit
Hosted by Evann Webb, a digital and social media associate for the City of Detroit and the blogger behind Damsel in Detroit, this podcast features intimate conversations with local women. Webb and her guests cover everything from real estate and zodiac signs to finance and the chemistry behind cosmetics.
Available on Damsel in Detroit.
The Nooner Show
Business owner Jackie Wallace and singer-songwriter Rocky host a podcast to get you over the mid-week slump. Every Wednesday at noon, these hosts interview movers and shakers who are making their dreams come true. You won't find any politics here; this show focuses on bringing a smile to listeners faces.
Available on Soundcloud.
The Watch List
Model Hollie Ogden and paranormal gore author Kasey Pierce spend every other Monday night talking about conspiracy theories, paranormal experiences, and the metaphysical. These Detroit natives offer an alternative view to the world we know.
Available on SoundCloud.
Detroit Economic Club's Podcast
The nonprofit Detroit Economic Club was formed in 1943 to serve as "a platform for the discussion about business, government, and, social issues." Its podcast series, launched in 2017, is an extension of this. Recent episodes include interviews with Ronna McDaniel, chairman of the Republican National Committee; Jim Hackett, president and CEO of Ford Motor Co., and Jeffrey Seller, the producer of Rent and Hamilton.
Available on Apple Podcasts.
Can We Talk?
This podcast is far more than a current events update. These millennials discuss homophobia, social media, gentrification, gun control, and more. Have something important to say? These hosts encourage their listeners to message them on Facebook for a chance to be interviewed on the show.
Available on SoundCloud.
---
From The Archive: Q&A: Local True Crime Podcaster on Popularity of the Genre